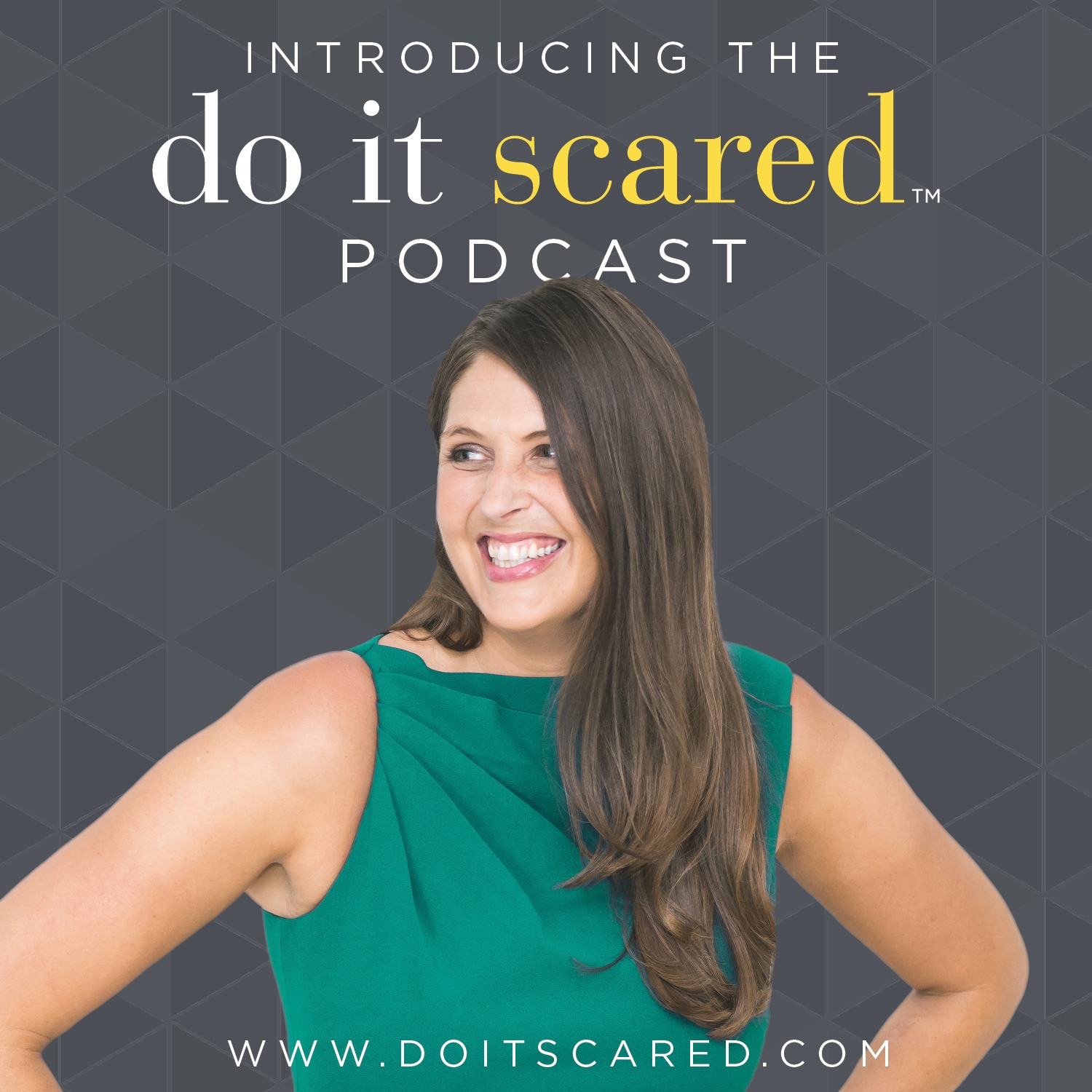 What could you do if fear no longer stood in your way?
Have you ever thought about it? I mean, really really thought about it?
Because, whether you know it or not, chances are good that fear is holding you back you in some way. How do I know? Well, mostly because it affects all of us!
Often fear limits us in ways we don't even realize. We tend to play it safe because we've seen others who took risks and failed, and we don't want to be in that position. Or we worry about making a mistake, or about what other people might think, or we worry that we're not quite capable.
For bloggers and entrepreneurs, especially, that fear comes out in a number of ways! We are afraid of putting ourselves out there, afraid of not getting it all "just right," and afraid of all that technical stuff that seems SO confusing. We are worried that we might not be as talented or as funny or as thought-provoking as someone else in our space. We get nervous about taking risks or sending too many emails, or trying to sell a product.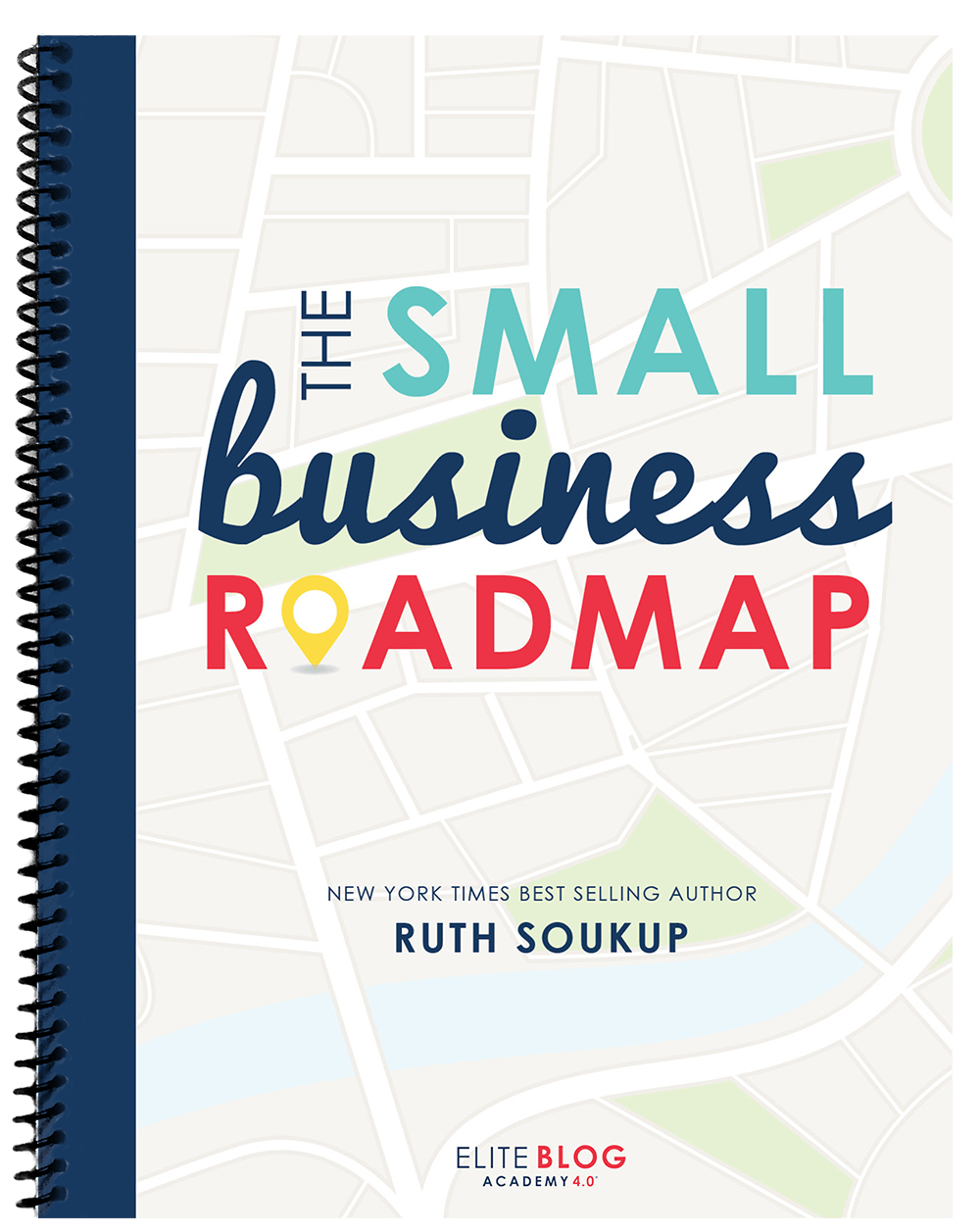 SMALL BUSINESS ROADMAP
---
Thinking about starting your own online business? Our Small Business Roadmap will show you exactly what steps you'll need to take to get started, along with typical startup costs. Best of all, it's completely free! Simply click to download.

The list goes on and on!
But I also believe that fear can be a good thing–something that motivates us and lights a fire in our belly, and something that gives us a huge sense of accomplishment every time we push past it.
Indeed, fear is vital to our success.
And that's exactly what I'll uncover in my new podcast, Do It Scared™.
Created to help you face your fears, overcome adversity, and create a life you LOVE, this new brand new podcast (which officially launches TODAY!) is based on the idea that courage doesn't mean we are never afraid, but that we dare to take action despite our fear.
This podcast is equal parts inspiration and tough love, complete with practical, easy-to-implement tips and interviews with some incredible authors, influencers, and women who have dared to do it scared in their own lives.
With that in mind, here is an overview of the first three episodes, which are available right now in iTunes! Subscribe here.

Episode 1: Why Stretch Goals are the Secret to Creating a Life You LOVE
In this first episode, I talk about setting the kind of goals that scare you to death but can also transform your blog and business. I give the background story on where Do it Scared™ came from, and the impact it's had on my life.
I firmly believe the only ideas worth pursuing are those that not only excite you but frighten you as well. You owe it to yourself to dream bigger than you ever thought possible, 
and I'll give you four practical steps to make it all happen.
Episode 2: Susie Moore
Every other podcast episode, I will feature an inspiring interview with the author of What If It Does Work Out?. Susie Moore overcame unimaginable adversity to establish a high-powered Fortune 500 career – and then walked away from it all to create something all on her own! I believe you will not only identify with her, you'll but pick up on her infectious courage and empowering mindset.
Episode 3: How to Stop Listening to That Voice in Your Head That Says You Can't
And speaking of mindsets, in the third episode, I talk about one of my favorite topics — limiting beliefs. This episode is all about learning what to say to that little voice in your head that says you can't. Limiting beliefs can hold you back from achieving your potential. You'll discover three simple strategies to zap fear-based thinking and negative self-talk for good so you can start believing that you CAN.
The Do It Scared™ Podcast is an easy, quick way to help you break free from limiting mindsets and grow in all areas of your life, so I hope you'll subscribe.
If you currently don't listen to podcasts, I challenge you to give it a try. The audio format will allow you to seamlessly integrate into your life and schedule without hassle. You can listen on your daily walk or commute. And each week I'll have a download to accompany the episode to help you implement what you discover on the episode in your own life.
It's going to be motivating and encouraging, and most importantly, it will hopefully spur you to take action.
Finally, my vision for this podcast is to turn into a community, where go-getters encourage other go-getters to go hard after their dreams.
Listen to the podcast, then share your own stories of facing your fears, overcoming adversity, and creating a life you LOVE on social media using #doitscaredmovement.
Together, we can help Do It Scared™ to become a worldwide movement, a global community of go-getters daring to think big and go after more.