Elite Blog Academy first launched in 2014 to fill a basic need–to give bloggers who were feeling totally overwhelmed a clear, straightforward path to success. Over and over, I had the bloggers that I was working with one-on-one tell me, "can you please just tell me, step-by-step, exactly what I have to do to be successful?"
And so, EBA was born and our simple 4-part framework walked you through, step-by-step, the process of creating a successful, profitable blog.
Since then we've enrolled more than 3,000 members and we've had a front row seat to thousands of incredible transformations. We've watched our members be able to quit their jobs, support their families, create non-profits, write bestselling books, launch products, be featured in national magazines and on every major television network, and–most importantly–make a huge difference in the lives of their readers.
It's SO so fun and exciting to watch, and incredibly humbling!
Over the past three years we've also had the opportunity to refine our powerful framework even more, to hone in on exactly what it is that works, and what steps are okay to skip or ignore. We've had the benefit of constant feedback from our members and from our own experience, and we are constantly growing, learning new things, and making the EBA course better and better all the time.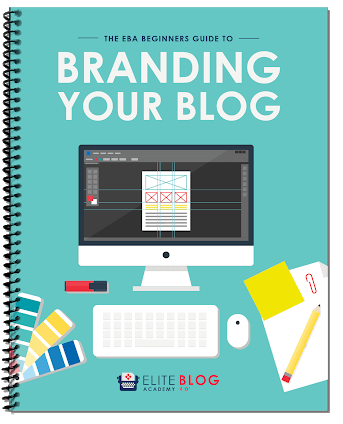 BRAND YOUR BLOG
---
Good branding and blog design are critical to a blogger's success. Find out how to brand and design your blog so that you tell your audience exactly WHO you are as an entrepreneur and a company! It's a game changer, and right it's absolutely free!

And that's why I can say, with 100% certainty, that EBA 3.0 is by far the most powerful version of Elite Blog Academy thus far. It gets straight to the heart of the matter and pulls no punches, and is designed to help you create a successful and profitable blogging business faster and easier than ever before. You'll always know exactly what you should be doing, in what order, in order to keep yourself on the path to success.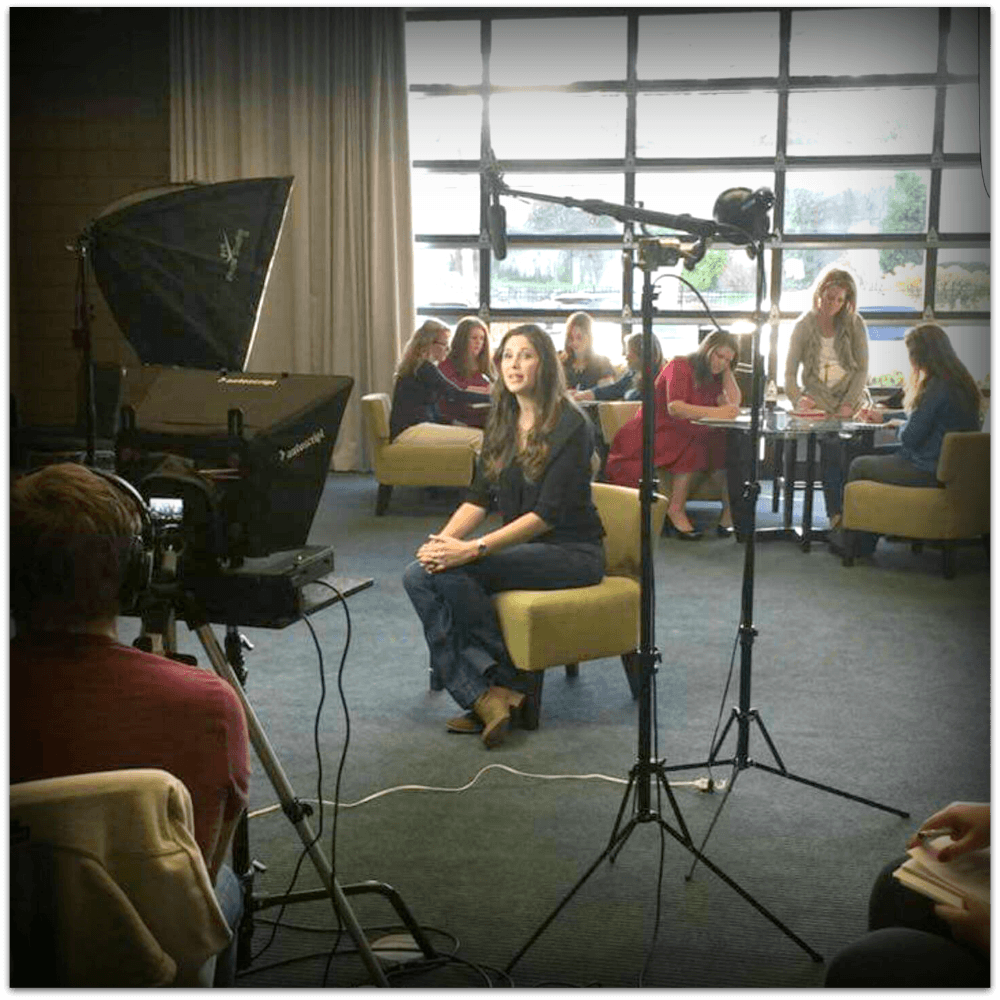 At EBA 3.0, we'll talk less about the latest trends and more about how to grow an audience of raving fans. We'll talk less about vanity metrics and more about the metrics that matter—the ones that will earn you more money in less time, with less stress and more authenticity. We'll talk more about learning how to market yourself and your blog without feeling like a used car salesman, and how to create demand for what you do best. We'll also talk more about how to run a successful business, not just a blog.
Some of the current units have been condensed or eliminated altogether, and there will be several brand new units dedicated to growing an email list, creating a product, mastering sales & marketing, building your business, and leading a team.
More importantly, the course is designed to help you fully understand both the overall theory for creating a successful business, as well as the specific action steps you need to take to make it happen. You get both big picture thinking and a detailed action plan to carry it out, along with the confidence to make it happen.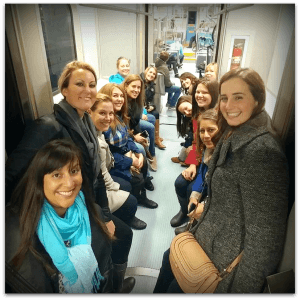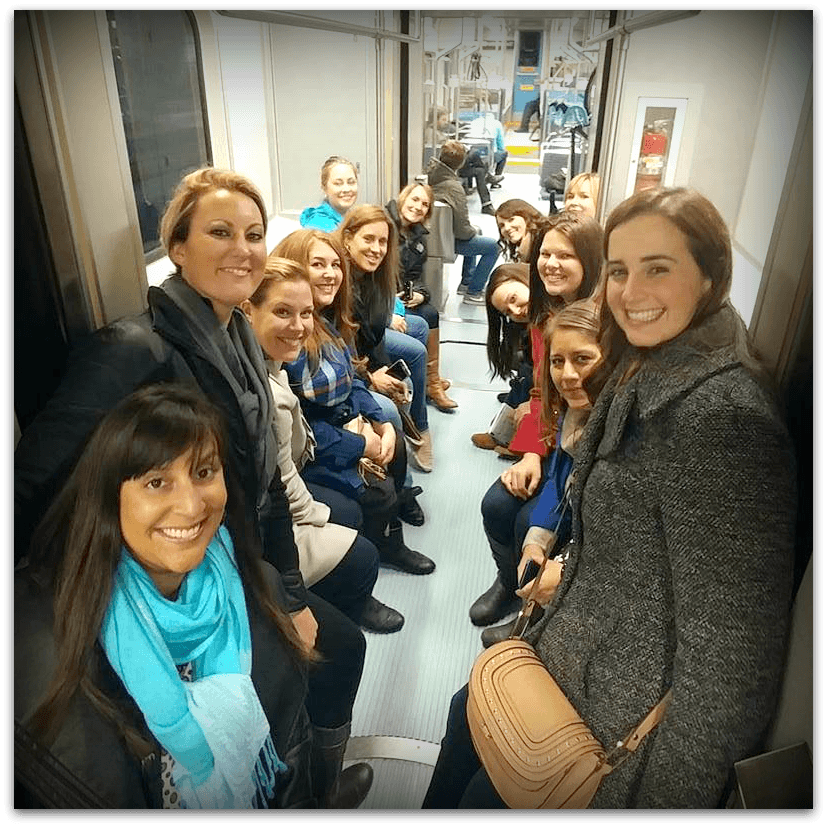 Last week we flew 18 of our EBA VIP members to Seattle to help us film the new curriculum for the EBA 3.0 course. Besides being a whole lot of fun, this amazing group of incredibly successful EBA graduates was on hand to help us make sure that no stone was left unturned with this course. They stepped in to ask all the questions they wish they could have asked the first time they took the course so that no vital question is left unanswered. We couldn't be more excited about the depth of knowledge and experience they were able to add to this new course, and they couldn't be more excited about the changes in store for EBA 3.0.
Here's what they had to say:
"I'm so pumped! This week I attended the filming for Elite Blog Academy 3.0, and I can't even begin to tell you how excited I am to work my way through the course again! Ruth has added a bunch of new material to the program, such as advanced sales and marketing material that I can't wait to apply to my blog. Last time I went through the course it was a total game-changer for my blog and this time I anticipate even bigger and better results!" – Holly Hanna, The Work At Home Woman

"It's not often that I'm presented with the opportunity to share a few days with a group of like-minded business women who understand what makes me tick and get what I do for a living and let me tell you, getting to do that is powerful. I left Seattle not with 100 little minuscule to-dos, but with a solid game plan of exactly what I need to do next to take my business to the next level. I am beyond excited about diving into Unit 9 of EBA 3.0 which is the Sales & Marketing portion. I've always looked at being at sales person as something that's negative and that I should shy away from. And as someone who has tried many direct sales companies with no success, I convinced myself I'm not a sales person. Not only does Unit 9 share some tough love, but it also shares how as a blogger if I want that next level of success, Sales & Marketing is something I need to master. So I say…bring it! I'm ready." – Julie Bonner, Mom Fabulous

"Spending a week with other bloggers whose lives were completely changed for the better by Elite Blog Academy was so much fun! We came from all walks of life, from all over the world and I knew without a doubt that these were my people. Surrounded by people that not only blog, but have made thriving businesses out of their blogs with Elite Blog Academy has me SO EXCITED for EBA 3.0! After getting a sneak peek of some of the new units during filming, I've already dedicated myself to clearing my schedule to take it step by step again… this time with my full time assistant. The new units on advanced blogging have my mind racing!" – Rosemarie Groner, The Busy Budgeter

"EBA 3.0 is coming guys and it's gonna. be. awesome! I just spent three days on set helping to film the new course, and it was wonderful getting to know so many successful bloggers who have taken the course. Anyone who's been through EBA before knows what an amazing, thorough course it is for setting the foundation for a successful blog. EBA 3.0 is the revision we've been waiting for. It's packed full of advanced blogging advice from someone who's been there and done it and has a thriving 7 figure business. I'm most excited about the marketing portion because I feel like it will help me take my blog to the next level. Blogging is truly the opportunity of our lifetime and EBA will help you chart a clear path to success." – Lena Gott, What Mommy Does

"What an amazing blessing these last few days have been. I got the opportunity to hang out with a bunch of super smart bloggers for multiple days, work, chat and brainstorm new ideas. When else does that happen? Truly epic – just like EBA 3.0 is going to be!!" – Gina Horkey, The Horkey Handbook

"This week I had the opportunity to attend the filming of Elite Blog Academy 3.0. As someone who has written extensively and developed products in my corporate life, but is just in the planning stages of finally launching of my own blog, I couldn't be more impressed. My biggest struggle has been taking the overwhelm out of getting started with creating the income producing blog I have had in my mind for so long. Elite Blog Academy has given me the structure, confidence and details I desperately needed to kick off my online business. I couldn't be more excited every day to work through what I learned in Elite Blog Academy and turn my ideas into reality. If you have any doubts about starting your blog or online business because you lack confidence or the knowledge to get started, I promise you Elite Blog Academy will get you so pumped that you'll start waking up at night to finish it. I can't wait to see the new material added to EBA 3.0 and take the course again so I can take my business to the next level!" – Lisa Campbell, Freelance Writer

"When you're a blogger, it's hard to find people who "get you." People who know what you do, why you do it and how you make a living out of it. This past week meeting with the EBA VIP group was like finding my lost tribe. Everyone here understands the struggle of an entrepreneur and is more than willing to help each other through it. I can not wait for EBA 3.0! I'm looking forward the most to the huge list of professionals that will help me grow my business. It's so hard to figure out who to trust and who will help me grow." – Joann Crohn, No Guilt Mom


"The thing that excites me the most about EBA 3.0 is hearing all of the practical, get in there right now and start tips that make the overwhelming feel doable one step at a time. EBA 3.0 takes on each and every one of the areas that I find myself struggling with right now, and in addition to the ideas and solutions provided in EBA it is so reassuring to know that these things are 'normal.' I found this week to be so refreshing, inspiring, and challenging to be surrounded by other people just like me who have brains that are never quiet and are woken up out of a dead sleep to fully embrace the next great thing I want to conquer. These amazing bloggers see an obstacle simply as an opportunity to travel unchartered waters and rise above the challenge." – Jennifer Roskamp, The Intentional Mom

 "If you want to change your life, invest in EBA 3.0 & follow Ruth's plan. It won't happen overnight, but it will happen. Elite Blog Academy is the REAL DEAL. It has literally NEVER been easier to make money blogging or turn your blog into a business. If you are serious about your online career, you can not afford to miss this opportunity." – Saira Perl, Mom Resource

"With excitement, I look forward to EBA 3.0 – why? Because it's chock full on new content particularly around advanced sales and marketing. If you're considering becoming a blogger or your blog just isn't where you know it could be, don't hesitate! Get on the wait list now so when the doors open you can enroll and hit the ground running. Remember, fear is just an emotion and not the truth about whether you should take this course or not. Don't let fear stand in the way of you becoming the best blogger out there!" – Maureen Campaiola, A Debt Free Mess Free Life
During our time together, we were also able to sit down with each one of our VIP members to hear their personal story and to get their individualized advice for the students in our next class–smart ideas we'll be able to incorporate into the class material as well.
The doors for EBA 3.0 won't be opening until February 2017, but we highly recommend getting on the waiting list now, as enrollment is limited and there is always a huge demand once registration begins. (You can join the waiting list HERE)
In the meantime, we thought you might want to see just a quick sneak peek of what we are working on for EBA 3.0:
I'm not even kidding when I say this totally revamped EBA 3.0 course is going to rock your world in the BEST possible way! Stay tuned for more details coming soon, and be sure to join the waiting list now!