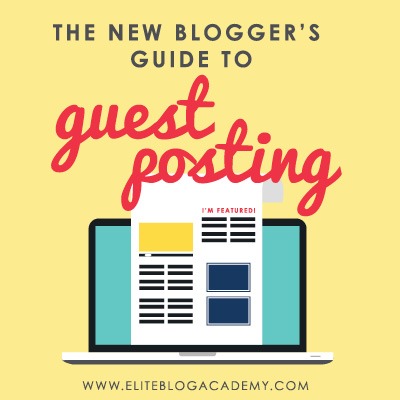 Guest posting can be a really amazing tool for new bloggers. When it's done strategically, guest blogging is a great way to get our content in front of a new audience, make valuable connections, and tap into a whole new traffic source.
The keyword here is strategically.
Writing a guest post takes time and energy, so if we're going to do it, we want to be sure it's time and energy well spent. It's not about guest posting wherever we can. It's about guest posting on blogs that will justify that time and energy, and deliver the results we're looking for.
But how do we decide which blogs are best for our guest posts? And once we figure out which blogs we want to post on, how do we connect with the bloggers and get them to agree to take on our post? And, arguably the most important question, once the post is published, how do we make sure it gets the kind of engagement we need to make it a success?
Writing a guest post takes time and energy, but if you're going to do it, you'll want to be sure it's time and energy well spent.
Why Should We Guest Post?
Let's dig a little deeper into WHY guest posting can be such an awesome opportunity, especially for bloggers who are just in the beginning stages.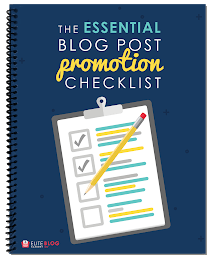 GROW YOUR BLOG
---
Think you're all finished as soon as your blog post is written? Think again! This quick checklist covers everything you need to do to promote your blog posts — which will seriously pay off in the long run!

Guest blogging gives us the opportunity to get our content out to an entirely new audience. When we guest post on blogs with audiences similar to ours, that content will (hopefully) intrigue them enough to check out our blog and become faithful, dedicated readers.
Just the audience-building aspect alone is enough to make guest blogging a total win. But it also has another big benefit.
Guest blogging gives us the opportunity to connect with other bloggers in our space, most of which have larger audiences and more experience than we do. When we connect with other bloggers, we can create allies and friends that support our businesses as they grow. When the right time comes (like when we launch new products), that support can make all the difference.
Want to download these practical tips for later? This super helpful printable guide will help you grow your audience with guest posting and make sure your content is a hit every time. It's a game changer, and right now, for a limited time, you can get it absolutely free! GET IT HERE
When Is the Right Time to Guest Post?
Now that we know the WHY of guest posting, let's talk about the WHEN.
Actually, let's talk about when NOT to guest post — and that's right at the beginning of our blogging journey. A lot of bloggers make the mistake of trying to get exposure on big blogs the day after they launch. But that's just not the most effective strategy.
Fine-tuning a blog takes time. The blog we launch on day one won't be the same as the blog we'll have one month, two months, or three months down the line when we've had time to work out the kinks and really hone in on our message.
That's why it's best to wait with guest posting until AFTER we've spent a bit of time with our blog and feel like we really have a handle on our avatar, who they are, and what kind of content they'll connect with. The main goal of guest posting is to drive qualified traffic, and we want to be sure we're driving that traffic to a blog they'll want to engage with. When we've spent the time refining our message, that's a much more likely outcome.
To sum it up: guest posting is not a great strategy for the "refine your message" stage of blogging. Save it until the "grow your traffic" phase for the best results.
What Are the Elements of a Successful Guest Post?
Clearly, guest posting is an important strategy. But what goes into making a successful guest post?
First things first: it needs to be a win for everyone involved. It needs to be a win for us, it needs to be a win for the blog we're posting on, and (most importantly) it needs to be a win for the readers.
So what makes it a win for us? Well, first of all, we need to make sure that people will actually read our guest post. We want to target blogs with a large audience that's chock-full of our ideal readers. Posting on a blog with 10 readers probably isn't the best use of our time.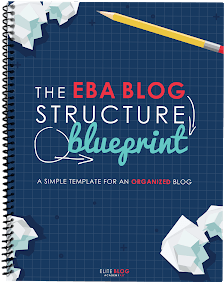 READY TO DIG DEEPER?
---
This post is a taste of the valuable content we offer at Elite Blog Academy. We know exactly what works and what doesn't, and the strategy we teach at EBA will get you earning a lot more money a whole lot faster than if you try to do it on your own. EBA opens its doors just 5 short days a year, but join the waitlist now and you'll be the first to know when our doors open again. We'll even send you our Blog Structure Blueprint, absolutely free!

We also need to make sure that when we write a guest post, the blog will promote it. How will they make sure their audience reads what we write? Will they promote to their email list? Share on social media? All of this info should be outlined in their guest post policy.
Make sure to read the guest post policy thoroughly. Are links allowed? If so, how many links will go back to our blog? Understanding what's in it for us will help us to decide whether guest posting for a particular blog is a "win" on our end.
Now, on the flip side, what makes our guest post a win for the blog we're posting on — and their audience?
We deliver our BEST content.
When it comes to guest posts, we really need to knock it out of the park. We need to write our most thoughtful, engaging, helpful, and educational stuff. We're dealing with someone else's audience, and in order for it to be a win for them, we need to make sure we deliver the goods.
What to Do Before Guest Posting
Now, before we guest post, we want to make sure we've done everything on our end to ensure it's a success.
As I mentioned earlier, when it comes down to it, guest posting is a way to drive traffic. Our guest posts will drive a whole new audience to our blogs. And we need to make sure they like what they see when they get there.
Before guest posting, we need to make sure our message is tight and speaks to our avatar. We need to make sure that once our audience gets to our blog, we have a base of content for them to read so they can get to know us better. And we need to make sure it's all tied up in a pretty package.
If our guest post audience lands on our website and a) there's no content, b) the content doesn't speak to them, or c) our website looks sloppy or unprofessional, they won't stick around. And they DEFINITELY won't come back. So making sure we've done our part to make our blog a place they want to spend time is super important.
It's also crucial to make sure the places where we're guest blogging are the right audience match. Because even if we do all the right things on our end, if we're not driving the right kind of audience, our blog will fall flat. So before we guest post, we always need to make sure the blog we're posting on shares our target audience and the traffic they're sending will be a slam dunk for the kind of content we create.
How to Move Past the Fear of Pitching of A Guest Post
I get it: pitching a guest post can be a scary thing! Reaching out to another blogger — and in most cases, a blogger with a bigger audience and more experience — can be totally intimidating!
But take a deep breath. It's not as scary as we imagine it to be! We just have to be smart about it.
The smartest way to approach pitching is to not focus on guest posting, but to instead focus on relationship building and adding value to the blog we want to write for the community.
If we just reach out randomly and say, "Hi! You don't know me, but I want to write a blog post for your audience!" we probably won't get the response we're looking for.
But if we focus on adding value to the community and building a more personal relationship with our target blogger before we broach the subject of guest posting, our request will be WAY better received.
So how do we do that?
Luckily, there's lots of ways!
We can follow them on social media. We can retweet them when they post something interesting that we think would be valuable to our readers. We can leave comments on their blog posts and become an active member of their community. If they send an email that really resonates with us, we can send back a thoughtful and genuine reply.
Once we've done all these things and we've gotten on their radar, THEN we can reach out with a pitch. It's as simple as sending an email that says, "I love your blog, I'd love to write a guest post, and here's why." (Just make sure you read their guest post guidelines before you pitch. If you can't find them on their website, ask for them.)
A lot of us (especially when we're first starting out), look at bigger bloggers like they're celebrities. Rock stars. Totally untouchable.
But they're people! They're doing the same thing we're doing. And, if we go about it the right way, most of them will be more than willing (if we're a fit) to introduce us to their audience and help a newer blogger on their journey.
Just remember: most of the bigger bloggers have requests coming their way every single day. Many of them feel overwhelmed because people are constantly asking them for things. By taking the extra step and really focusing on building the relationship before we ask for anything — and coming from a more genuine place — we're way more likely to get through to them.
Now, if all of this guest posting stuff sounds pretty straightforward… That's because it is! This is stuff we're already doing in our real lives. We know how to build relationships. We do it every day in the real world. The only difference is, when it comes to guest posting, we're doing it online.
Want a handy guide that you can save and print later? Packed with practical tips you can implement right away, this super helpful printable guide will help you grow your audience with guest posting and make sure your content is a hit every time. It's a game changer, and right now, for a limited time, you can get it absolutely free! GET IT HERE