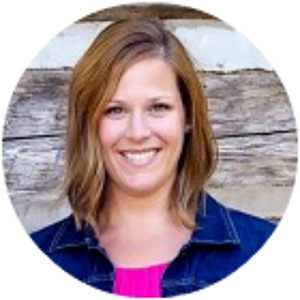 W
hen Tasha started Elite Blog Academy in 2014, she was a partner in her corporate law firm, where she defended medical professionals in big, multi-million dollar malpractice cases. She was also the mom to three-year old twin girls.To say she was busy and stressed out was an understatement!
She started her blog, Designer Trapped in a Lawyer's Body, as a creative outlet, but she just didn't feel like she had time to figure out all the ins and outs of blogging.  She was interested in enrolling in EBA because she thought it might be easier to let someone else do all the research and point her in the right direction, but she was worried about making such big investment into what was little more than a hobby at that point.
Of her time spent in EBA, she says:
"I jumped into the course right away when I purchased it in September 2014.  I immediately learned about creating awesome content, perfect pins and going back to optimize old content.  Truly, I have never worked harder in my life, especially since I was still working full-time as a lawyer! 

Blogging is HARD WORK.  Results do not come for free and Elite Blog Academy is not magic.  It will not do anything for you if you don't put the work in.  But I put in the work in and within a year I had more than tripled my page views and was earning more than $10,000 a month through my blog.

On January 1, 2016, 16 months after starting Elite Blog Academy, I gave up my partnership at my firm to blog full-time.  I am now earning MORE than I was as a private practice attorney from my blog.  My blog and income continue to grow and I don't plan to slow down any time soon.  And more importantly, I couldn't be happier!  As far as I am concerned, the sky is the limit!"
R
osemarie Groner is a blogger at
BusyBudgeter.com
who first registered for Elite Blog Academy in the fall of 2014. At the time, she was a stay-at-home mom who spent her days running a small daycare from her home plus working two other part time jobs while she worked on her blog at night. She and her husband were desperately trying to pay off debt, pinching pennies everywhere they could, and she was literally running herself ragged.
When she found Elite Blog Academy, she knew the comprehensive framework it provided was exactly what she needed to get on track, but it felt like a huge investment, one she wasn't even sure they could really afford, given their precarious financial situation.  But, at her husband's encouragement, she resolved to take the class seriously and to do every single assignment in order, not moving ahead until each one was completed.
She started in phase one, with refining her message, and in the process, she determined with crystal clarity that her mission was to provide financial advice for people who were overwhelmed with life, and who struggle with time management.
From there she moved to step two and began growing her audience, and then, as her traffic started to take off, she was ready to transition into phase three and begin focusing on monetization.
And now, as she moves into phase four, building her business, she is equipped to refine and build upon this framework of success she has created for herself. She has a plan and she knows exactly what tasks to tackle every single day.
Speaking about the transformation she's made over the past two years, Rosemarie explains:
"I was making $18/month from my small blog in September 2014 when I joined Elite Blog Academy. By following the framework, I drastically increased every month and am now making more than $30,000 a month from my blog, and I understand how to sustain that income.

More importantly, my life is completely different. Before Elite Blog Academy, I was running a day care of 4 kids, had 2 additional side hustles, and worked on the blog at night. I was exhausted! Now I work 20 hours a week, have financial freedom and a thriving business. EBA completely changed my life.

When it comes to enrolling in EBA, the ONLY question that should be in your mind is 'am I committed to doing this?' Even if you are living paycheck to paycheck, it's worth it.  When you see what's possible, it is such a small investment, and if you are committed to doing the work, you will see results."
A
rabah Joy signed up for Elite Blog Academy in 2014 without even knowing for sure what she wanted to accomplish, but just knowing that she was looking for a little guidance along the way. After trying to find a blogging mentor–and being told by those she approached that they didn't have time–she stumbled across a free training series hosted by EBA.
About her experience, Arabah says,
"I began blogging within the Christian Living niche in 2010. I knew that I had great content but did not know how to gain traction, or what to focus on and when. I needed a plan — a step-by-step process I could implement — from someone who knew what to do. I enrolled in EBA in 2014 and doing so was a game-changer for me!

The course presents assignments in an effective format and Ruth mentored me through the process, even providing other invaluable content.

In about 10 months, my monthly page views increased from 10,000 to 150,000, but more importantly, I receive daily emails from people who are impacted by my message, which is my ultimate goal for blogging. 

I do not have ads or do sponsored posts, which means I rely on affiliate programs and my own products to monetize my site. Through EBA, I was inspired to launch my first online course and not only earned $3,900 during that first launch, but also gained the confidence to continue growing my business…and my ministry"
W
hen Gina enrolled in Elite Blog Academy in the Fall of 2014, she was already doing pretty well. She had started her blog,
Horkey Handbook
, as a way to provide writing samples and to connect with potential clients, and she was earning more than $2,000 a month as a freelance writer and virtual assistant. She had been blogging since 2010, and, as someone who worked with a lot of other bloggers, she really wasn't sure there was that much more she had to learn.
Even so, she couldn't shake the feeling that there was something she could be doing better. She felt stuck and unable to grow, and while she was earning some money, it wasn't anywhere close to what she wanted to be making as a full-time professional. And yet, she wasn't sure what to do next.
With a 100% guarantee, she figured she had nothing to lose, and she enrolled in the very first Elite Blog Academy course.
Straight out the gate, the first thing that EBA really helped her with was refining her message. As a writer, her content was already really good, but she quickly realized that she needed to narrow her focus. She restructured her navigation, began using an editorial calendar, improved her design, and overall became more confident and organized.
From there she worked to expand and grow her audience. She focused specifically on growing her email list by offering 8 Steps to Start Your Freelance Career off on the Right Foot, blogging consistently on topics pertinent to her readers, offering content upgrades on her blog posts and more recently, via a free email course. In fact, she's grown her list from 100 subscribers at the beginning of 2015 to almost 3,000 today!
But Gina's biggest transformation came in the form of how she monetized her blog. While she had previously been earning a respectable income offering her personal services, she realized that her true gift was in teaching others. On her blog she now offers two different online courses, one for learning how to become a virtual assistant and one for learning how to be a freelance writer, and her latest venture is a matchmaking service for virtual assistants and online entrepreneurs.
Just over one year after enrolling in EBA, her income has skyrocketed to more than $15,000 a month and continues to rise. She has truly gone Pro, and she absolutely loves it!
Of her experience with EBA, Gina says:
"When I started with EBA, I wasn't totally sure how to grow, but EBA helped give me a structure and framework to grow my platform, audience, and reach. Now I have a clear plan. It has changed my life."

When we asked her advice for others who might be considering or taking EBA, she offered this: "Make a plan for success, but do more than just learn. Take the course and implement the exercises. It will change your blog's life, but IMPLEMENTATION is key!"
O
f her time in Elite Blog Academy, Jennifer Roskamp says:
"I started EBA within a few months of beginning to blog because I wanted to start off on the right foot. Now that I've completed the course, I have a plan to follow — step-by-step — instead of aimlessly wandering and I have obtained the confidence needed to keep moving forward. I know how to grow my audience, build a brand, market myself, create products, start earning money, and fulfill my business goals. I also have the additional bonus of being able to revisit the steps any time I need to.
After almost 11 months of blogging, I am averaging 80,000 page views a month.  Since I have started applying what I've learned, I've also created a book that is being sold on Amazon. I have two other products in the works as well. However, the most important piece was being given the confidence to just do it, to step out of my comfort zone, and to view my blog as a business. Making that mental shift was huge for me.
Every day I ask myself what I can do to build my business, and then I just throw spaghetti at the wall to see what sticks. When I figure that out, I alter it slightly and then do it again.I think this would have been to scary to me to try had I not had the overall plan and steps that EBA provides.
It is such an awesome program, and I am so grateful to Ruth for her transparency, willingness to mentor and to teach other bloggers. It is such a great mission and the program is done right!"
I
help moms raise their families and stay sane. My posts tackle parenting problems as well as provide easy meals, delicious treats and a little style and beauty is thrown in the mix. As a parent located in Phoenix, AZ, I could not find a blog that had the level of detail I wanted about attractions in the area such as where to park, best ways to maximize time while there, what to see and what to avoid. So, I started the blog I needed and to provide a resource for other parents in the area.
I initially enrolled in EBA to learn how to get my message out to even more people. Through EBA I learned how to market my posts on Pinterest and write better material. Now all of my focus goes into content and photos, because that's what motivates reader to return. Pinterest has now become my new bestie!
I also learned that you reach your goals when you have a plan. EBA assisted me with creating my business plan and my first product has now launched! My page views have tripled, so my ad revenue has increased and I'm being contacted more often by outside PR companies. All of this is a direct reflection of my content. I will be eternally grateful to EBA and anticipate growing even more in the future!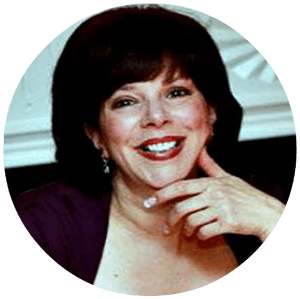 I
began blogging in 2015, as an outgrowth of my then coaching practice where I helped women overcome their under-earning and create a healthy relationship with money. A friend had been trying to convince me for years to change my business model, but I stupidly ignored her. After spending five years caring for my mother who suffers from dementia, and trying to maintain my coaching practice, I finally realized I couldn't keep up with the demands any longer. I wanted to continue to help people with their money issues, and blogging seemed a great way to accomplish this task.
I focus on helping women become a master of their homes and finances, because when those two issues are handled, your life has a tendency to run more smoothly. My biggest frustration with blogging was how to get my message out there, drive traffic, and build a following. Before EBA came along, I wasn't sure what to do or how to do it. I was also fearful about my ability to make a living blogging. As a 54 year old single woman, I thought – if this didn't work, what is my alternative? I enrolled in EBA during the spring of 2015 and the course helped me to push aside my fears and, instead, focus on my dreams and goals. I could see not only that Ruth was making a full time [plus] income, but that many other people were doing it too and if they could do it, so could I. EBA gave me the foundation to accomplish my goals by providing me the resources, tools and strategies to implement my plan and move this business forward. What a win-win it was for me!
I've proven to myself I can make money blogging and EBA has given me a great foundation and plans to follow to grow my business. One of the most significant things I learned was about Pinterest and its platform to drive traffic. I had heard of Pinterest but had no clue what to do with it. The whole section about Pinterest was a game changer for my blog. I brand all my images now, try to write captivating descriptions and am amazed at the amount of traffic I receive each month as a result. The other thing I learned was that I was clueless about was SEO. Now, I'm still a bit behind the eight ball with SEO, but I am getting better and better at it. As a life-time student in the course, I can review that unit pretty regularly to see what else I can garner from it to put into practice or sometimes to just give myself a little refresher. Either way, the content is there for me to utilize when I need it.
I must point out that the course requires you to work diligently. Don't just skim the course – really work the course. Do the assignments and read and re-read what you don't understand. Set realistic goals you want to achieve and work at them. A year later, you'll be amazed at what you were able to accomplish. I was very fortunate to have found EBA as I was starting out. And now my hard work is literally paying off! My income has steadily increased over the course of the year. I went from making zippo to ending out December at $4,000!
I really feel blessed and fortunate that I was able to be part of EBA, get to know so many wonderful fellow bloggers and get my message out to those who need it. My only regret is I didn't do this years ago. But, it came at a time that was right for me and I can continue to do this work well into my future years. In fact, my daughter will be joining the team this year and someday this blog will be hers. It's a great feeling knowing I can continue to grow this business and hand it off to her someday.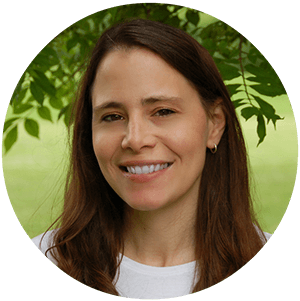 I
taught for eight years before becoming a stay-at-home mom. In January of 2013, after five years of parenting, I decided to begin a blog. I started blogging as a way to record the things I did with my children – to keep myself accountable and share what I was learning with others. My intention was to be a resource for stay-at-home moms and as I thought about being a more thoughtful, deliberate parent, I named my blog The Measured Mom. Soon, though, I realized that the best I had to offer wasn't parenting tips, but teaching resources and printables. My niche became education resources for parents and teachers.
By November of 2014, I was frustrated – thinking about blogging all the time and spending far too much time on it without enough return on my investment. I felt overwhelmed with all there was to do and felt as if blogging was an endless quest to get more and more pageviews. Initially, I hoped that EBA would help me increase my pageviews. But I got so much more out of the course! One of my biggest fears was that my one income stream (advertising revenue) was unreliable. EBA helped me find many different ways to monetize. I now see myself as a businesswoman. My blog is an asset of my business, not my business itself. I have a very solid blog income now, which is a huge blessing to our growing family.
Since enrolling, I've also learned that I don't have to be everywhere on social media; I can pick the platforms that I enjoy instead of spending all my time being everywhere. This has been very freeing! Most of all, though, I've learned to think ahead. Instead of trying to get pageviews today, I'm creating products and planning for tomorrow. We had a baby in December. I spent very little time blogging in January, but with my systems in place I made record income! A year after enrolling in EBA, my monthly income had more than quadrupled. I love how EBA is the gift that keeps on giving! New content is continually added to the course, and I get to benefit!