You may have heard by now that we hosted our first ever live event for the Elite Blog Academy community last September, ACTIVATE: EBA Live. The event completely exceeded our teams' goals and expectations and we cannot wait to do it all over again in Orlando!
In fact, tickets for next year have already completely SOLD OUT, and people can't seem to stop talking about it!

"ACTIVATE was such an amazing experience. Your team did an amazing job attending to all the details! I met amazing people – sooo nice to put faces to all the names. I've made it home, unpacked my bags and unpacked my brain onto a sheet of paper. Working on the big goals and focusing on the money-making activities. Thank you, thank you, thank you. Can't wait for next year!" – Treasure Provost
"What an amazing conference. Thank you for all the time, thought, and energy you and your team put into making this event one to remember. You are incredibly inspirational and motivational. Blessings to you all! I'm now ready to go forward with big dreams!" –Trish Townsend
"27 hours later and I'm back in the UK!! This weekend has been AWESOME…words cannot describe how glad I am that I did it scared and went to ACTIVATE!! The speakers were amazing, I've learnt so much, met some incredible people and made some fab new friends. I can't tell you how much it has helped me to knock down more than a few limiting beliefs! My mind is buzzing with all the things I want to implement and I finally feel like I've found my people!! I might not have unpacked yet but I have just bought my ticket to ACTIVATE 2018…see you all next year in Orlando!! Wahoo!!!" – Sarah Dew
"This weekend was life changing for me. I went to ACTIVATE as a blogger who wanted to make money. I came home as a business woman who has a blog as part of her platform. The value of what we got was so much more than what we paid." – Karen Bemmes
"A BIG think you to everyone who made ACTIVATE possible! I came to the conference with 100 things on my to-do list and I'm leaving with 5 things on my list. I now know the direction that I need to go over the next year and where my focus needs to be. Can't wait to see everyone next year!!!" – Ehrica Buss-Dorsey
Pretty incredible, right?
ACTIVATE was designed to be a one-of-a kind event – not only rich with information but also with plenty of room for implementation. Because, as bloggers and online business owners, we don't always need more information … we need more direction and action. That is exactly what our attendees received, and that is EXACTLY what they know they will be getting at our sold out event in September!
Of course, there is one big problem — obviously not everyone could make it out to Portland for ACTIVATE last September.
Luckily, I've got some really good news for those of you who have been eager to get your hands on those content videos so you can start taking action….
THE GENIUS BLOGGER'S TOOL KIT
For 48 hours only, you can get access to the ACTIVATE: EBA Live 2017 videos as part of this year's Genius Blogger's Tool Kit.
And in case you are not familiar with it, the GBTK is a digital bundle of over 90 different eBooks, eCourses, printables, and bonuses for bloggers and online business owners valued at more than $6,000 for just $97.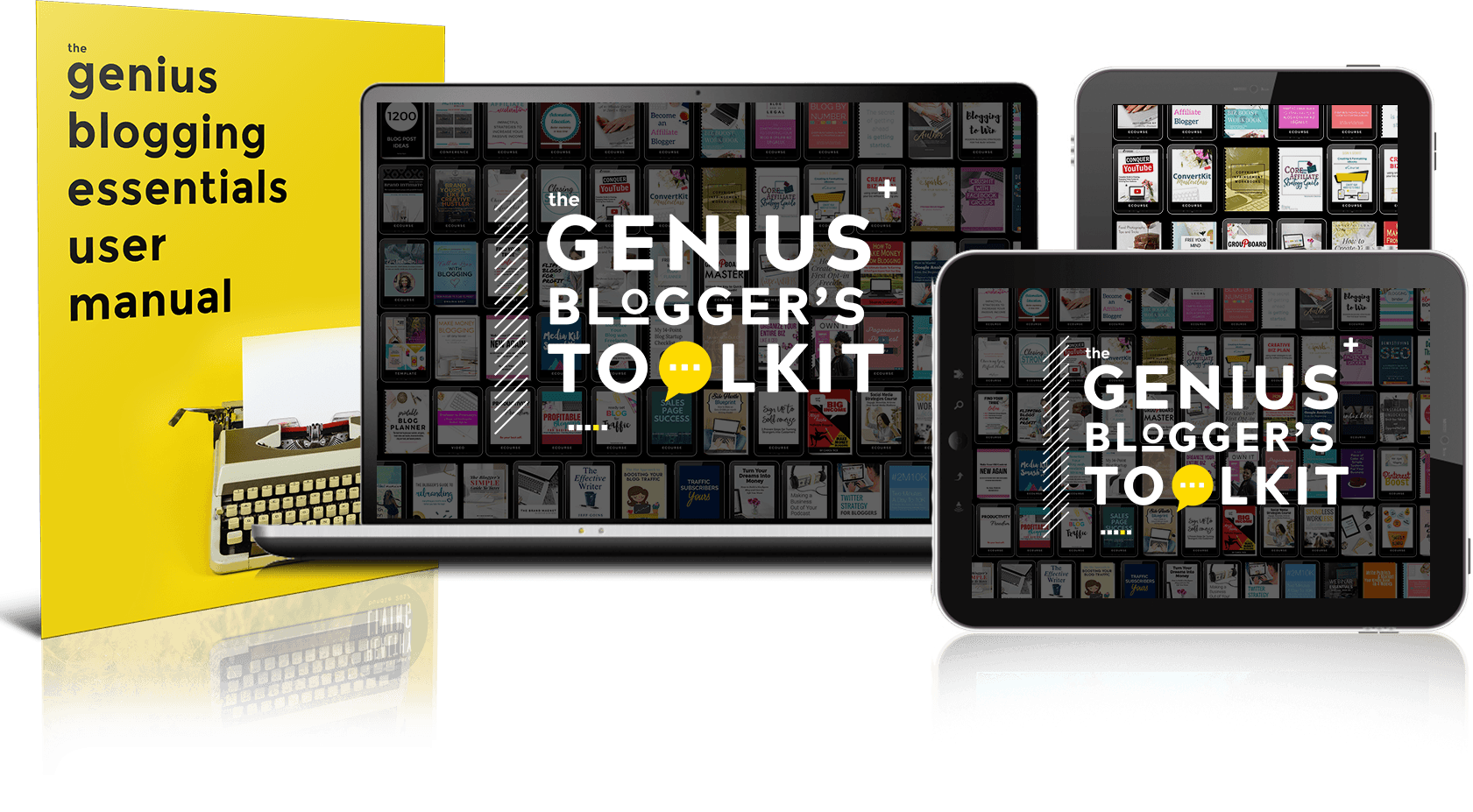 Seriously you guys–I've never seen such an insanely valuable bundle of actionable resources for bloggers like this before … and definitely not for this price! Our ACTIVATE Video Conference package alone is worth $297, but you'll get that PLUS all of the other resources for creating amazing content, expanding your reach on social media, growing your email list, creating products, monetizing your platform, and maximizing your productivity!
But I have to be honest and tell you that the ONE product in the Genius Blogger's Tool Kit that I'm most excited about is the access to all the presentation videos from our own ACTIVATE: EBA Live event.
You see, at ACTIVATE, we provided our attendees with a comprehensive overview to creating a successful and profitable online business, and everyone who attended left the event with a working action plan in their ACTIVATE Workbook for what they needed to do next. Our conference video package includes access to all 17 main conference sessions (plus slide decks), and also includes a downloadable version of the ACTIVATE Workbook so that you can get all the same benefit, from the comfort of your own home.
Even if you've only dabbled in the blogging world and are still getting your feet wet, this bundle is an incredible, once-in-a-lifetime opportunity to get thousands of incredibly valuable and actionable information for less than a hundred bucks.
And if you are serious about blogging, well, then the Genius Blogger's Tool Kit is a no-brainer.
AVOID INFORMATION OVERLOAD
And while this is an amazing deal, I know you can look at the list of 91 resources and find yourself asking, "How do I not face information overload with a bundle like this?"
To be honest, that's exactly why I included the ACTIVATE Video Conference package, because it is designed to be cohesive, practical, and actionable from start to finish. So you can start with our conference sessions to easily establish the next steps for your blog then use the other resources in the Genius Blogger's Tool Kit to get extra support in the areas you need most.
That way you establish your foundation for success and have all the resources you need to make it happen using the same tools and strategies that many other successful bloggers have used to build their own businesses — not to mention the thousands of EBA students who've walked through these same steps to become profitable with their blogs.
If you are looking to hit the ground running this fall with your blog and prepare yourself for massive success, the Genius Blogger's Tool Kit will help you get there sooner.
MORE THAN 90 RESOURCES TO GROW YOUR BLOG
Of course, the 2017 ACTIVATE: EBA Live Video Package is only ONE resource to get excited about!  There are also 90 more.
Here are just a few of my favorites: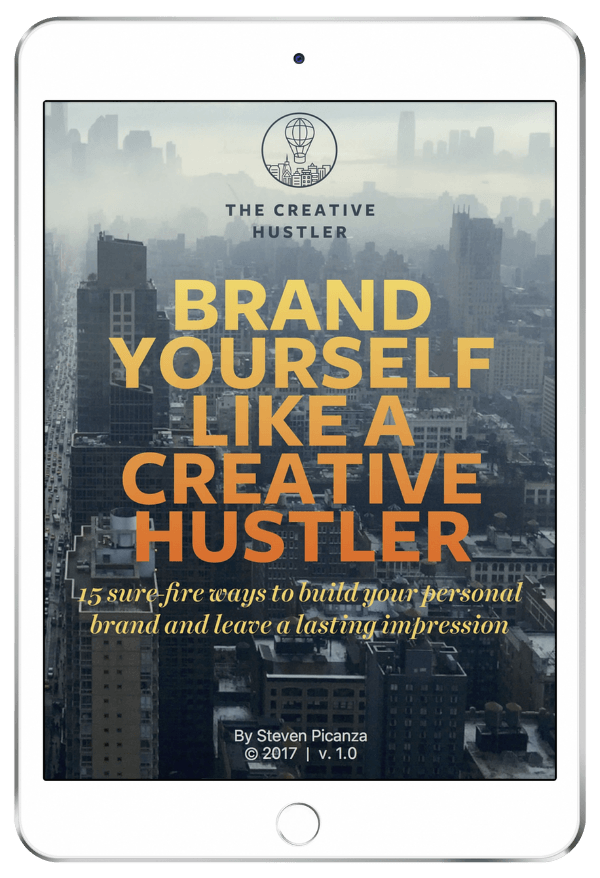 Brand Yourself Like A Creative Hustler by Steven Picanza (a $397.00 value) – Wondering how to build a brand?  This eCourse cuts out all the fluff and gets straight to the heart of the matter with 15 easy-to-implement and super practical action steps.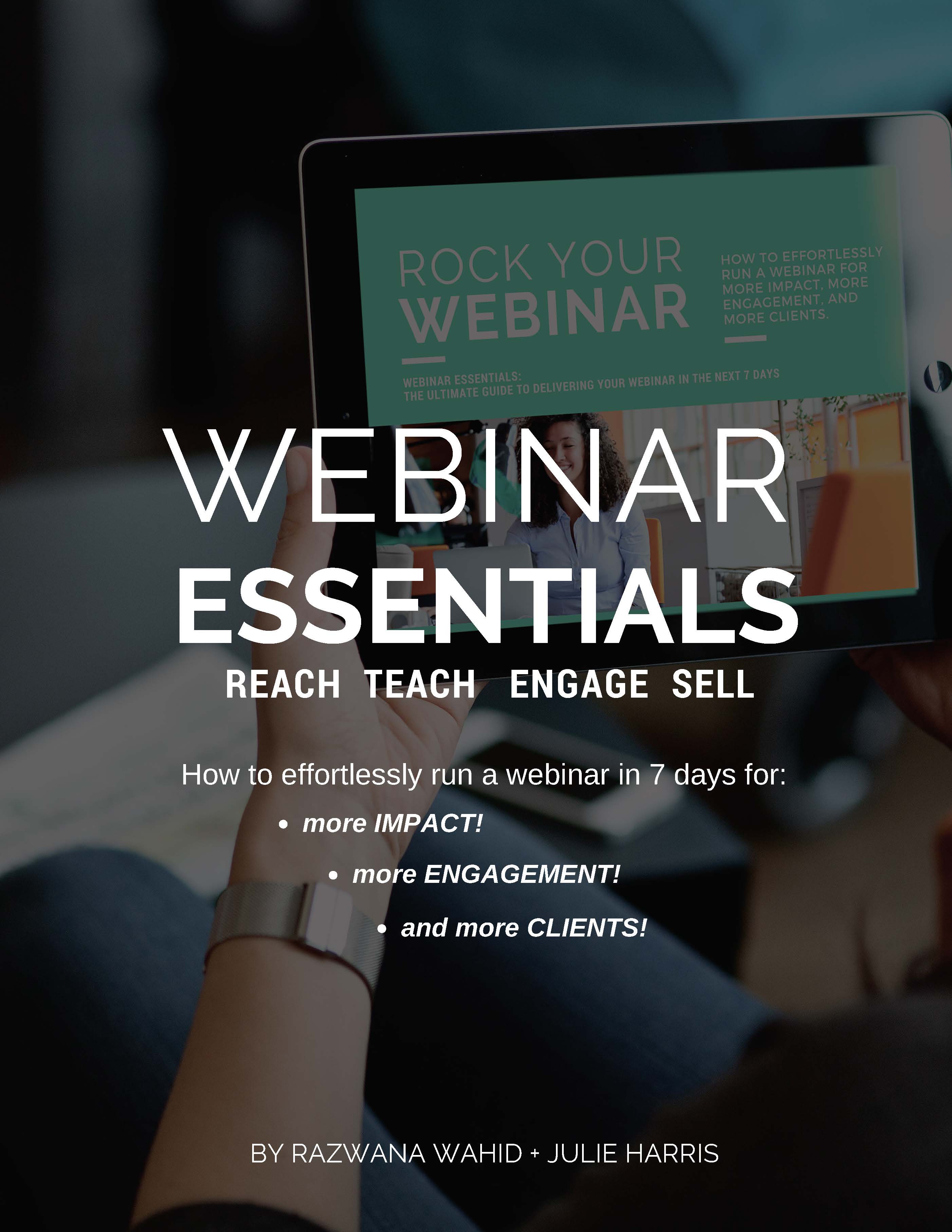 Webinar Essentials: The No-Brainer Guide to Delivering Your First Webinar in 7 Days by Julie Harris & Razwana Wahid  (a $57.00 value) – Have you been intimidated by the thought of hosting a webinar?  This simple guide will show you how it's done from start to finish.
Creating and Formatting e-Books: Convert Your Word File to Kindle by Susan K Stewart ($180.00).  Have you wanted to self-publish a book for Amazon Kindle but feel totally overwhelmed by the process of actually making it happen?  This detailed tutorial will show you exactly what to do!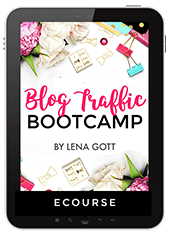 Blog Traffic Bootcamp by Lena Gott ($37.00) EBA Alum Lena Gott knows a thing or two about getting traffic–her site is one of the most popular mom blogs around!  Her Blog Traffic Bootcamp shares practical tips for getting more traffic and page views fast.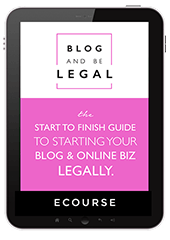 Blog and Be Legal: The Start to Finish Guide to Starting Your Blog & Online Biz Legally by Jackie Jade ($297.00).  Navigating the murky waters of legal issues around blogging can feel a little daunting sometimes.  Luckily this course will give you practical steps for legally setting up your online business & protecting your assets.
Start Your Podcast: From Idea to First Episode by Jacey Verdicchio ($39.00).  Been thinking about creating a podcast?  This useful course will walk you through the entire process and show you exactly how to bring your podcast to life.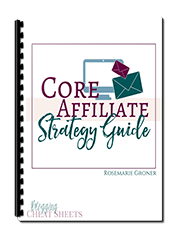 Core Affiliate Strategy Guide by Rosemarie Groner ($64.00).  Rosemarie is another EBA Alum who definitely knows what she is talking about!  She has increased her income from $19.00 to over $100,000.00 a month, with a significant chunk of that income coming from affiliate revenue.  Her tips will rock your world!  (P.S.  Rosemarie is also hosting a webinar this Thursday on Chasing ROI that is a CAN'T MISS.  Get registered HERE.)
Social Media Strategies Course for Bloggers by Alea Milham ($99.00).  Alea is another EBA Alum who has mastered the art of social media.  Her helpful, easy-to-implement strategies are designed to get real results on multiple platforms.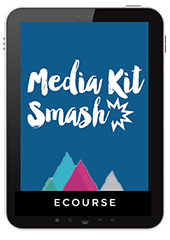 Media Kit Smash: Increase Your Earning Potential with Professional Media Kit Using Canva by Melissa Culbertson ($87.00).  Wondering how to present your business to brands in a way that secures you more sponsorship opportunities?  This practical course will show you exactly how to create a media kit that actually gets results.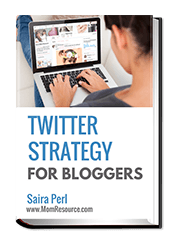 Twitter Strategy for Bloggers by Saira Perl ($44.00).  Not sure how to use Twitter to grow your blog?  EBA Alum Saira Perl has developed a proven (and completely genius) strategy that will get you real–and instant–results.
And really, this is only the beginning!  There are resources for growing your traffic, creating and launching products, rocking your affiliate promotions and working with brands, and increasing your productivity, just to name a few.
Plus you'll also get the Genius Blogger's Tool Kit User Manual as a guide for which content to dive into first, just to make sure you don't get overwhelmed.
Pretty sweet, right?  I think so too!
All you have to do to get in on this incredible deal is click HERE to learn more and purchase this bundle. Then watch your inbox to get instant access to the bundle and all it has for you.
You won't regret taking the steps today to build your success tomorrow. This bundle — that includes our ACTIVATE Video Conference package — will help you get clear and focused to help you create the profitable blog you know you're capable of.