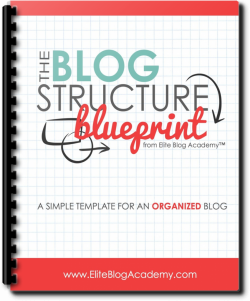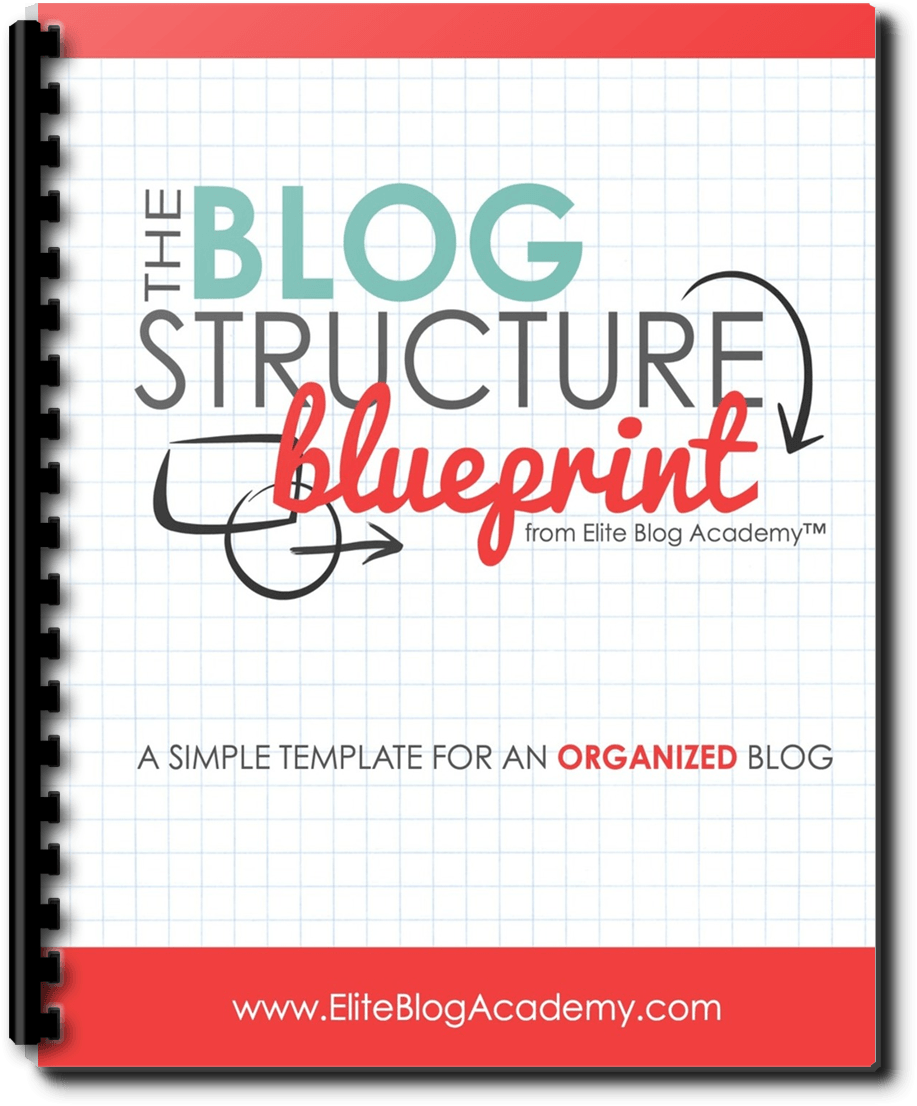 ENROLLMENT IS NOW CLOSED
In order to best serve all of our students, we only open our doors to the public once a year, for 5 days only. We strongly encourage you to join our waiting list to be notified as soon as registration opens, as space is limited. When you join, we'll also send you a copy of our EBA® Blog Structure Blueprint so that you can start organizing your blog right away.
ELIMINATE THE OVERWHELM
At Elite Blog Academy®, we believe that blogging doesn't have to be complicated. We've worked hard to figure out what works-and what doesn't-and to put together a plan that gives you everything you need for massive success (and nothing you don't).
Because let's face it-the problem with creating a successful, profitable blog isn't that there's not enough information out there, it's that there is way too much!
But that's exactly what makes EBA® so effective. From figuring out what to say to getting people to notice and earning an income from your efforts, we've pared it down to only the most important and game-changing details.
So whether you've only just started or are already established and ready to grow, Elite Blog Academy® will give you all the tools you need to refine your message, grow your traffic, monetize your platform, and build your business, and break it down into an easy-to-follow, methodical process that gets results.
Enrollment for EBA® 3.0 only opens to the public once a year. Our 2018 enrollment is now closed, and will not open again until 2019. Please join our waiting list to be notified as soon as the doors have opened, as space is limited.
"I signed up and immediately knew it was the best thing I've ever spent money on. EBA has changed everything, and it has taken me from hating my life as a mom to now being a business owner, and I just love every aspect of it."

–Caroline Vencil

"Thanks to EBA, I can spend my time doing the right things in the right order at the right time in order to continue moving my business forward."

-David Cahill

"I read every lesson in Elite Blog Academy twice, watched every video carefully, and did EVERY assignment. I listened to those who had come before me, who were so willing to share. I just followed the framework. And it worked!"

-Jennifer Maker Marx

"I think there is something in EBA for everyone.  I was blogging for 6 years before I started EBA, and I went through every single module and got something from all of them, even the ones where I thought I knew a lot about that specific topic.  It is a great guide for anyone who wants to go from being just a blogger to having a blogging business."

-Jasmine Watts

"I went from 25-100 visitors a day less than a month ago, to over 5,500 yesterday! Everyday I've had more and more. My list has went from roughly 150 subscribers to almost 500 in less than two weeks, and most have them have been in just the past week."

-Shelley Jefsen
YOU'RE IN THE RIGHT PLACE
If you want to learn exactly what steps to take to grow your blog and take your platform to the next level, Elite Blog Academy® 3.0 is designed for you. Our ideal members fall into one of these categories:
YOU'RE AN AMBITIOUS BEGINNER
Perhaps you don't have a blog or online business, or maybe you've just started one, but you want to establish a solid platform so that you can write a book or launch a product. Elite Blog Academy® can help make sure you are starting on the right foot with a firm foundation, and help you create a loyal audience of raving fans (and customers!).
YOU'RE ON YOUR WAY & LOOKING TO GROW
Perhaps you've been blogging for a while but you don't feel like you've quite figured out the formula just yet. You know you're missing some critical piece of the puzzle, but you can't quote figure out what it is. Elite Blog Academy® will show you how, step by step, exactly what you need to do to step up your game and find the success you've been looking for.
YOU'RE A FULL-TIME BLOGGER OR BUSINESS OWNER
You're well past the intermediate stage, yet somehow you feel like you're still missing critical opportunities for traffic and revenue growth. You want to create a deeper connection with your audience, and build a sustainable long-term business. Elite Blog Academy® can help you take your business to the next level and transform your mindset from that of a blogger to that of an entrepreneur.