I'm always very proud of the EBA community. They are truly a joy to watch grow, and I know that their stories will encourage you. That's why we're beginning a new feature here at EBA — success stories from our members.
I know you'll be just as encouraged and inspired to pursue your blogging by reading their stories as we are. Jennifer is the perfect person to kick us off.
EBA Spotlight: Jennifer Maker
Jennifer is the founder of JenniferMaker.com, where she shares DIY home decor and craft projects. In less than a year, she has made incredible progress from startup blog to full-fledged business.
Jennifer started by selling books, but she really found her passion when she launched her course, Cut Above SVG Design Course: The Ultimate Crafter's Design Course.
Amazingly, in just 9 months, despite having a fairly new blog, Jennifer was able to grow her list to 13,000 before launching her product which she believes is one of the biggest ways EBA® Product Launch Playbook helped her succeed!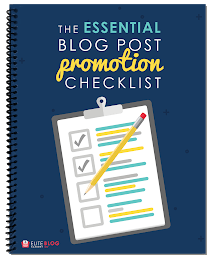 GROW YOUR BLOG
---
Think you're all finished as soon as your blog post is written? Think again! This quick checklist covers everything you need to do to promote your blog posts — which will seriously pay off in the long run!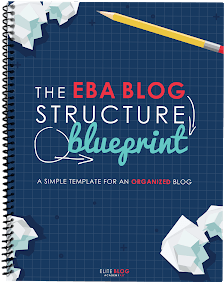 MAKE MORE MONEY
---
Packed with practical tips you can implement right away, this super helpful mini e-book will help you maximize the revenue you are earning from the audience you already have.

How She Did It
Jennifer always wanted to sell her own product, but she was held back by the fear of selling, especially because she felt like she had not been blogging that long. In fact, she had created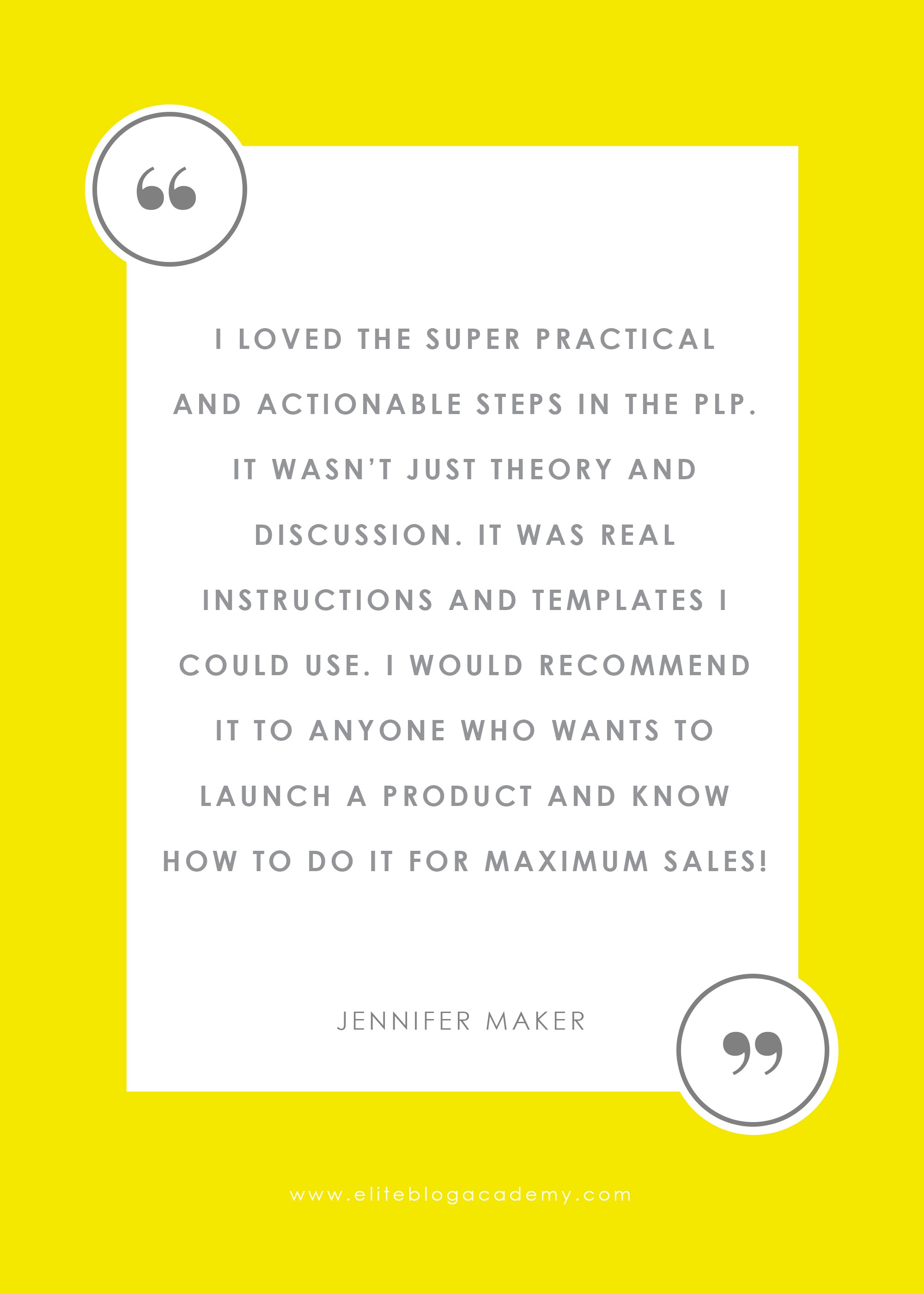 books before, but didn't really launch them. Instead, she put them in her newsletter and on their website and forums and just waited for them to be purchased.
All that changed when she purchased the EBA® Product Launch Playbook.
What had been a decades-long struggle with sales and marketing, suddenly made sense when she saw the framework of how we put together our highly successful launches … and the secret ingredient: leading with value.
Once she learned that, everything changed.
First she surveyed her readers, actually she surveyed them twice, so that she could really hone in on a product that they wanted. She was delighted to learn that what they wanted was to learn how she does the projects showcased on her blog – and she KNEW she could do that!
She put together a strong video series called The Joys of SVGs, which gave valuable information to her audience for free before asking for the sale in the launch period. And once she saw the timelines, examples, and scripts inside the PLP, her confidence in her launch increased — creating bigger results than she could ever have hoped for.
Jennifer told us, "I loved the super practical and actionable steps in the PLP. It wasn't just theory and discussion. It was real instructions and templates I could use. I would recommend it to anyone who wants to launch a product and know how to do it for maximum sales!"
Her Product Launch Results
She launched her course only to her email list — 13,000 people — because she wanted to be super confident in her product and her ability to sell it before opening it up to new audience members.
She had a 6 day "open cart" period, and in that time with her blog being less than a year old!
In just 6 days, Jennifer enrolled 204 students and earned $12,401.93 in her first launch!
What's Next for Jennifer
Jennifer's tribe loved her SVG design course, and now she plans to relaunch it next year to her email list and beyond because she now knows how to sell it and feel good about it by giving value first.
She has also been beta testing a new course about list building for bloggers, and when the time is right she'll be pulling out the EBA Product Launch Playbook to plan that one too.
We are so proud of Jennifer and how she took action to turn her passion into a profitable business, and we can't wait to see what else she does.
If you have your own success story to share using any of our programs we would love to hear from you! Please fill out our survey here or email eba@lwslinc.com fore more information!