ELITE BLOG ACADEMY SUCCESS STORIES
FROM BROKE TO BOOMING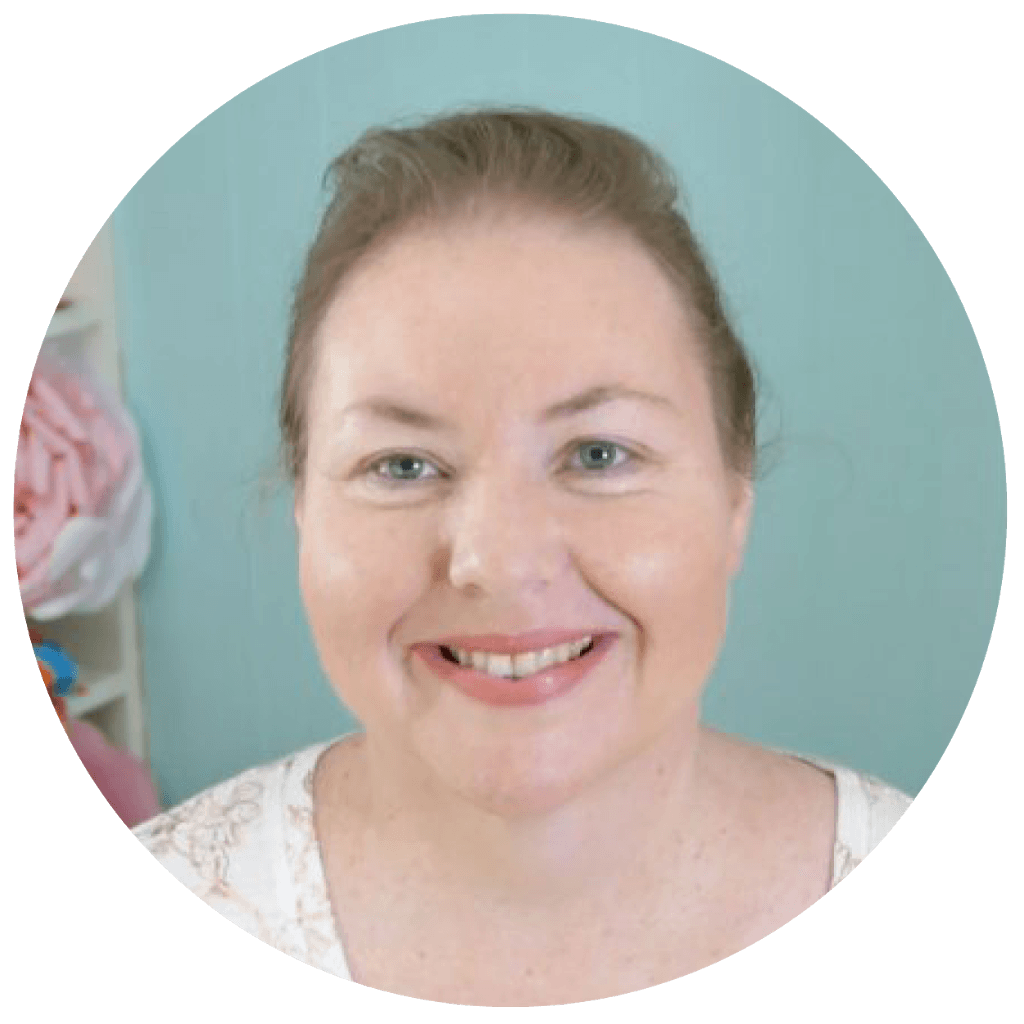 "Elite Blog Academy tuition was the BEST money I have ever spent."
When the travel guide industry she was in began tanking, Jennifer Marx knew she had two options. She could either get a new, good-paying job outside the home, or she could find other, better work to do at home.  
She did some major soul searching, and realized that she still loved writing and sharing information, and decided that starting a mom blog would be the best way to do just that.  
She poured herself into blogging out from September to December of 2016, and gradually narrowed her focus from "all things mom related" to specifically DIY projects and crafts. She began to research ways to monetize blogs, how to improve my blog, and how to expand her reach.  
And, while her traffic was growing, she still made almost nothing. Her best month, December, brought in $108.  
So she dug deeper. Were other blogs making more money than this? How long did it take them to get there? What was the potential here?  
In early 2017, she discovered Elite Blog Academy®. She had to put her tuition on a credit card because she was dead broke, but she was determined to make it work.  
And she did.  
One year after starting EBA®, Jennifer's blog is now consistently earning upwards of $20,000 a month. Her traffic has grown from 10,000 page views to more than 230,000 page views a month, and she has added nearly 30,000 subscribers to her email list. She has launched her own products, mastered affiliate marketing, and created a business she loves, one that she knows will continue to grow.  
Of her time at Elite Blog Academy®, Jennifer says:  
"I honestly had no idea it was possible to earn this much from a blog back when I started. But I think I was successful because I looked to others who were doing it successfully and followed their advice, even when I thought it was a bit weird or was outside of my comfort zone.  
I read every lesson in Elite Blog Academy® twice, watched every video carefully, and did EVERY assignment. I listened to those who had come before me, who were so willing to share. I just followed the framework. And it worked."
FROM BROKE TO BOOMING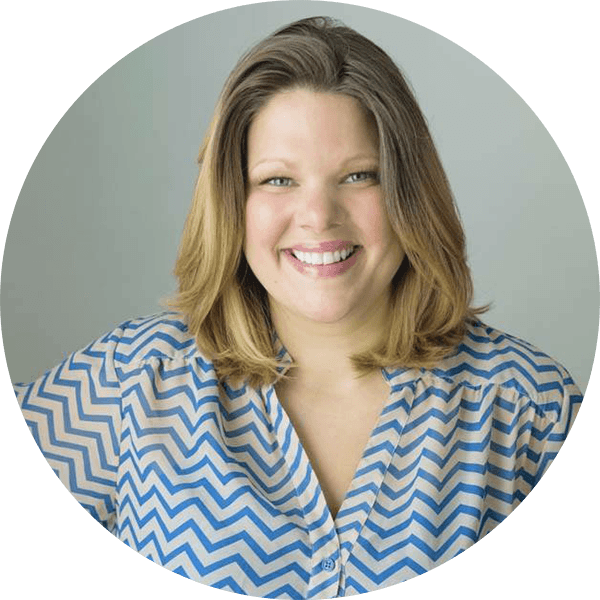 "EBA changed my life.  Even if you are living paycheck to paycheck, it's worth it."
Rosemarie Groner is a blogger at The Busy Budgeter who first registered for Elite Blog Academy® in the fall of 2014. At the time, she was a stay-at-home mom who spent her days running a small daycare from her home plus working two other part time jobs while she worked on her blog at night. She and her husband were desperately trying to pay off debt, pinching pennies everywhere they could, and she was literally running herself ragged.
When she found Elite Blog Academy®, she knew the comprehensive framework it provided was exactly what she needed to get on track, but it felt like a huge investment, one she wasn't even sure they could really afford, given their precarious financial situation. But, at her husband's encouragement, she resolved to take the class seriously and to do every single assignment in order, not moving ahead until each one was completed.
She started in phase one, with refining her message, and in the process, she determined with crystal clarity that her mission was to provide financial advice for people who were overwhelmed with life, and who struggle with time management.
From there she moved to step two and began growing her audience, and then, as her traffic started to take off, she was ready to transition into phase three and begin focusing on monetization.
And now, as she moves into phase four, building her business, she is equipped to refine and build upon this framework of success she has created for herself. She has a plan and she knows exactly what tasks to tackle every single day.
Speaking about the transformation she's made over the past two years, Rosemarie explains:
"I was making $18/month from my small blog in September 2014 when I joined Elite Blog Academy®. By following the framework, I drastically increased every month and am now making more than $30,000 a month from my blog, and I understand how to sustain that income.
More importantly, my life is completely different. Before Elite Blog Academy®, I was running a day care of 4 kids, had 2 additional side hustles, and worked on the blog at night. I was exhausted! Now I work 20 hours a week, have financial freedom and a thriving business. EBA® completely changed my life.
When it comes to enrolling in EBA®, the ONLY question that should be in your mind is 'am I committed to doing this?' Even if you are living paycheck to paycheck, it's worth it. When you see what's possible, it is such a small investment, and if you are committed to doing the work, you will see results."
FROM TEEN MOM TO CEO
"I signed up and immediately knew it was the best thing I had ever spent money on."
When she was in high school, Caroline Vencil had dreams of conquering the world by the time she was 25, including being the youngest-ever CEO of a Fortune 500 company.  
And then she got pregnant at age 18, and everything changed.  
Caroline and her husband struggled to make ends meet on his $17,000 a year salary, and she didn't just shove her career aspirations under the rug, she threw all those big dreams out the window and instead threw herself into being a mom and a wife, and to saving money wherever she could.  
But after three kids, she suddenly had a moment of revelation that this was not what she was meant for, and that there was something more she should be doing.  
Ultimately she realized that she had a story that was worth sharing. decided that starting a blog would be the perfect way to share all her tips and advice, as well as help her earn extra money from home.  
But as she soon found out, getting those people to show up wasn't quite as easy as she thought it would be. For months, she barely slept as she worked day and night to try to gain some traction—to grow her traffic and generate revenue—with very little to show for all the effort she was putting in.  
But then she discovered Elite Blog Academy®, and, as she puts it, "it was all over from there. I signed up and immediately knew it was the best thing I've ever spent money on."  
Within just 3 months of starting EBA®, Caroline was earning more than $1,000 a month, and one year later, she was earning more than $10,000 a month from her blog, a number that felt pretty insane, considering how little her family had lived on before.  
Speaking of her journey over the past two years, Caroline says this:  
"I had a story that people wanted to hear, I had something that was worth sharing, that was going to be helpful to people, I just never knew it. I was just over there wallowing in self-pity about 'oh, I'm just a mom'—but no! There was a reason I went through all of that, and so being able to have my blog and find my voice and share that with people—it gave me so much purpose and meaning. Now I'm a better mom and a better wife because I found something that makes me happy to my core.  
EBA® has changed everything, and it has taken me from hating my life as a mom to now being a business owner, and I just love every aspect of it.  
The highlight of my entire life was being able to send in my legal documents to incorporate my business and create an actual company from my blog the day before I turned 25 as the CEO of my company."
FROM STRESSED LAWYER TO LOVING LIFE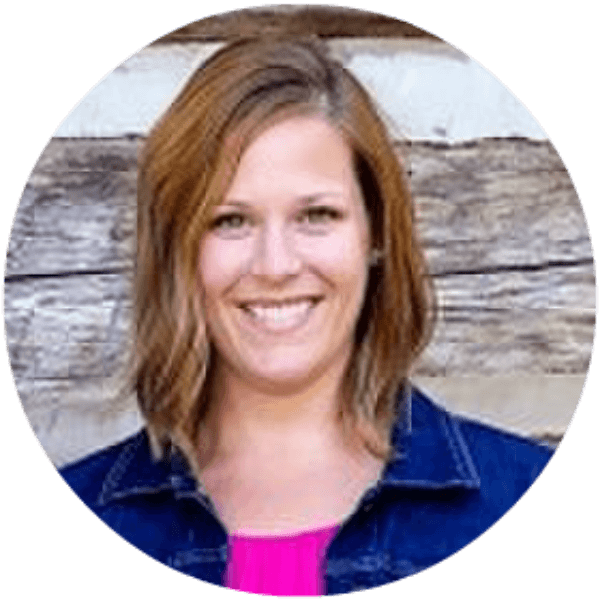 "EBA is not magic, but magical things happen when you do the work."
When Tasha started Elite Blog Academy® in 2014, she was a partner in her corporate law firm, where she defended medical professionals in big, multi-million dollar malpractice cases. She was also the mom to three-year old twin girls.To say she was busy and stressed out was an understatement!
She started her blog, Designer Trapped in a Lawyer's Body, as a creative outlet, but she just didn't feel like she had time to figure out all the ins and outs of blogging. She was interested in enrolling in EBA® because she thought it might be easier to let someone else do all the research and point her in the right direction, but she was worried about making such big investment into what was little more than a hobby at that point.
Of her time spent in EBA®, she says:
"I jumped into the course right away when I purchased it in September 2014. I immediately learned about creating awesome content, perfect pins and going back to optimize old content. Truly, I have never worked harder in my life, especially since I was still working full-time as a lawyer! 
Blogging is HARD WORK. Results do not come for free and Elite Blog Academy® is not magic. It will not do anything for you if you don't put the work in. But I put in the work in and within a year I had more than tripled my page views and was earning more than $10,000 a month through my blog.
On January 1, 2016, 16 months after starting Elite Blog Academy®, I gave up my partnership at my firm to blog full-time. I am now earning MORE than I was as a private practice attorney from my blog. My blog and income continue to grow and I don't plan to slow down any time soon. And more importantly, I couldn't be happier! As far as I am concerned, the sky is the limit!"
FROM DEBT TO TEACHING FINANCIAL FREEDOM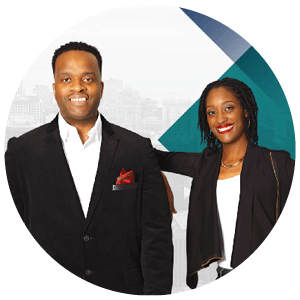 "Without a shadow of a doubt we needed Elite Blog Academy to get us there."
Talaat and Tai McNeely were high school sweethearts who were total opposites in how they handled their money. But in their first year of marriage, they were determined to change that and paid off $30,000 to become debt-free.  
They had just launched their brand, His and Her Money, to help other couples get on the same page financially and to experience the joys of financial freedom when they discovered Elite Blog Academy about three years ago. While Tai was nervous about investing in the course, Talaat told her, "we must invest in ourselves in order to reap a return."  
"When he said that, it brought comfort to me and I knew it was a sure thing for us to take the plunge," Tai says.  
She calls it the "best decision" they made.  
However, their plans to make their way through the course got stalled by the demands of managing a household with three children. In spite of only making it through the first unit of Elite Blog Academy, their blog made $6,000 in its first year.  
"To me, it was a sign," Tai says. She knew they could be more profitable if they put in the work.  
So they went back to square one and started the course over. Tai printed out worksheets and organized them in binders, highlighting and pouring over the material, piece by piece and step by step.  
Talaat says that as content creators, their mindset was on their message and getting it out into the world, but "that's only part of the equation." His favorite part of EBA is how Ruth breaks down the technical side to make it more understandable. "We were able to take the lessons and put the things into place because of the way Ruth broke everything down and made it into very achievable steps along the way."  
After getting halfway through the course, their hard work began to pay off.  
They made $30,000 in their second year, but the biggest benefit, they say, came in the way of media exposure. They began to get interviewed and featured in outlets like Entrepreneur magazine, Huffington Post, Fox News and more.  
"I will never forget that moment," Tai says. "That was a huge jump."  
In addition to their blog, the McNeelys, now known as "America's #1 Money Couple," have a book, podcast, and YouTube channel and are on track to hit 6-figures in revenue for the first time this year.  
"We just really started to grow, and it came at a fast rate for us," she says. "And we know without a shadow of a doubt we needed Elite Blog Academy to help us get there."
FROM CHASING PAGEVIEWS TO PROVIDING REAL VALUE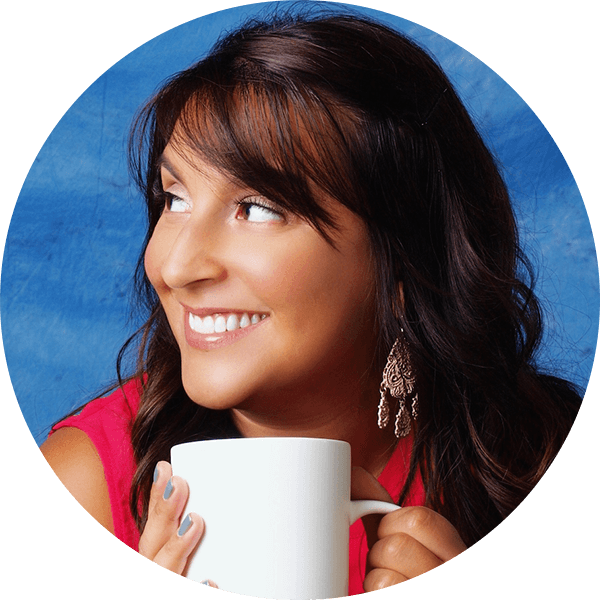 "Ruth helped me figure out how to deliver more value to my audience."
Saira Perl spent almost 3 years trying to turn her blog Mom Resource into a business all by herself. Without realizing it, she was spending too much time on activities that weren't benefiting her readers or her bottom line. In September 2015 she joined Elite Blog Academy® & everything changed. 
What EBA® means to Saira's family:
"I started blogging in 2013 when we were living in Paris. I was taking a break from corporate life to stay home with my baby & was experimenting with blogging as a way to make a living and work from home. 
For almost 3 years I followed other online "experts" without much focus or success. By the end of 2015 I felt burnt out and frustrated. I decided to take the leap and join EBA® as my final attempt to really find out whether blogging could be a career. If EBA® didn't deliver, I would quit blogging & return to work.
Well, I'm still blogging today because I saw immediate results with EBA®! It totally changed my focus – instead of obsessing over getting more & more readers, I starting diving deeper into topics my existing readers were already asking for… For me, that was Twitter. 
Ruth helped me figure out how to deliver more value to my audience. She gave me the strategy and confidence to write my own online course, Twitter Legend!
Before EBA®, $500/month sounded like a dream goal. Within 1 month of joining Elite Blog Academy® I made over $1,000/month, and now I consistently earn $1,000-$3,000/month. 
For my family, earning a real income online means I have the freedom to work around OUR schedule. With little kids at home, I love that I can still put my family first while pursuing my passions part-time, from home.
I will admit when I joined EBA® it felt like a HUGE financial investment – I barely earned anything from my blog and the EBA® price tag would require everything I made. 
Looking back now, EBA® was easily the BEST investment I ever made in myself, by blog & my career. This is a game-changer and I only wish I had taken it sooner to avoid all that wasted time, energy and frustration.
But I'm not done. EBA® is a massive course and I have taken my time going through each step. There is always more to improve on. 
For example, I wrote my course without understanding how complicated it could be to promote a course. I was THRILLED to read through Ruth's brand new EBA® Product Launch Playbook where she shares the exact checklists & email sequences she uses to promote everything from her planner to her book to EBA®. 
This is the kind of practical detail Ruth shares and if you are really looking to turn your blog into your business, EBA® has everything you need."
FROM HOBBY BLOGGER TO BLOGGING SUPERHERO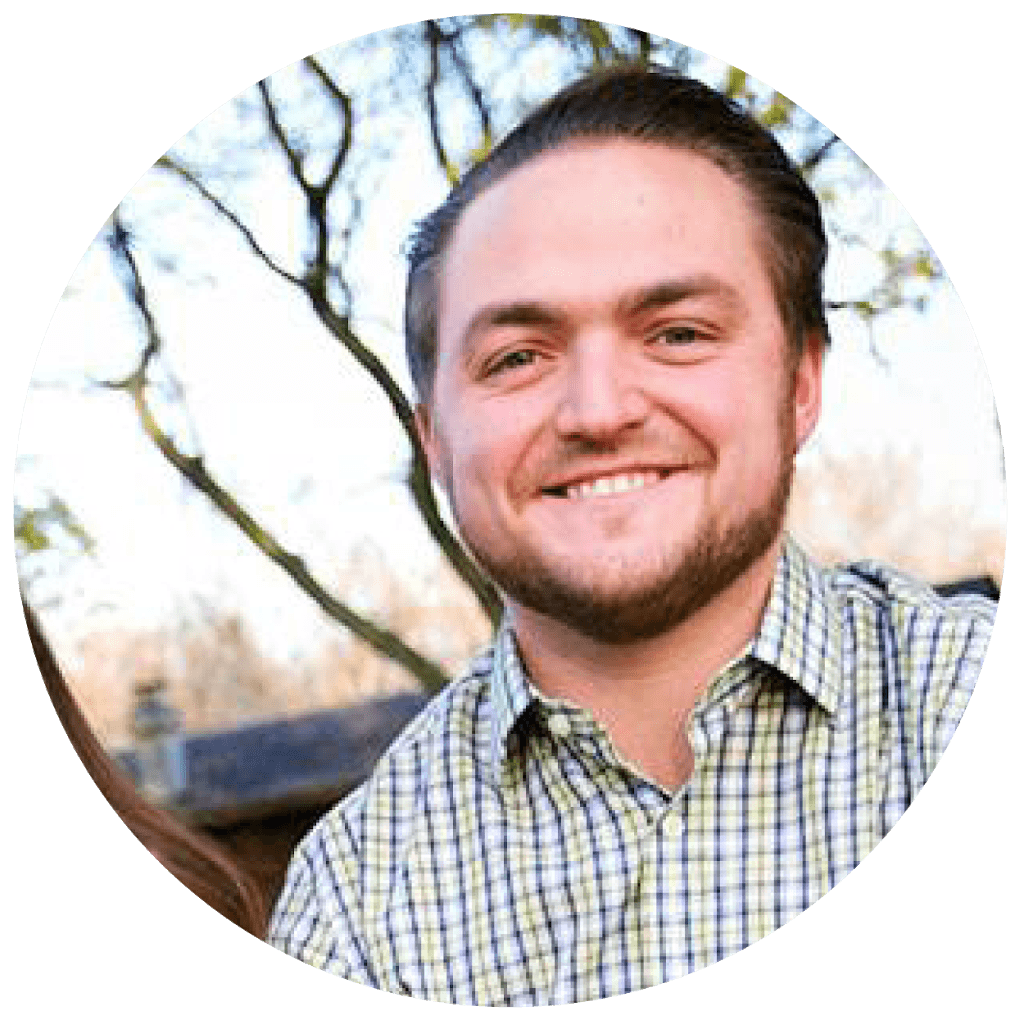 "Thanks to EBA®, I can spend my time doing the right things in the right order at the right time in order to continue moving my business forward."
In 2016, David and his wife Meg found themselves in the same situation as a lot of young couples—drowning in debt from student loans, and trying to figure out some way to pay them off so that they'd be ready to start a family.  
A music teacher by day, and a realtor on the nights and weekends, David was committed to doing whatever he could to get ahead.  
He started his blog, Finance Superhero, as a place to share the tips and tricks he was learning, and for him it was just supposed to be a fun hobby and creative outlet—one that might also be able to earn a little bit of money along the way.  
He spent the next few months trying to learn what he could about growing his traffic and monetizing, but for the most part, he felt like he was just spinning his wheels, and not making all that much progress.  
Nine months into this new hobby, David hit the wall. He was feeling particularly unfulfilled in his day job, and he was frustrated that his blog didn't seem to be the answer to everything he was searching for. He was ready to throw in the towel. 
And then, just as he was about to quit, he discovered Elite Blog Academy®.  
According to David, it was one of the best decisions he's ever made.  
He says, "Immediately after beginning Elite Blog Academy® I realized a number of things that were entirely wrong with the approach that I had been taking, and in just a few weeks' time, I totally revolutionized the way I was writing my content, marketing my content, and overall creating a long-term strategic plan to develop my blog into a business."  
By his third month of EBA®, his page views had increased dramatically, from 2,000 a month when he started to more than 50,000 page views a month, and he had his first 4-figure revenue month, which to David, felt like a huge breakthrough. He realized then that Elite Blog Academy® was the answer.  
One year after starting EBA®, his once-hobby blog is consistently earning several thousand dollars a month, and his traffic has continued to increase, despite the fact that he only has 2-3 hours a week to devote to blogging.  
Now when David looks to the future, he feels excitement instead of dread. He and his wife are now debt free, and expecting their first child. Best of all, he has a solid plan in place to escape the hustle and create the business of his dreams.
FROM AIMLESS HOBBY TO A FUN BUSINESS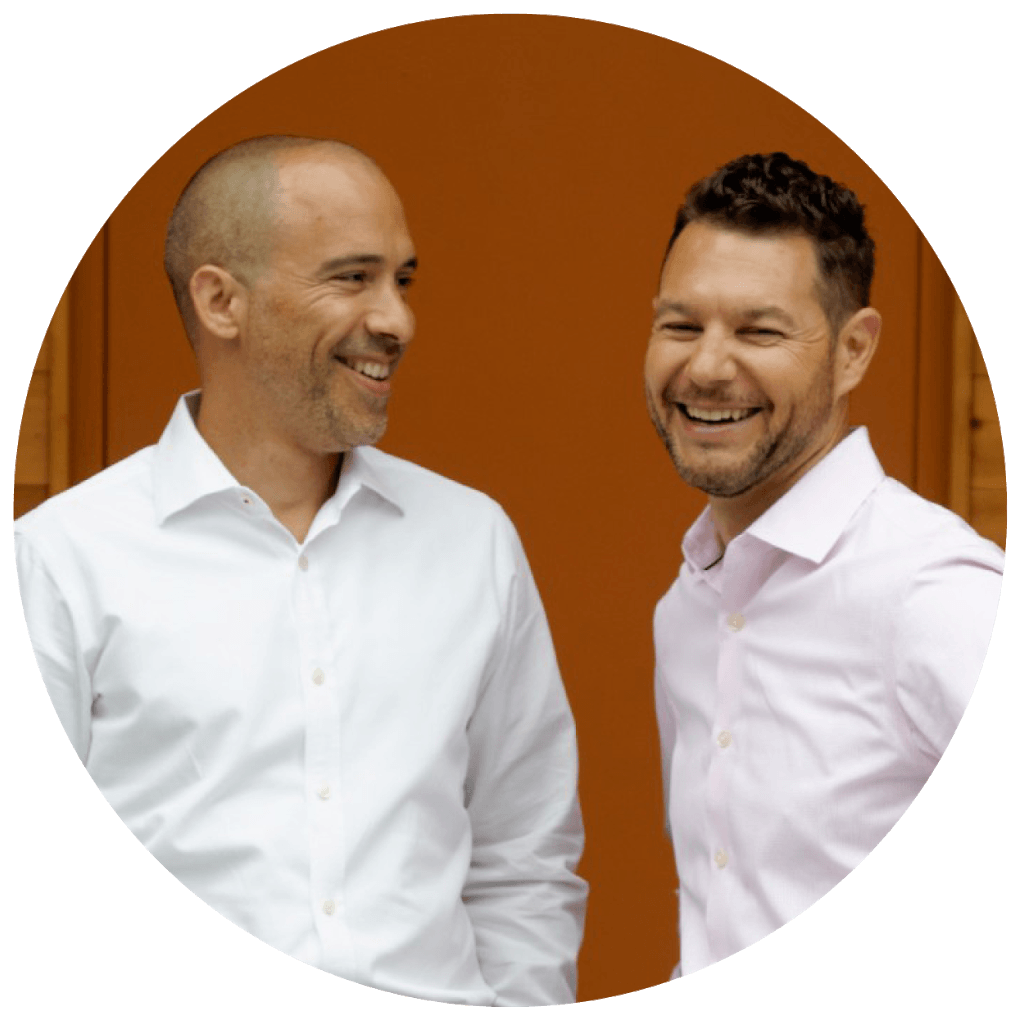 "You'll be surprised at the results you make in just a couple of months."
When David Auten and John Schneider started their blog in 2012, their goal was to not have to work for anyone else so they could spend more time together. But they felt their writing wasn't that good and they didn't exactly know what their voice was. They knew they wanted to help the LGBT community but thought of their blog as a fun hobby that they hoped would eventually bring in income. 
Going through EBA® helped them look at their blog as a business. They got crystal clear on who they were writing to, and the traffic and income followed. Their list grew 9x, their traffic doubled, and they're now the number one personal finance blog and podcast for the LGBT community, and they're having a blast while doing it.
FROM NO BIG DEAL TO BOOK DEAL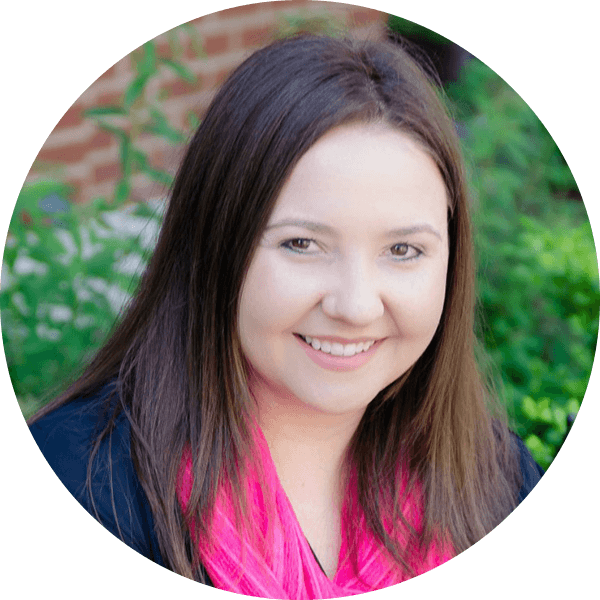 "EBA® paved the way for me to build a platform, get a book deal, make a full time income and even allowed for my husband to quit his full time job!"
Of her time in Elite Blog Academy®, Kim Anderson, blogger at Thrifty Little Mom says:
"When I started learning about blogging from Ruth a fews years back I could have never anticipated how EBA® & blogging would change my life and my family. When I started, I was just a stay at home mom searching for more in my life. Fast forward 4 years and I now run a successful blog, I'm a published author and I make enough income that my husband was able to quit his terrible commute and his day job to work on his own dreams at home."
FROM STUCK TO SUPERSTAR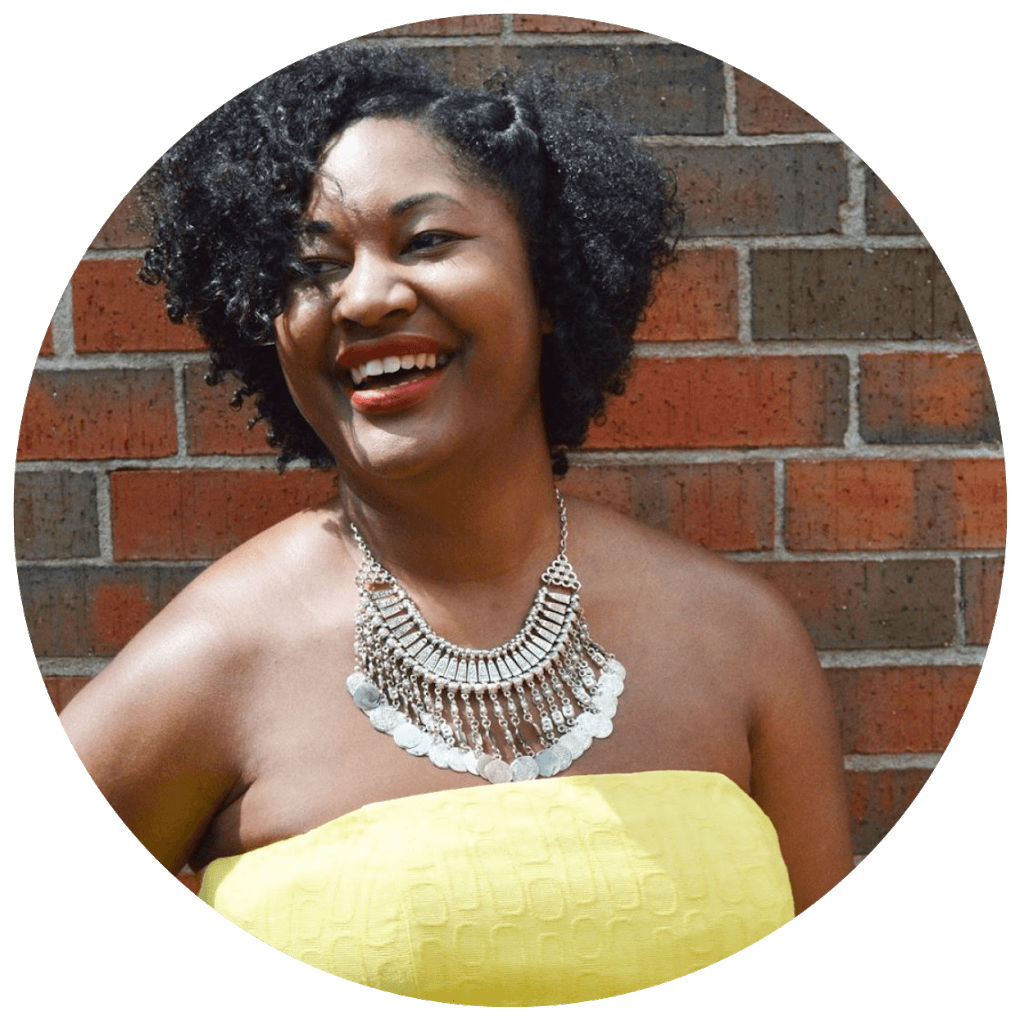 "Elite Blog Academy has pushed me into a place of knowing where to go."
Jasmine Watts founded her blog, Miss Millennia Magazine in 2011 for women transitioning from college to adulthood, a topic that spoke directly to her own experience, and to where her friends were at in life. She began building an audience and generating a little revenue, even as she still worked full-time at her day job.  
But after several years of working on this side-hustle, Jasmine realized that she had plateaued. Her traffic and revenue weren't growing, and she knew she had to be missing something. She just didn't know how to get where she wanted to be.  
She enrolled in Elite Blog Academy® in 2017, and immediately she realized that what she had been missing most of all was a clear, straightforward plan to follow.  
She says "Elite Blog Academy® has pushed me into a place of knowing where to go. I now feel like I have so many blog mentors & I know who to go to when I have questions about something specific, and I know where I am headed. It's been not only inspiring to see what is possible, but super practical to understand exactly what to do to get there."  
One year after starting Elite Blog Academy®, Jasmine has made back her investment many, many times over. Her traffic has grown exponentially, to more than 150,000 page views per month, and her income has increased dramatically as well.  
But the thing she is most excited about is being able to truly connect with her audience in a more authentic and meaningful way than ever before. EBA® has taught her how to understand her audience, and how to create content that resonates.  
When we asked her thoughts on what kind of blogger would most benefit from EBA®, Jasmine said, "honestly, I think there is something in EBA® for everyone. I was blogging for 6 years before I started EBA®, and I went through every single module and got something from all of them, even the ones where I thought I knew a lot about that specific topic. It is a great guide for anyone who wants to go from being just a blogger to having a blogging business."
FROM UNFOCUSED TO COMPLETE FREEDOM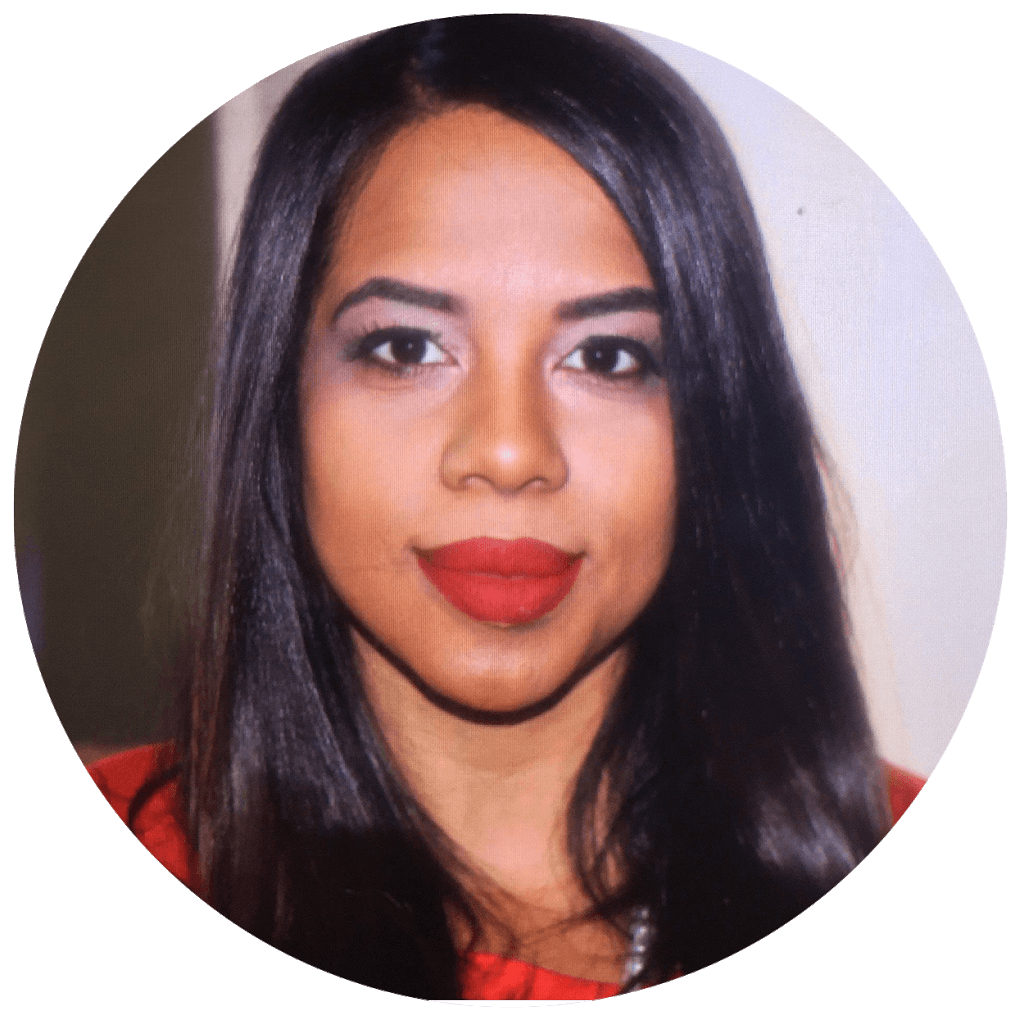 "I will never have to go back to a corporate job."
Aja McClanahan was on the beach in the Caribbean when she signed up for EBA®. Her thinking was if she could get serious about generating income, the life she dreamed of – traveling, homeschooling and being a full-time blogger – could be hers.
Up to this point, she had been blogging at Principles of Increase but she admittedly lacked focus. Describing her approach as "punching in the dark," she felt unorganized as she attempted to work on everything at once. She was busy but not productive.
EBA® gave her the focused framework to take exactly the right steps in the right order. Within eight months of starting EBA®, she was earning approximately $2000 a month. Now that she's finished the course, she proudly calls herself a full-time blogger and internet entrepreneur – and she's helping others get out of debt, increase income and build wealth. Oh, and she's able to pursue her dream of homeschool and traveling now that she enjoys the flexibility of working from anywhere.
Of her time spent in EBA®, she says:
"It took me about 8-9 months to finish, but once I was done, things began to fall into place and my income started to reflect the new skills I gained from Elite Blog Academy®.
I have to warn you: blogging is not easy! Yet, it is incredibly rewarding. As I write this, I am gearing up for a 4th trip to Cuba and am planning to take my kids to Disney World in September. Before this, we went to California for six weeks, spent almost 3 weeks in the Dominican Republic and a few days in San Diego. If I didn't have the flexible schedule that blogging provides, I could not do any of this!"
FROM BLOG READER TO MONEY MAKER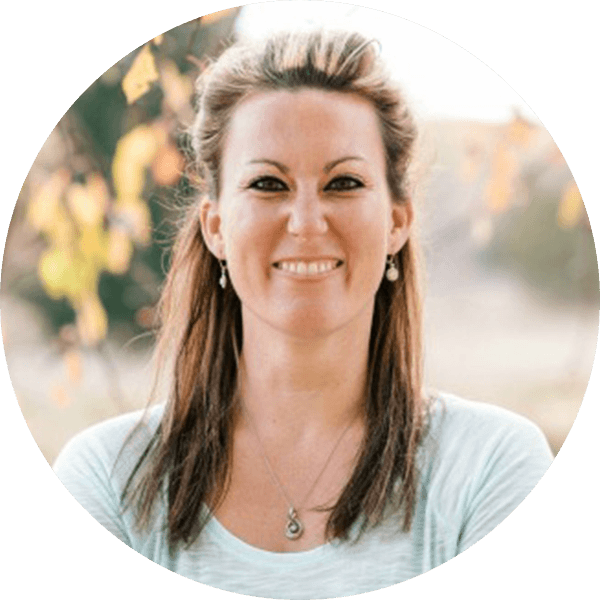 "Basically Ruth's the real deal! And so is EBA!"
Gina Horkey is a blogger and business owner at The Horkey Handbook. Here's what she has to say about EBA®:
"Back in December, 2014 when I initially launched 30 Days or Less to Freelance Writing Success, my (now) friend Ruth Soukup was also launching her very first course, Elite Blog Academy®. My business has grown quite a bit over the last 2+ years and enrolling in her course (and taking my blog seriously) is one of the reasons why.
Let me show you…
My December, 2014 Stats (12/10/14)
Monthly Pageviews: 3,010
Monthly Unique Visitors: 739
Email Subscribers: 64
Facebook Page Likes: 196
Twitter Followers: 348
Pinterest Followers: 55
More Current Stats (2/1/17)
Monthly Pageviews: 50,723
Monthly Unique Visitors: 25,253
Email Subscribers: 14,747
Facebook Page Likes: 1,392
Twitter Followers: 3,425
Pinterest Followers: 3.5k
I may not have the biggest numbers traffic-wise, but like EBA® will teach you, they're just vanity metrics anyhow. What's important is that I'm making a full-time living from my website. And I have my own team now that I'm responsible for supporting too!
I started following Ruth way back when online business wasn't even on my radar. Back when I was just reading and writing blogs for fun. 😉 So it was a no-brainer to sign up for EBA® 1.0 when it came out, even if it felt like a big business expense at the time (spoiler alert: it paid off!). What I love about Ruth and her team though is how important putting out valuable and actionable content is.
That's why I'm going to take EBA® 3.0 again when it's available. Because I know I'll learn something new that will help me to take Horkey HandBook to the next level. (And it doesn't hurt that I get free access to the updated material either!)
In addition to Ruth being my online guru, she's also someone that I've gotten to meet and hang out with in person. Basically, Ruth's the real deal. And so is EBA®!"
FROM TRIPLE STRUGGLE TO TRIPLE PAGEVIEWS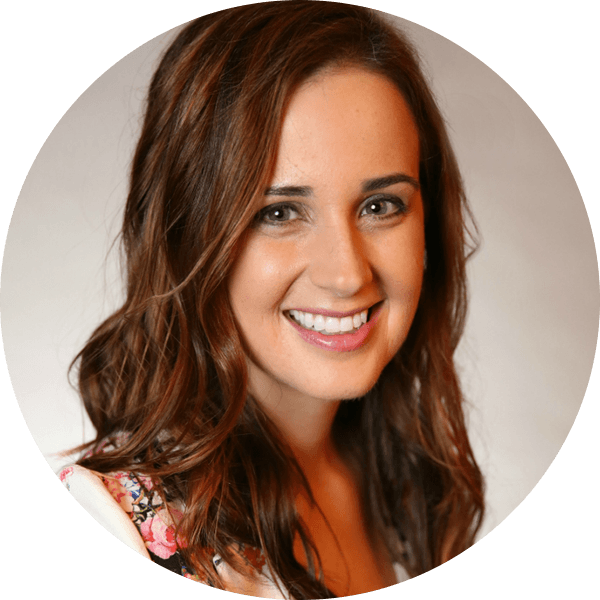 "I learned that running a profitable blog isn't magic."
JoAnn Crohn is a full-time blogger at No Guilt Mom who has been featured on The Today Show, among other accomplishments. About her time in EBA®, she says:
"Like many beginning bloggers, I had no clue how to run a successful business. It was February of 2015, and I had decided to take another year off teaching. I told everyone it was to spend more time with my one-year-old son, but secretly I also wanted to make blogging my career. I started Whimsicle a year prior and thought, "I should be making more money by now." 
I read article after article, trying to glean some major secret about blogging. I felt like a failure. It seemed as if all these other bloggers had huge audiences and money pouring in. However, nothing I tried worked. To top it off, I felt burnt out and really down on myself. 
When I found EBA®, I immediately enrolled for the waiting list. I knew that Ruth had an extremely successful business and I wanted that! I needed someone to show me how to do this. 
I learned that running a profitable blog isn't magic – rather it's consistent practices that build the foundation of a strong business. EBA® taught me how to create eye-catching pins for Pinterest, develop a strong structure, write posts that engaged my audience and how to plan for future growth.
Now, I no longer search for that magic ingredient to overnight success. After the first month of applying EBA® practices, my blog Whimsicle nearly tripled in pageviews. Two years later, I'm still growing! I attribute that to the solid foundation that Elite Blog Academy® helped me establish. Without it, I'm positive that my blog would still be a hobby and I would be back in the classroom." 
FROM SCATTERED TO SWEET SPOT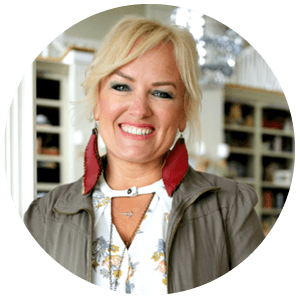 "Ruth helped me make the mindset shift to understand that earning money from my blog is not selling out."
Edie Wadsworth is well-known for her fun and eclectic style. She originally started her blog, Life in Grace, in 2008 as a place to share her thoughts and document her life. For Edie, blogging was just a fun hobby, not something she ever intended to do "for real."  
But after blogging for six years about all the different things she was interested in, she realized that she might be just a wee bit scattered in her approach. Around this time, she also realized that she might be selling herself short by not treating her blog as a business, especially since she had amassed quite a loyal following!  
She enrolled in Elite Blog Academy® in 2014 as a way to get more focus and clarity in her blogging and take a more business-minded approach to her blog. She was able to hone in on exactly who she was talking to, and how to better serve her audience, and began creating products that spoke directly to her avatar.  
As a former physician, Edie also realized that her true passion was in helping people discover health and wellness through essential oils, and she began using her blog platform to grow her Young Living business, where she has achieved the rank of Diamond, and now earns a healthy 6-figure income from her blog and oil business.
FROM FRUSTRATED SOLOPRENEUR TO PASSIONATE BLOGGER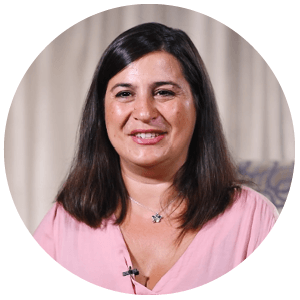 "Elite Blog Academy® is not a course… it's like a coaching guide."
When Alicia started Elite Blog Academy® in 2017, she had been a freelance translator for over 10 years. She was itching to branch out and do something new with her business, but she had too many ideas and not enough direction. All she knew is she had a deep desire to create.
Blogging was never in her plans, but EBA® gave her the path she was missing. She decided to launch a blog called Born to Freelance to help other women start a freelance business. About blogging, she says: "It has everything which someone like me needs: It's challenging, highly dynamic, never-ever-boring and – most importantly – it requires planning, strategic thinking AND continuous learning. Now I can't figure out how I haven't started earlier!"
She was interested in enrolling in EBA® because she wanted to "do it right" from the very beginning. She says no one can tell she just started her blog, because it looks so professional, and now she's enjoying getting emails from women whom her blog is helping.
Of her time spent in EBA®, she says:
"It was a bit expensive, and I don't even know how I got to their site, but I was convinced from the very first moment. Looking back, it was so comprehensive and intensive, that you'd think it was overwhelming. But it wasn't! And that's EBA®'s magic – you get this awfully huge information in little bites, step by step."
FROM OVERWHELM TO DREAMS THAT COME TRUE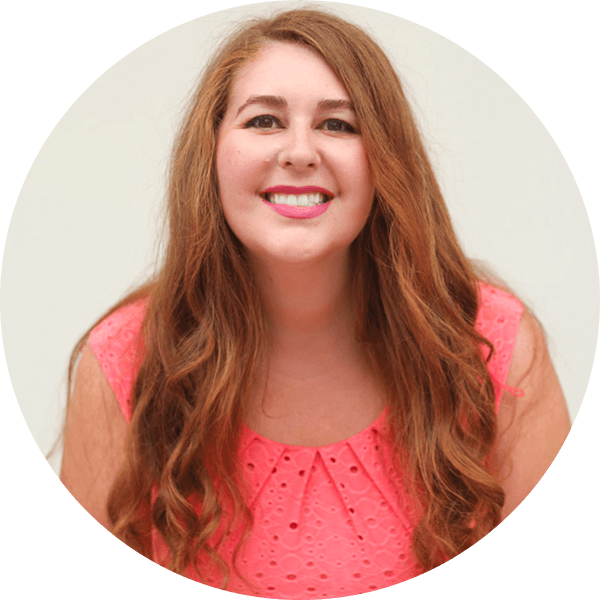 "Within 6 months of starting the class, my blog growth tripled."
Of her time at Elite Blog Academy®, Tania Griffis, blogger at Run to Radiance says:
Building a successful business can feel overwhelming, especially as a creative who isn't naturally business savvy. I had been blogging for 3 years with very little growth, and getting to the point of frustration where I was ready to quit. I saw a friend post about Elite Blog Academy®, and decided to give it a shot. 
I faithfully went through the class—it took me about 6 months because I implemented every single step. Within that time frame, my blog traffic tripled! With Elite Blog Academy® I got more growth in 6 months than I did in 3 years, by far. 
It wasn't just my traffic that grew, though. My eyes were really opened to the possibilities of what I could do with my business. Ruth is an excellent teacher—she's great at breaking down big-picture items into small digestible bites. Her upbeat personality and encouraging tone helped me push through the more challenging lessons.
A year after completing Elite Blog Academy® and faithfully implementing everything Ruth taught, I was able to finally make my dream happen—I quit my corporate job and became a full time blogger! 
My husband and I celebrated the start of my new fulltime career by taking our dream vacation—a month in Europe. I would have never been able to do this without Elite Blog Academy®. 
Currently, my days are filled with creating projects, photography and writing. Beyond all of that though, my thinking has shifted to how I can build my brand and grow my business. I've learned that my blog isn't my business, but that it's a part of my business. I'm learning something new every day and can truly say I love my life. 
If you're on the fence about Elite Blog Academy®, I really encourage you to go for it! If you are at the breaking point like I was, you literally have nothing to lose…but everything to gain!"
FROM CONFUSED GRAD TO PURPOSE-FILLED MILLENNIAL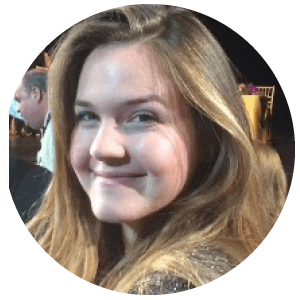 "It is an all encompassing course. It will take you from the most beginner to the most advanced."
Soon after Adrienne Luedeking graduated college, she found herself disillusioned with her major and the job prospects it led her to. She realized she had lacked clarity in college and been on the wrong path. Struggling to find herself and navigate the newfound challenges of adulthood, she took a risk and started her own business from home as a side hustle.  
She discovered EBA® around the same time. She realized blogging was the next thing for her, and she dove in deep. The course helped her grow her blog, Fruitfully Alive, into a stable source of income that has allowed her to go back to school — this time for her passion of entrepreneurship — and help other millennials who are where she was three years ago.  
About finding her transformation through blogging, she says:  
"EBA® changed my life. I got through that period of my life of not being clear and not knowing what to do next. To be able to look back now and help people who are in that place and give them the lessons I learned myself and have them come back and say, 'You got me through it,' is the most powerful feeling. It has given me drive and purpose. To know the work I'm doing is actually meaningful is so important for me." 
FROM OVERWHELMED MOM TO INSPIRED AUTHOR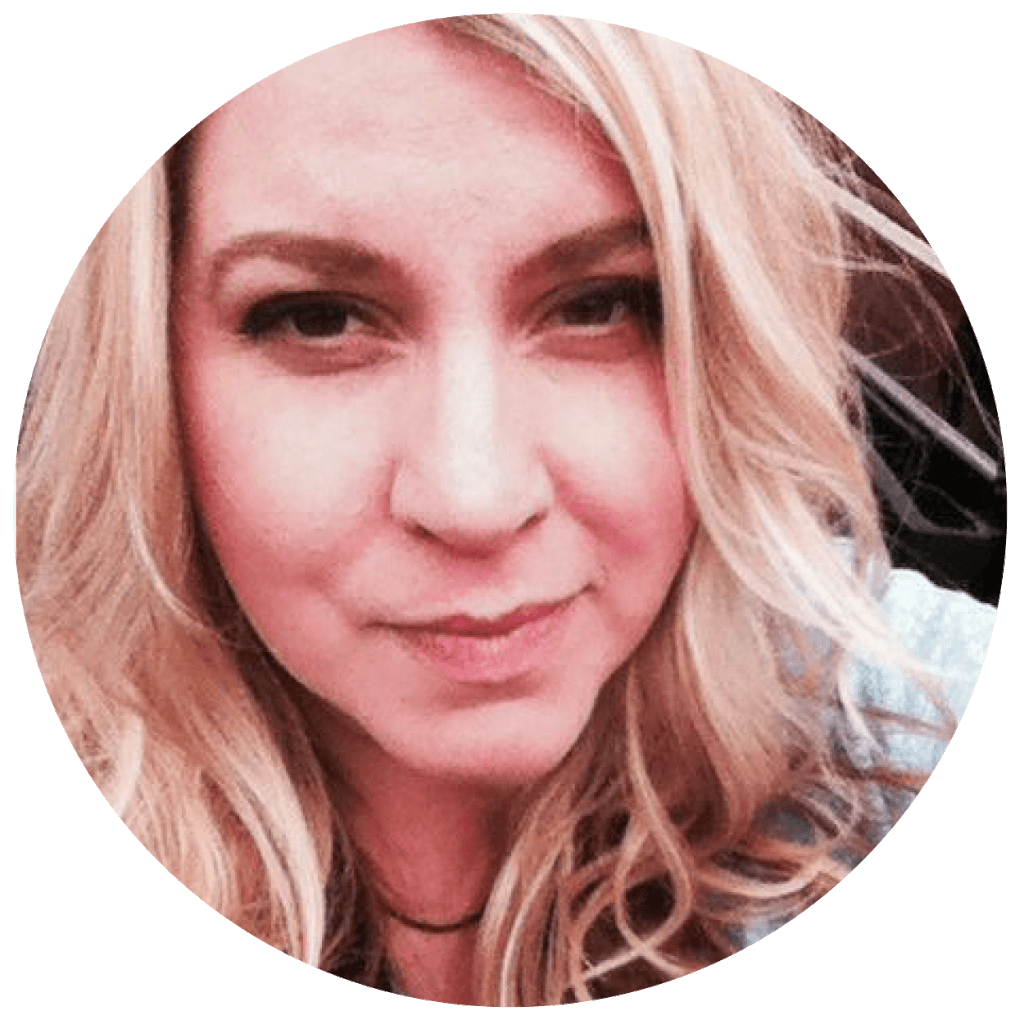 "It helpled me believe in myself."
In the process of raising five children and moving several times, Amylia Coover lost a bit of herself. Through the outlet of blogging, she rediscovered a dream she had from childhood: to be a writer. EBA® gave her a roadmap to go after her dream, and by taking that first step of starting a blog called Quite Contemporary, she began to gain confidence. Now, she's writing her lifestyle blog posts as well as her first book. And most importantly, she feels empowered to spread inspiration and help motivate others to succeed.
About joining EBA® in 2017, she says:
"Time is valuable, and I want to make sure I'm spending my time correctly. When I heard about EBA® last year, I missed the sign up because I didn't have the money together to do it. So I always regretted that. I was able to earn enough revenue on my own through my website to pay for it, so that's kind of exciting. Since I've earned revenue, I've learned that really the the sky's the limit – for everyone, for you for me. It's not all about income because I'd want to do this even if I wasn't making anything. I think that's where the pure joy comes in; I just felt a burning desire to share my talents with the world around me. I love to teach people how to do things."  
FROM TIMID DREAMER TO DETERMINED DOER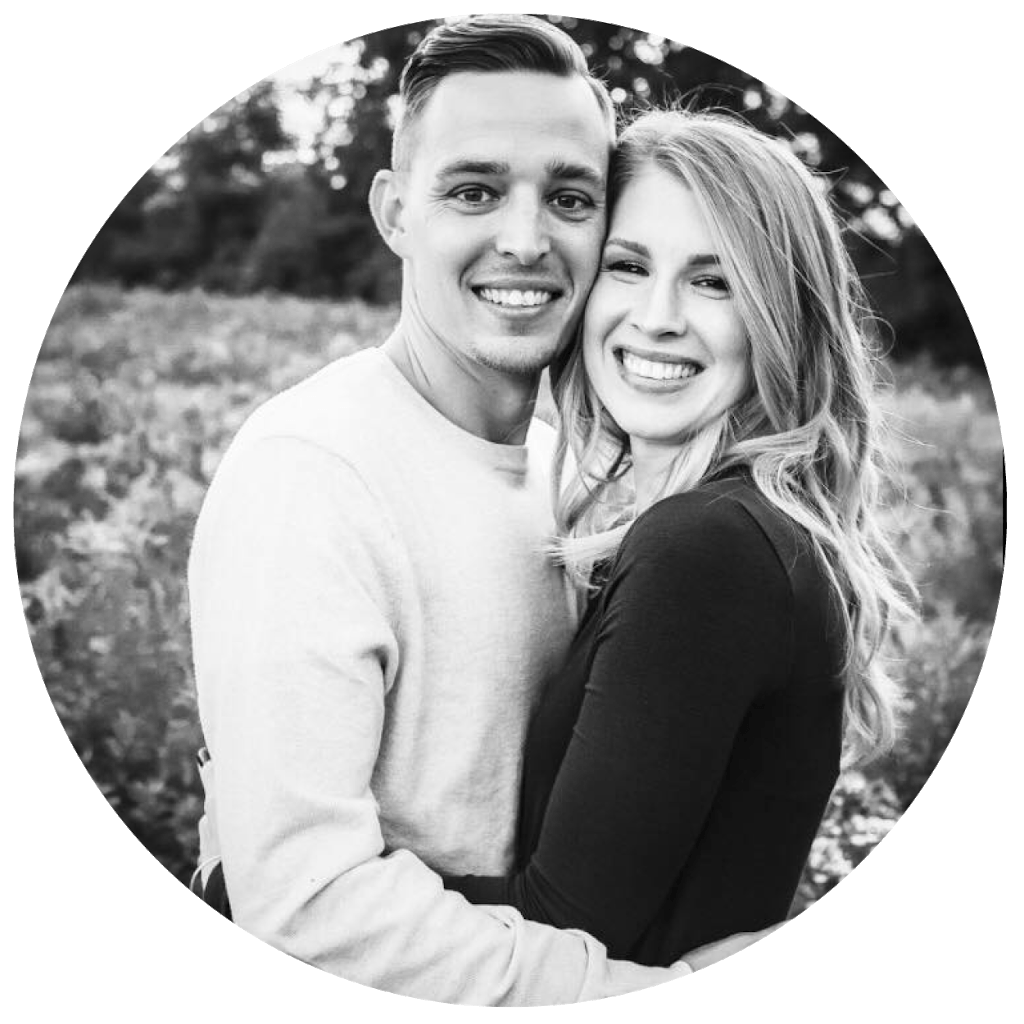 "Get education from those who have gone before you and have proven that what they've done works."
Living in the Midwest and raising a family, Mary Smith knows what it feels like to be overwhelmed and a bit beaten down by the daily grind.
After thinking about blogging for two years, she realized it was on her heart for a reason (even if that reason wasn't apparent) and Coffee + Moxie was born. Soon after, she discovered Elite Blog Academy® and knew if she was going to make a real go of it, she would need to learn from someone who had experienced success and could help her as well.
This once timid dreamer is now heading up an online community of mothers walking through their struggles together and facing them head on.
About finding her passion for blogging and goal-setting, she says:
"Even though running a blog takes a lot of work, I have fallen in love with it! It has been an amazing creative outlet for me to share my ideas and help others."
FROM UNSURE TO THE PURSUIT OF AWESOME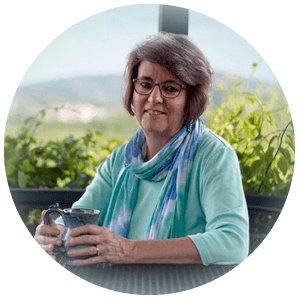 "It's worth the investment to be able to take that step to pursue your dream."
Trish Townsend wanted to help build up and encourage other women through her blog, Hope Dwellers. She just wasn't sure she had what it takes. Taking her cues from Ruth's teaching, she learned that the world doesn't need another blog. It needs awesomeness. That stuck with her, and Trish pursued her dream of raising up a community of women who see themselves the way God sees them and empowering them to reach their own potential. "You can do it scared," she says. "You can have that hope that your dreams can come true."
About launching her blog with the help of EBA®, she says:
"Buying the course gave me the momentum and the impetus to start the blog. [It] helped me to be able to get into the mind of my reader and really understand who she is and what she needs. The whole process of learning methods for developing my writing and my content really helped me to hone that message so i wouldn't be rambling in every direction. EBA® has given me the opportunity to set into place a way of helping others."
FROM RUNNING RAGGED TO RUNNING SMOOTH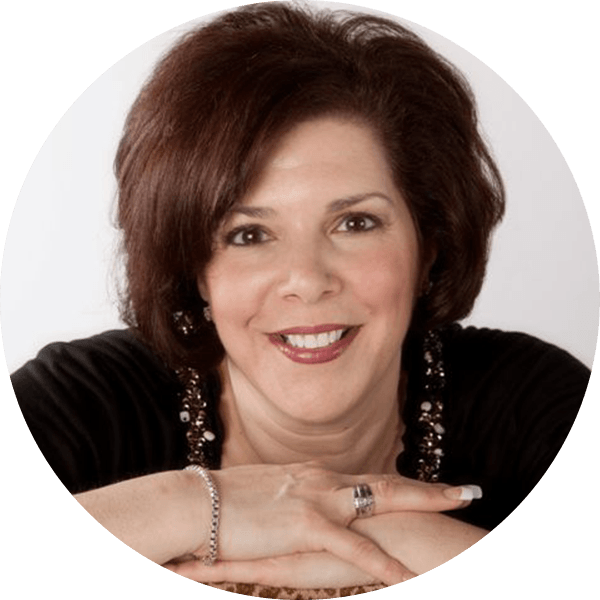 "I was in a hole and couldn't find my way out. EBA® was like the ladder I needed to climb my way to the top so I could reach new heights with my blog."
Maureen Campaiola is a blogger at A Debt Free Mess Free Life who enrolled in EBA® in 2014. At the time, she was running a family residential and commercial cleaning business, running her coaching practice and was a full-time caregiver for her sick mother. She was running herself ragged trying to keep up with all demands and desperately wanted to find a better way. She was looking for an end game to the cleaning business, and blogging seemed like a great strategy to make that happen.  
When she started blogging her goals included finding her tribe of loyal readers, driving traffic, email marketing, and monetization strategies. She readily admits her biggest problem – she had no clue what she was doing and needed a step by step plan to help her navigate the waters. She recalls writing blogs posts, posting them on social media and then waiting for "something to happen." Of course, nothing did, and her frustration level grew in direct proportion to her regular failures. As a 54 -year old single woman, she thought – "if this doesn't work, what is my alternative?"  
Then she stumbled across EBA®. After reading the information about what was included in the course, she signed up immediately anxious to get started on the modules and how to make her blog successful.  
How signing up for EBA® impacted Maureen's blog:  
"EBA® gave me the foundation to accomplish my goals by providing me the resources, tools, and strategies to implement my plan and move my business forward.  
I took the time to go through each and every module and applied what I was learning step by step. Anytime I got confused or felt like I needed a refresher, I would head back to the modules and fine tune what I was doing. Each and every time I did, I saw a direct, positive impact on my business. Soon I was starting to see more and more traffic and my income was getting bigger and bigger.  
The course requires you to work diligently – not just skim the surface. Blogging is hard work, and it's not always easy to put all the pieces together and create something people value and want to support. But because of EBA®, I can say that I learned what it requires to take a blog from mediocre to phenomenal."
FROM BROKE & BURNED OUT TO FARMWIFE ON FIRE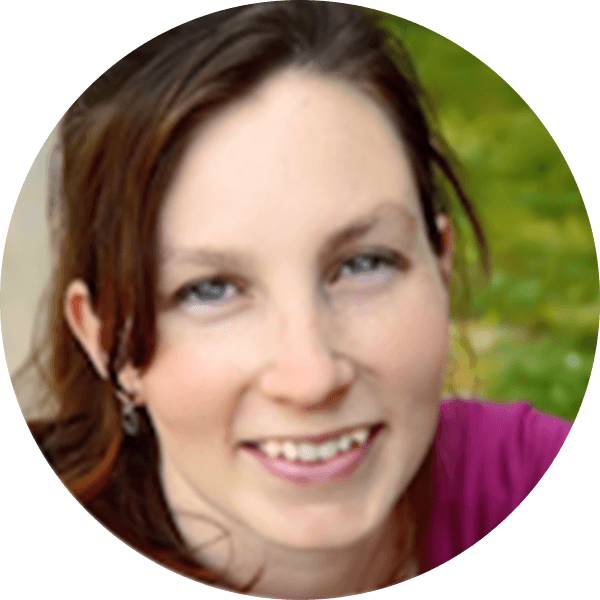 "If you do the work, it will work for you."
Elise Draper is a blogger at The Frugal Farmwife. Here's what she has to say about her time in EBA®:
"In 2014, I was a blogger, working my tail off on all the wrong things. I made enough money from my blog to pay the internet bill, and that was about it. I was totally burned out, and EBA® was my one last shot at trying to make it work. 
Starting EBA® breathed new life into my blogging efforts as I started implementing each and every step – completing each unit before moving on to the next one. Immediately, I started seeing an uptick in traffic to my blog, but nothing major. 
And then it happened. I got to unit five, and with the solid foundation laid in all the previous units, my blog stats skyrocketed. Within a month, my income just from add revenue increased 6x, the month after that, it doubled again. And that was just unit five. As I continued with the EBA® curriculum, my income continued to rise. I learned how to focus on effective strategies, listen to my readers needs, and bring value to my readership.
And today? My little blog pays for each and every one of my family's expenses – all while staying home with my kids.
If you know my family's story, you know that we hit rock bottom and couldn't even afford to run the air conditioner in our rent-free house during the southern summer months. We didn't even have internet at our own house when I started Elite Blog Academy® – I walked up to my parents house to watch the course videos! With no jobs in our area, my husband traveled to another state to work for a friend. In fact, I sold the beloved trophy saddle I'd been holding on to til the day we had enough money that I could again start riding horses, just to pay the fee. 
It's safe to say that Elite Blog Academ®y has changed, not just my life, but the lives of my whole family. It was a risk that paid for itself in the first month. It allowed my husband to quit that taxing job, and start his own in-home business. 
It was – and is – work. But It's allowed us to travel the world – not something we even dared dream about in 2014. " 
FROM NEWBIE TO BREADWINNER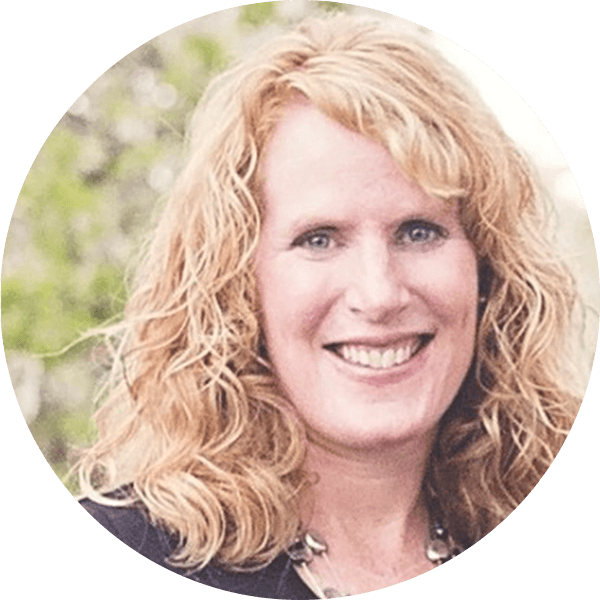 "I honestly think this would have been too scary to me to try had I not had the overall plan and steps that EBA® provides."
Jennifer Roskamp started her blog, The Intentional Mom, in 2015 because, as a busy homeschooling mom of 7 kids (soon to be 8), she wanted a creative outlet, and she also liked the idea of possibly being able to earn a little extra money on the side to supplement her family's income.
She had no idea that less than a year later, she would find herself in a position of being the primary breadwinner when her husband unexpectedly left his job in order to go back to school full time.
At first she was scared, but then she realized that Elite Blog Academy® had already given her all the tools she needed to support her family—she just needed to put them into action. She continued growing her audience, developed a loyal following on Periscope, and began creating the books and products that she knew her audience was looking for.
Of her experience with EBA®, Jennifer says:
"I started EBA® within a few months of beginning to blog because I wanted to start off on the right foot. I had no idea that only a few months later, I would need to use my blog to support my family. But I wasn't scared because I had a plan to follow — step-by-step — instead of aimlessly wandering, and it gave me the confidence I needed to keep moving forward.
I learned how to grow my audience, build a brand, market myself, create products, start earning money, and fulfill my business goals, and I was able to revisit the steps any time I needed to.
Every day I ask myself what I can do to build my business, and then I just throw spaghetti at the wall to see what sticks. When I figure that out, I alter it slightly and then do it again. I honestly think this would have been too scary to me to try had I not had the overall plan and steps that EBA® provides.
If you are wanting to start a blog and are looking to earn any kind of income from it, the money you invest in this course will more than pay for the course many times over. It's just a matter of taking the leap!"
FROM FEELING STUCK TO MAKING AN IMPACT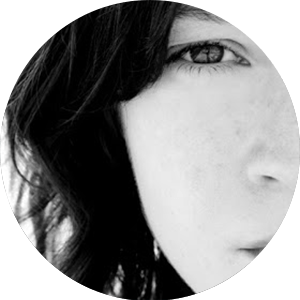 "I've taken several blogging courses and EBA® remains my number one pick."
Arabah Joy is the blogger behind ArabahJoy.com. She signed up for Elite Blog Academy® in 2014 without even knowing for sure what she wanted to accomplish, but just knowing that she was looking for a little guidance along the way. 
About her experience with EBA®, Arabah says: 
"I began blogging as a ministry in 2010. I knew that I had great content but did not know how to gain traction, or what to focus on and when. I needed a plan — a step-by-step process I could implement — from someone who knew what to do. I enrolled in EBA® and doing so was a game-changer for me! 
The course presents assignments in an effective format and Ruth mentored me through the process, providing everything I needed to get the results I was looking for. In the first 10 months, my monthly page views increased from 10,000 to 150,000, which was amazing, but more importantly, I began receiving daily emails from people who are impacted by my message, which was my ultimate goal for blogging. 
I do not have ads or do sponsored posts, which means I rely on affiliate programs and my own products to monetize my site. Through EBA®, I was inspired to launch my first online course and not only earned $3,900 during that first launch, but also gained the confidence that I will be successful going forward" 
These days, Arabah not only inspires thousands of women on a daily basis, but earns a healthy full-time living through her blog, which in turn has made her ministry even stronger. She can afford to spend the time making a difference in people's lives because that time is also helping to support her family. 
FROM COACHING OTHERS TO GETTING COACHED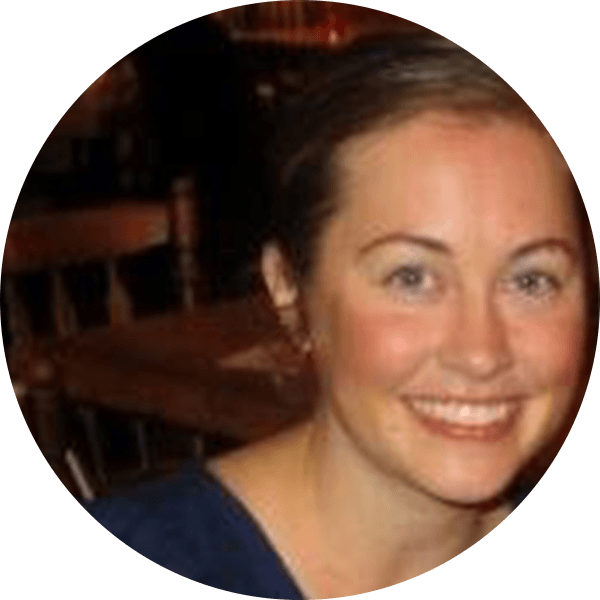 "Ruth was as authentic in her business as her blog."
When my husband and I first got married, Jeremie was a professional soccer player. The plan was to play soccer as long as possible & then start a business. He experienced over 17 countries as a pro soccer player but once we found out we were expecting our oldest daughter, he changed overnight. He didn't want the nomad lifestyle any longer.
We were both working for Stanford University at the time we found out we were expecting. He was in his off-season, coaching summer camps, & just realized how much he disliked coaching. He liked seeing players improve quickly & did not enjoy the coordination of events or the politics of coaching. He came up with an idea for how to equal his pro salary & Global Futbol Training was born.
At the time, I was working full time as a pediatric nurse, I was Clinical Coordinator of a program called Extra Corporeal Life Support (ECLS) for a children's cardiac ICU, was adjunct teaching & guest lecturing while finishing my doctorate. I was also responsible for Jeremie's website creation, development, management, etc. Plus – I had my own company on the side to run. I was so stressed!
We faced our own crisis moment with my health. The choice was clear that I needed to have time off, to raise our children, be a wife, and just be me but the transition to one income was hard! I found Ruth's voice to be a clear guide during that time of transition, learning how to live well on less. But she kept mentioning this blogging academy.
I had urged Jeremie to start blogging just to give us more family time. We found that as parents' children would enter a new age category, they would have the same questions as those who were 3 years ahead of them. Blogging was a way to say, "Here is your answer + so much more!"
I talked to Jeremie about signing up for EBA®. I think I was the second class. #mindblown The course was amazing because Ruth was as authentic in business as her blog. EVERYTHING about blogging was covered – & then some.
Jeremie is a former pro who has not only produced collegiate & pro standouts but he trains pros in their off-season. Jeremie knows soccer. EBA® is business. And as entrepreneurs, I cannot recommend highly enough that you do exactly as Ruth says. We believe so much in EBA® that this year (2017) we're offering a third path to success in our Elite Sports Business Academy (ESBA) that includes the requirement of enrollment in EBA®, because a lot of our students have so much to share beyond the field or the court – and EBA® is a great Launchpad for their success in sharing those perspectives.
We've been slow to address our vanity metrics. Most of our clients wanted to be 'undercover' but we're growing our social media anyway. Our BLOG is where our big numbers are at & that is where our focus remains.
My biggest win: After this year, I will be stepping away from GFT & ESBA to return to my own company full-time – & I've already paid for EBA®!
FROM CAREER FRUSTRATION TO CAREER LOVE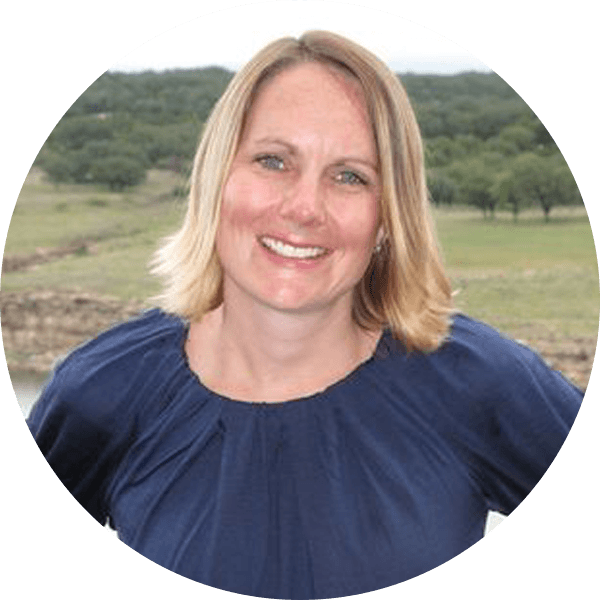 "EBA® gave me a detailed road-map and clarity on how to take my blog to the next level."
Holly Hanna is a blogger at The Work at Home Woman. 
Of her time at EBA®, she says:
"When I came across Elite Blog Academy® in 2014, I had been blogging for five years. And even though my blog was generating income, I still had to work a freelance gig to replace what I had earned working as a full-time nurse (a career that I did not enjoy). 
But let me back up. 
Earlier in 2014, I had purchased Ruth's book, How To Blog For Profit: Without Selling Your Soul. It was the first book that I had read in a LONG time that had some substantial information that I was able to apply to my blog. In fact, I re-read the book several times that year. So when Elite Blog Academy® came along, it was a no-brainer for me. I signed up and made it my goal to earn enough from my blog to be able to quit my freelancing gig.
Within two months, I was able to increase my traffic by 66 percent. And from there it kept going up and up. In one year, I was able to increase my blogging income by 150 percent which allowed me to quit my freelancing gig. For the last three years, I've earned a full-time income from blogging alone. 
Elite Blog Academy® gave me a detailed road-map and clarity on how to take my blog to the next level. Something that I wasn't able to figure out on my own. But besides the monetary gains, it gave me complete freedom over my time and my career. I finally have my dream job which is an amazing feeling! I LOVE what I do, so much so, that it never even seems like work. I think back to my nursing days and how miserable I was that sometimes I feel like I need to pinch myself."
FROM WORKING HARD TO WORKING SMARTER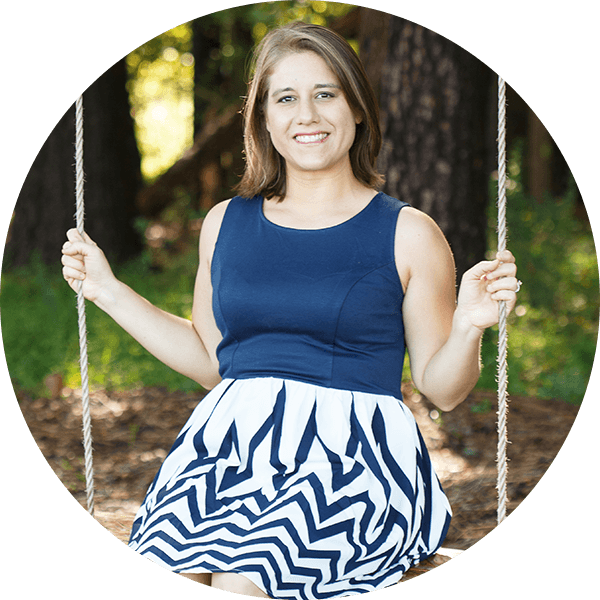 "I now put in approximately half the hours for 70% more income."
Lena Gott is the blogger behind What Mommy Does and the blogging community Adventures in Blogging. Lena is a CPA turned stay at home mom of three little ones. She started writing online in 2008 and officially started blogging in 2010. She started taking her blog seriously in 2014 when her youngest child turned three.
She wanted something to call her own once her kids were in school, and she knew blogging was a great way to earn money while being available to her kids on a flexible schedule for field trips, after school activities, and even impromptu vacations!
When she started Elite Blog Academy® in 2016, she was already earning a full time income blogging but working very hard to do so. She was looking for a way to take her blog from a "job" to a "business."
She considered enrolling in Elite Blog Academy® for three years in a row and finally took the plunge after hearing the glowing recommendations from bloggers she admired. Enrolling in EBA® was a turning point in her blog business.
The trainings in EBA® are designed to help bloggers get into a business mindset and figure out how to serve their readers in a deep way. Once she started applying the principles from EBA® to her existing blog content, the results were tremendous! She now works fewer hours than she ever thought possible to earn six figures blogging because she finally figured out what REALLY matters when it comes to growing an audience and customer base. 
Why Lena wished she would have enrolled in EBA® sooner:
"Once I started the Elite Blog Academy® lessons, I kicked myself for not investing in EBA® the very first time I heard about it! There are so many valuable lessons for new and experienced bloggers, alike. If you are unsure about anything in your blogging business, from your messaging to your ability to generate consistent revenue, EBA® will help you nail down those things. Above all, I think EBA® helped me figure out EXACTLY who my ideal readers are, determine EXACTLY what to say to them, and know EXACTLY how I would make money doing so. I like knowing what I should be doing on a daily basis to grow my blog as opposed to wishing and hoping what I put out there sticks."
FROM HURTING TO HEALING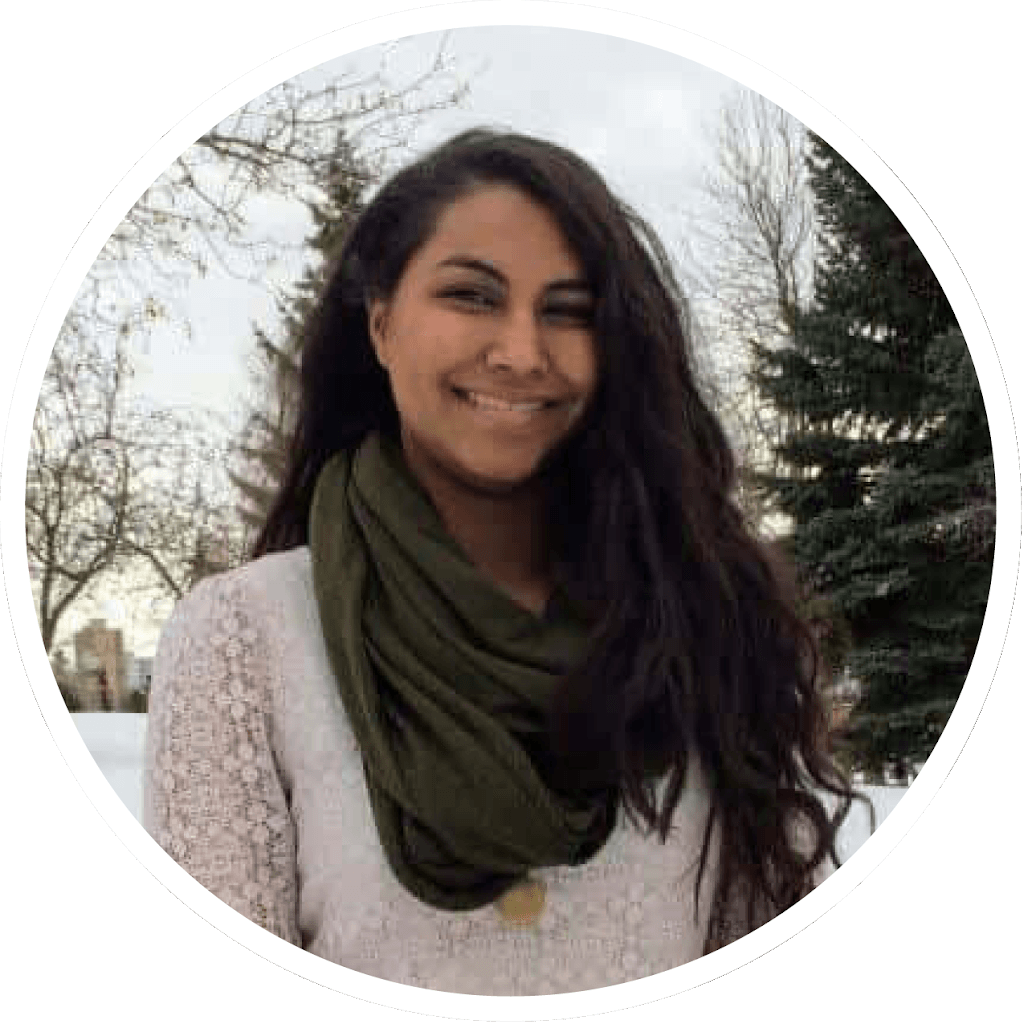 "People need your message. No matter who you are, or where you come from, you really are unique."
Sareeta Lopez's blogging story is a little different than most. She's not a mom. She's not working her way out of a mountain of debt. She's not sharing DIY projects and cool recipes.
She started her blog anonymously in 2015 as a way to process her experience as a victim of sexual assault.
By going online with her story, she hoped to reach people like herself who misunderstood sexual assault and issues surrounding it. Her goal was to gain clarity and healing for herself while helping give others hope and inspiration.
She blogged at her site, Flight & Scarlet, anonymously for nearly a year, but she struggled by spending all her free time on it with no real direction or goal in mind.
It wasn't until she discovered Elite Blog Academy® in 2016 that she gained the courage to go public with her identity when one of the course assignments called for it. She calls it a "huge game changer."
She was terrified, but she decided to Do It Scared®. Within hours of sharing her story on Facebook along with adding her picture and name to her blog, she began to receive an outpouring of support.
Many people she knew reached out to her personally to show support, and people she hadn't spoken to in years shared their own experience of sexual assault, and why they loved what she was doing.
She took it as a sign that she had to keep going. "It was clear that my blogging was truly helping others," she says. "While others didn't want to share their story the way I did, my doing so helped them feel heard and listened to."
She kept going, refining her message to talk about taking control of your life, expanding her target audience to millennial women, and launching her first product: The Millennial Life Planner.
She went from making no income to approximately $1,000 a month a year later, but the most valuable benefits were intangible: "It helped me heal from sexual assault, and it gave me a community of people that are becoming real friends.
About her experience with Elite Blog Academy®, Sareeta says:
"I learned that the MOST important thing, above anything else, is knowing your message and who it's for. Growth and money will only come after those things have been realized.
The Monetize Your Blog module taught me that not every income stream is made equal. Some income streams are much better than others… specifically, making your own products! In January this year (2018) I launched my very first product: The Millennial Life Planner. And guess what? I made a sale in the first day!
The Build Your Business module helped me a TON. It basically gave me a step-by-step process for figuring out exactly what I needed a virtual assistant for, how to find one and where, how to set up the actual process for hiring, and how to be a good leader of your team (even if it's only one other person).
If you go through the course, you'll get into a lot of nitty gritty details about what blogging is and how to do it. But something you'll need to remind yourself is that people need your message. No matter who you are, or where you come from, you really are unique. EBA does teach you this, but it doesn't give you the fire you need to keep going when it gets tough. You do.
So even if you think no one will care what you have to say… trust me. You're probably wrong!
Blogging is amazing not just for the potential of growth and income, but it will give you a sense of agency you never thought you had. You'll grow as a person. You'll learn about yourself and discover a part of who you are that maybe you never thought was there."