Obstacles Are Good, Passion is Dangerous: My Interview with Ryan Holiday
The Do It Scared™ Podcast with Ruth Soukup provides weekly motivation, inspiration, and practical instruction for anyone tired of settling for "good enough." Each week we tackle topics like goal-setting, overcoming procrastination, finding the time, energy & know-how for accomplishing our dreams, and overcoming the obstacles that stand in our way. Don't miss an episode; subscribe here.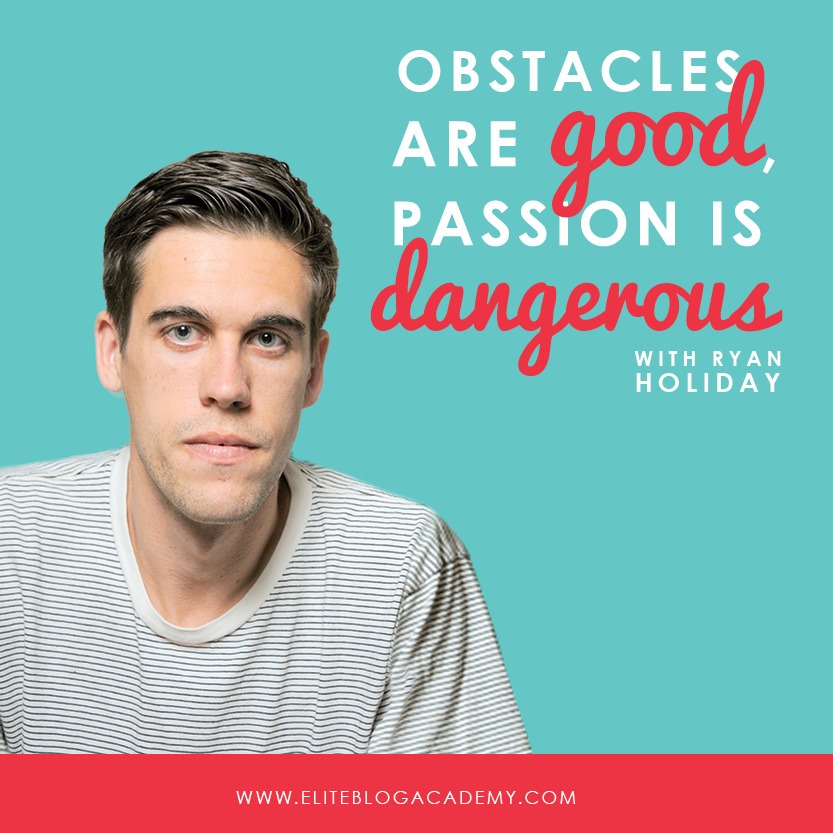 In Episode 4 of the Do It Scared™ podcast, I was lucky enough to chat with Ryan Holiday, one of my very favorite authors and living proof that there's no predetermined path to success. When he was 19 years old, Ryan made a choice to drop out of college when he was presented with an amazing opportunity. Then, after becoming hugely successful in marketing, he gave it all up to become a writer.
In his books like Trust Me, I'm Lying: True Confessions of a Media Manipulator, The Obstacle Is the Way: The Ancient Art of Turning Adversity into Advantage and Ego Is the Enemy, he shares his philosophy and the approach that brought him fame, success and, most importantly, the life that he's always wanted.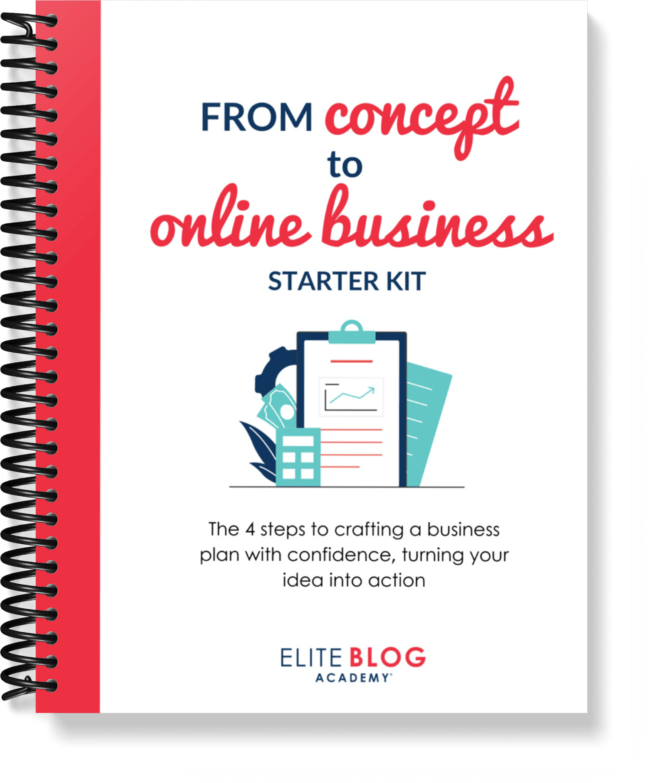 Confused about where to start?
Our brand new From Concept to Online Business Starter Kit will show you exactly what steps to take to get your online business up and running—as well as earning real money—as fast as possible.
During our talk, Ryan opened up about the reality behind his inspiring story and offered up a unique perspective on the importance of obstacles. They're actually GOOD things! He also explained that ego is actually the cause of most of our problems and having too much of an ego can be worse than having too little confidence.
Ryan's books helped me make incredibly fulfilling changes to my life and he reveals plenty more tips about how to change your perspective in the episode.
Check out some of the tidbits he shared below, or if you'd rather just listen to the whole episode, you can find it on iTunes HERE or on Google Play HERE. (Or just search for "Do It Scared" wherever you prefer to listen!) You can also visit doitscared.com for more notes from this episode. Never miss a new episode by subscribing on iTunes.
PASSION AND PURPOSE ARE VERY DIFFERENT
So you want to write. Do you really love the process of writing? Or do you just love the idea of being a writer? Ryan told me it's important to understand the difference. "If your passion is to be a writer or to be a famous writer or to have a book, these are not the right passions," he explained. "If your passion is sitting alone at a computer, writing and rewriting the same sentence until it's perfect, or if your passion is research, or your passion is telling stories at this masterful level, something like that, that's a much better passion [than wanting to be famous], certainly."
BE CONFIDENT BUT KEEP YOUR EGO IN CHECK
Obviously, if you want to accomplish something, you need to believe you can actually do it. Click to Tweet But that confidence should come from evidence that you're up for the challenge and not blind faith. "If you're someone who is so wracked with self-doubt, you're never going to be able to write a book," Ryan said. "[But] if you think you're going to write the great American novel and it's going to be EASY because you're a genius and the world is going to line up to hear it, not only are you going to be sorely disappointed, but you're probably not going to put in the work. You're not going to have the humility to really throw yourself into the project in the way that trying to make the thing you're trying to make is going to require."
EMBRACE EVERY OBSTACLE
Obstacles get a bad rap. They're always in the way. But they're actually very good for you. Not only do they force you to learn and get better at your craft, they also give value to whatever you're trying to achieve. "If there weren't obstacles, everyone would do it, and then there wouldn't be any money or recognition or respect or audience on the other side," Ryan said. "If it was easy to make the Olympics, everyone would be in the Olympics, and there wouldn't be anyone to watch the Olympics."
IT'S ABOUT THE JOURNEY, NOT THE DESTINATION
If want your blog or your book to be successful, you need to redefine success. Click to Tweet Do you want fame and fortune or do you just want the satisfaction of doing something you enjoy doing? If it's the latter, you'll have a lot more control over your happiness. "Let's say I'm putting out a book. If my focus is on making the best possible book that I'm doing, putting in as much work as I'm possibly doing, and being content with that, then if it sells one copy, or if it sells a million copies, that's great. If I went into it and then I was expected to sell 10,000 copies the first week, but I only sold five, I would be disappointed. So it's about removing expectation altogether and focusing on the process itself."
* * *
And while these are some of the highlights of our chat, there is SO much more I could share! You can listen to the entire episode on iTunes HERE or on Google Play HERE. Visit doitscared.com for show notes from this episode, and never miss a new episode by subscribing on iTunes.