How to Create the Perfect Lead Magnet to Grow Your Email List Fast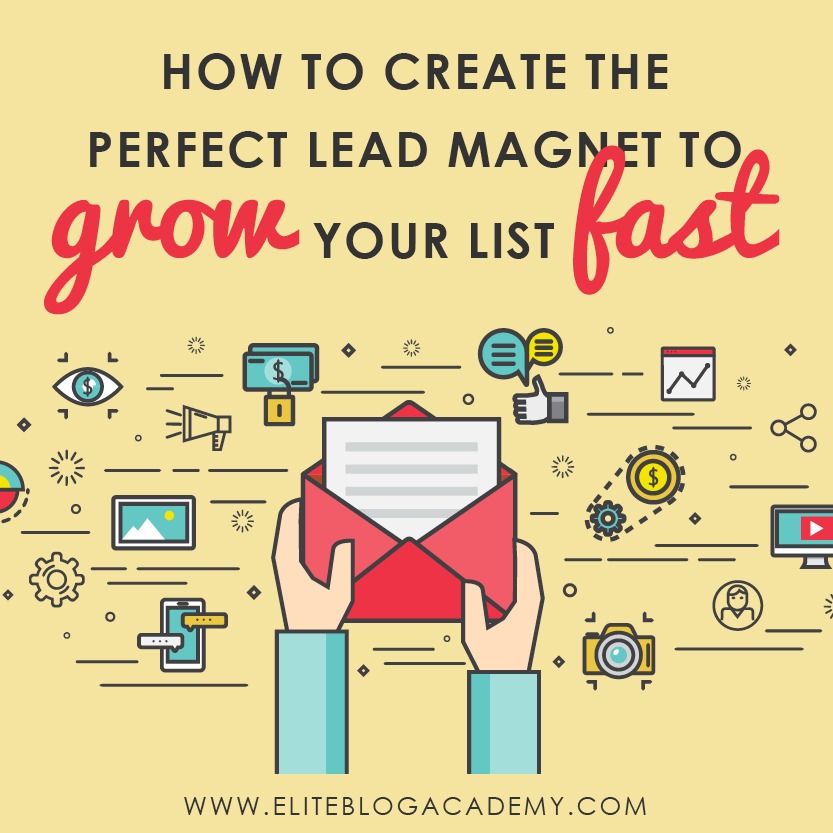 Wish you had the perfect formula to grow your email list fast?
Nothing will stop a blogger dead in their tracks faster than the word "secret." We're convinced there's a hidden key that the bigger bloggers all know but we have yet to uncover. But (and I hope you have already figured this out) there are no secrets in blogging. Just about everything there is to know is already known by pretty much everyone, and although that may be disheartening to some, I find it incredibly exciting.
Listen, the tools are all there for the taking, and we can use them to pave our own unique way. This is what gets me excited, and I hope it excites you too! The trick is to know the best, most effective way to do things so every step is done with one goal in mind—to turn our blogging hobby into a successful business.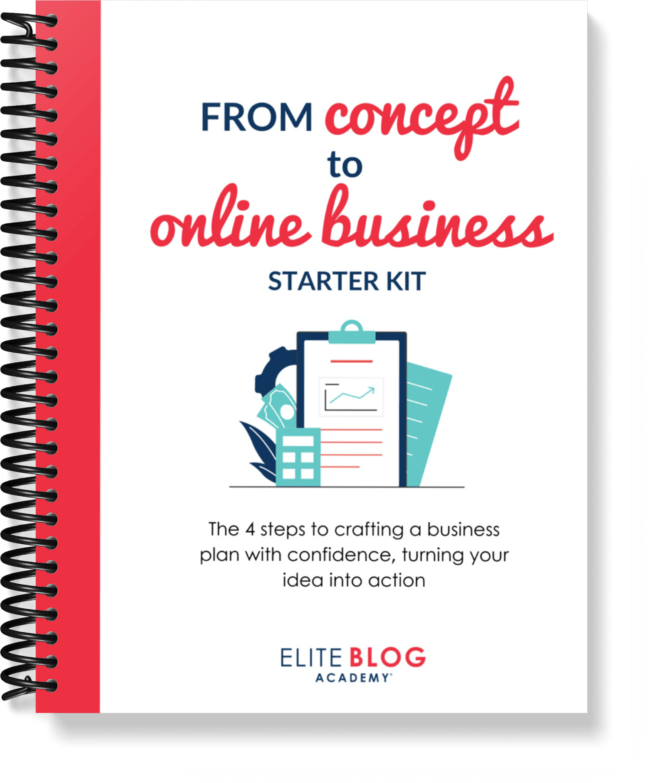 Confused about where to start?
Our brand new From Concept to Online Business Starter Kit will show you exactly what steps to take to get your online business up and running—as well as earning real money—as fast as possible.
Nowhere is this truer than growing an email list. For most bloggers, growing a list is all about asking readers to sign up for a newsletter. While this may be all fine and good, growing this way will only give you a list of random readers that may or may not stick around.
Our goal is to find "our people." The ones that love to read what we have to say and are going to follow us for a good, long time.
I call this a dedicated list, and it is the secret sauce behind just about every profitable blog.
And once you have that list, the sky is the limit.
This is your audience, your people. These are the folks that will stick with you for the long haul. They will help you grow your reach by telling their friends. They will grow your income by purchasing your products. They will steer you in new directions and open up new opportunities making this job of blogging one of the best jobs in the world.
How's that for crazy exciting?
Growing a dedicated list might sound difficult, even intimidating, but this couldn't be further from the truth. You just need to know how to do it, and in case you don't, I am here to hook you up and help you get on the right path.
Look, creating opt-ins is my jam! It's what I absolutely love to do. And if you are not on the edge of your seat excited about what comes next, please don't panic. I have a brand new service that you might just love called Subscriber Success, but more on that in a minute. First, I really want to walk you through the next few steps, so hang with me just a bit longer.
Before we dive in, let's take a minute to go over the basics.
What is a lead magnet?
A lead magnet, also known as opt-in, freebie, or reader incentive. It is simply a free tool you offer your readers in exchange for their email addresses.
Sounds easy enough, right?
The trick here is finding the perfect free tool to attract only the readers that will stick around for months and even years to come.
What makes up a perfect lead magnet?
A lead magnet should be amazing. So much so that your reader would even pay to get their hands on it.
A lead magnet should be simple. A 70-page eBook, while awesome, will not entice readers to sign up. Keep it simple.
A lead magnet should always relate to what your post is about or at the very least, your blog's overall message.
Now that the rules are out of the way, let's dive into the good stuff.
I want you to picture your very best blog post. The one right now that is showing up every day pulling in page views to your blog. This is where you are going to apply the next four steps in detail so you can see first hand just how well this all works.
Want to see what a lead magnet looks like in execution? Check out our 120 Blog Post Ideas, How to Brand and Design Your Blog, or our Essential Blog Promotion Checklist to see what a LeadPage and lead magnet look like (these free tools will also add tremendous value to you on your blogging journey, too!).
Step #1. Let's get real.
I know just what you are thinking. I spent so much time and energy writing this amazing blog post—how on earth I am supposed to come up with even more?
The answer to this is so incredibly simple that you may not believe it at first.
You need to step into your reader's shoes and understand their needs and desires. You need to become them in that moment when they are on your blog for the first time, because they need your help or advice.
They are curious, desperate, lost, or just in need of a distraction.
They are reading your amazing post and loving what you're saying and how you are saying it.
They are eating it all up, and the more they read, the more they become excited to try out what they are learning.
Stop right there.
That is the moment of magic—that spot when they realize they are ready to try out your tips and actually implement the awesomeness of your post.
And that's where you want to be for step 2.
Want to know the secret sauce to grow your email list fast? Create high-converting lead magnets to grow your email list and turn readers into raving fans! Click to Tweet
Step #2. Write it all down.
Once you are in your reader's head, I want you to close your eyes for just a minute. Visualize what you think you (the reader) would want at that very moment—a tool they can use to take immediate action on what you just taught them in your post.
Grab a pen and paper, and write down all the ideas that pop into your head.
No matter how trivial it seems, write it all down.
This list is your secret sauce, your golden ticket to turning a casual reader into a dedicated subscriber. And the best part? Most of the ideas on your list can be tweaked to fit other posts you have, and that is gold!
By having more than one lead magnet, you are showing your readers that you are not a one-trick pony but the real deal. You're showing them you have the authority to help and the tools they need to grow. That right there is the first step to a successful and profitable blog.
Winner!
Step #3. Pick your favorite.
From your list, select the very best—the one idea that will really knock their socks off and make them a fan for life. I even like to sketch it out at this point while my vision is clear.
Remember to keep things simple and to the point. Not a lot of fluff is needed here because you already won them over with your killer post. Now you're just offering them a tool to turn your post into action.
When creating a lead magnet, just remember KISS: Keep it Simple, Silly! Click to Tweet
Step #4. Get busy!
Don't let this step derail you. You can very easily create your idea with any software you are comfortable with—Canva, Picmonkey, even Microsoft Excel or Google Docs. Lay out your idea, and set it up in a way that requires no explanation. (If it does, you can include a short intro page giving easy-to-follow instructions.) Remember to keep it simple and self-explanatory. Titles and labels throughout will help your reader dive right in and get started.
A checklist, worksheet, planner page, motivational quote, or guide are all simple yet valuable tools you can create and give to your readers.
I bet you have questions right about now, and I might just know what one of those questions is.
"I know I need to get inside of my reader's head to find the perfect lead magnet, but I still can't figure out what to create!"
Here's the thing. We all have our own blogging superpower, and just because this may not be yours, doesn't mean you can't come up with something amazing. Sometimes all you need is someone to look at your blog, read through a few of your posts, and create a custom-made list of killer ideas specifically for you.
And that just about sums up Subscriber Success.
I have helped a lot of bloggers just like you, and they are, as we speak, taking the exact steps they need to grow their list, fast. Skip the hard stuff and take a shortcut to your end result—a killer list of dedicated subscribers.
Yep, it really is that easy.
In this world of privacy and anonymity, most readers will not give up their email address easily. They need a reason—a good, valuable reason to give you a spot in their inbox. By stepping into your reader's shoes and finding the perfect ending to an epic blog post, you will grow your list into an amazing community that will not only read what you have to say but buy what you have to sell.
Nailed it!
Do you need just a bit more help choosing the perfect lead magnet for your niche? How about a cheat sheet that will walk you through some of the best converting lead magnets? You will learn what they are, how to make them, and even where to put them! Head on over to Simple Living Country Gal to grab your copy and start growing that list today!
---
Pin this Image: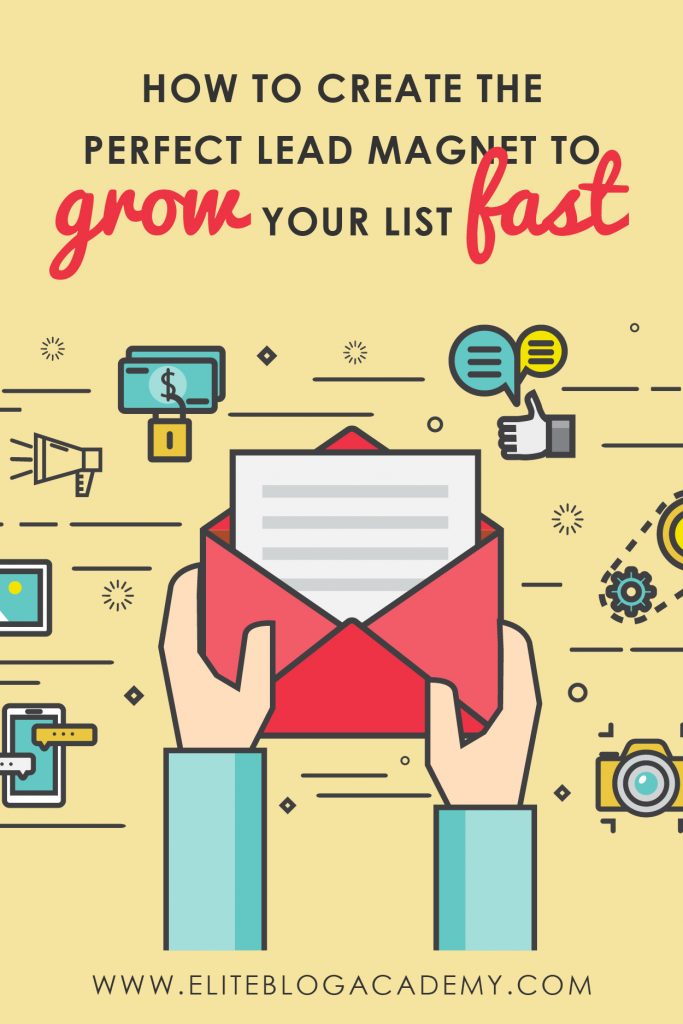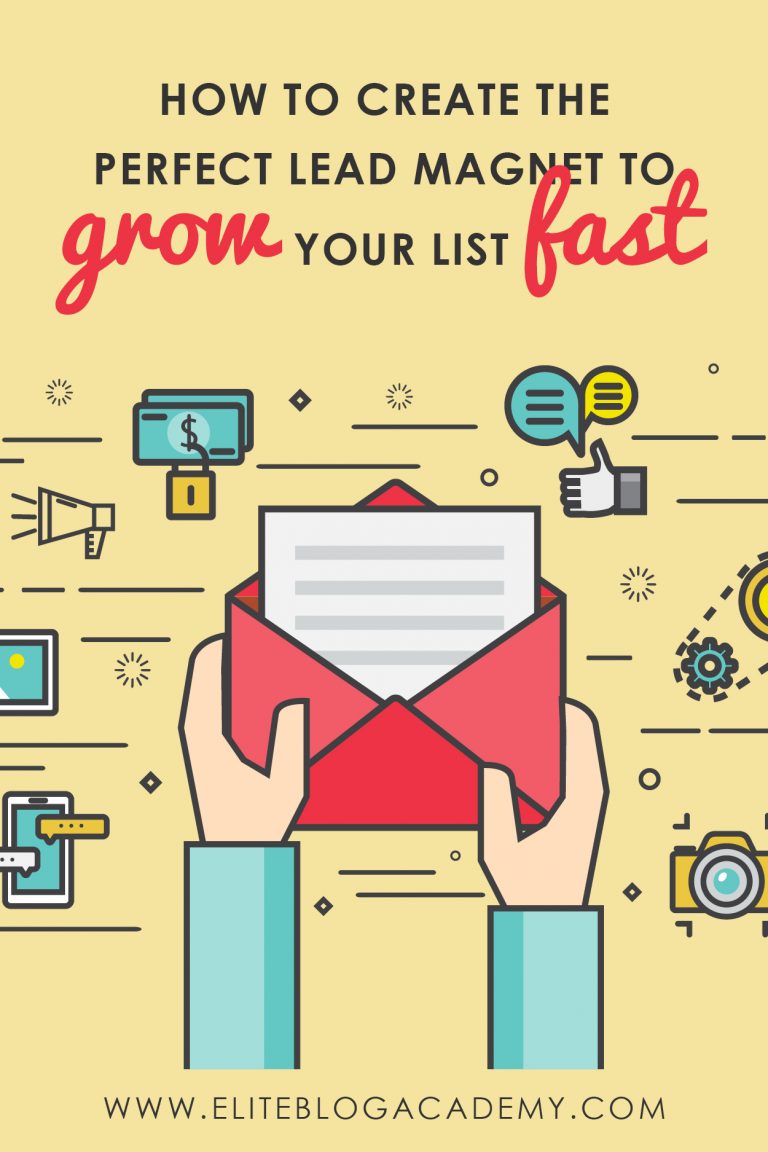 ---
Tracy Lynn is the founder of simplelivingcountrygal.com where she helps women live a more simple life by removing clutter one minute at a time. She also helps bloggers create high-converting lead magnets that grow their email list and turn readers into raving and loyal fans. You can find out more about her coaching services at SubscriberSuccess.com.
---