What is the Upside-Down Business Model, and Why Does It Matter?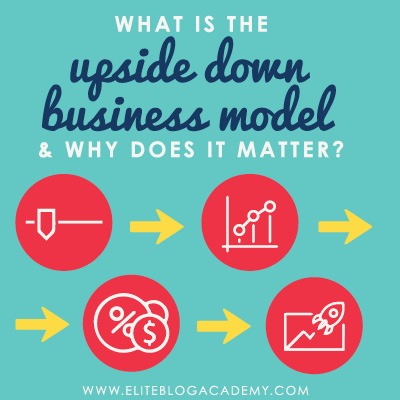 "Do people actually still read blogs?"
It's a question I've been asked more times than I can count over the past few years. And while she might have been a tad blunt, I knew my friend Laura wasn't trying to put me down, even though this was, after all, my chosen career path.
What Laura really wanted to know—what everyone wants to know—is whether blogging is still relevant, and whether the time and effort it takes to make a blog successful is actually a worthwhile investment.
And it's a completely legitimate question.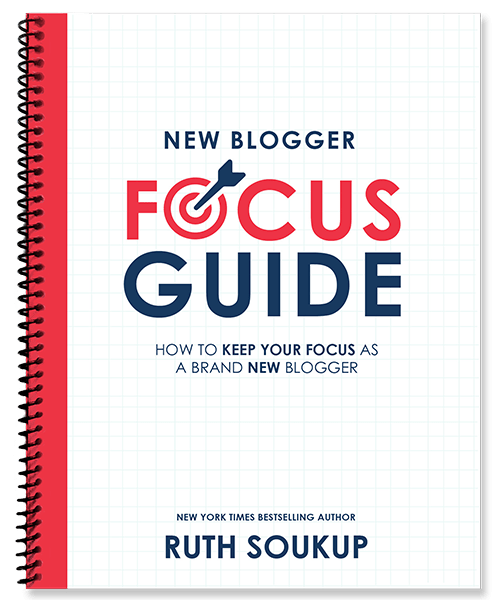 Confused About Where To Start?
---
Our New Blogger Focus Guide can help you sift through what you need to know and what you don't. For a limited time, get our guide absolutely free to get focused for faster success on your blogging journey.

Because maybe you've seen those headlines, the ones that declare, under no uncertain terms, that blogging is "over" and soon-to-be completely obsolete.
Believe me, I've seen them too.
But here's the deal. Those headlines are wrong.
Not only that, I'd actually dare assert just the opposite—that there has never been a better time to harness the power of content marketing to start or grow a successful, profitable, and sustainable online business, one that allows you the freedom to craft the life you want, one that allows you to authentically connect with your customers, and one that makes money while you sleep.
And the reason blogging is so powerful, is because it's a completely different business model, one I call the Upside-Down Business Model, and I'm not kidding when I tell you that it pretty much changes everything.
In fact, it's our first essential success secret that every online business owner needs to know.
Traditional vs. Upside-Down Business Model
Of course, to understand what makes this new business model so powerful, you have to first understand how the traditional model for starting a business has always worked.
In a traditional business model, you create a product or service, or open a store or a restaurant, and then you work really hard to try to find customers to buy your product or service, or to shop in your store or to eat at your restaurant.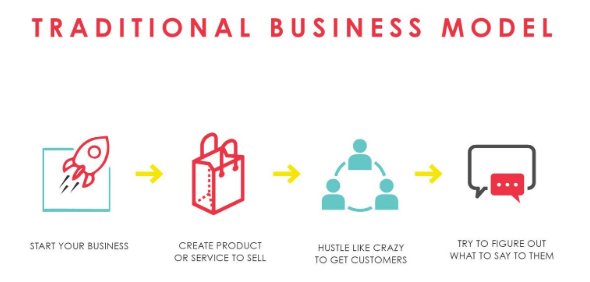 If you've ever owned a traditional small business or grown up in a family that owned one, you know how tough it can be to make it work. It is a life of endless hustle, of taking big risks, making big investments and taking out big loans, and hoping that those risks will pay off, and that you will eventually be able to get your feet on solid ground.
And, as the statistics tell us, many of those businesses never do. 20% of all small businesses fail in their first year, 50% of all small businesses will fail by year five, and only 33% of small businesses will make it to year 10.
Pretty scary right?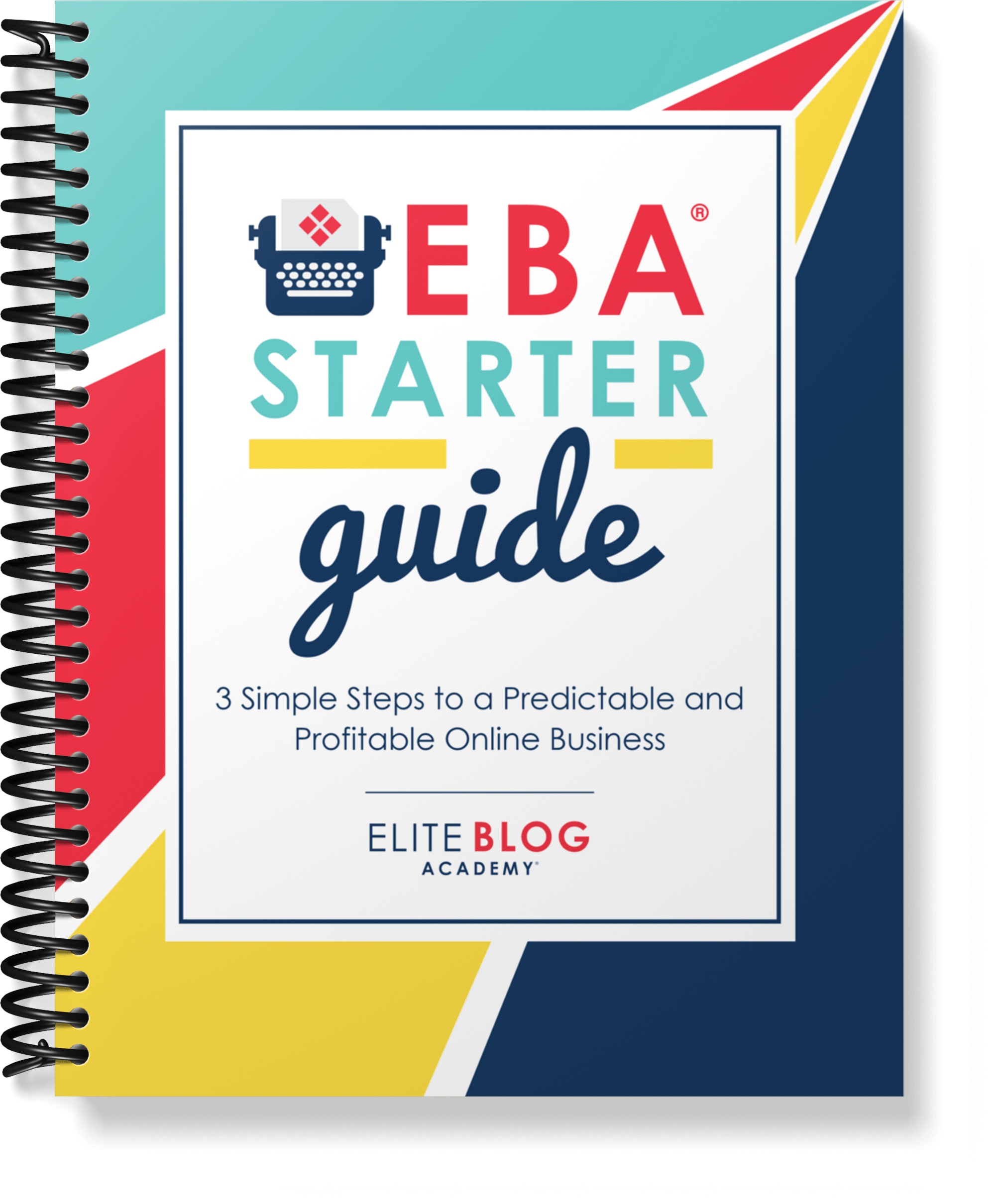 Ready to start making money online?
---
Eliminate the start-up overwhelm now. Our EBA Starter Guide provides a clear, proven path to success you can implement right now to get your online business up and running quickly with confidence. Grab it free, but only for a limited time!

But it is also interesting to pay attention to WHY most small businesses fail. Because as it turns out, 82% of small businesses fail because of cash flow problems. They simply don't have enough capital to keep going or to get their feet off the ground.
Money makes the world go 'round, and when it comes to starting a small business, a lack of cash will break you.
But it is not just the lack of cash that leads to doom. In fact, when asked WHY their business failed, more than half of the failed business owners cited the fact that either there was no market need for their product or they chose the wrong product altogether, or that they didn't listen to their customers.
If you look at all that data, it is pretty clear that far and away the two biggest reasons that most small businesses fail is either a.) a lack of cash to keep things running or b.) a lack of felt need for the product they are selling.
But the beauty of blogging–especially the framework we teach at EBA–is that it essentially avoids those two problems altogether. It flips that traditional business model upside down, and in the process, makes it better.
The EBA Business Model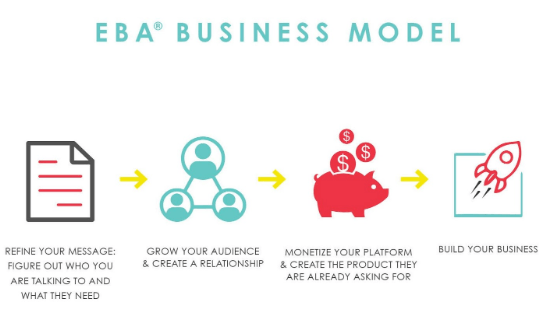 You don't start with a product that the market may or may not want, and then hope you can find customers to buy it. You don't pour thousands of dollars into research and development or opening a brick & mortar location or hiring a bunch of people.
Instead, you start by developing a relationship with your readers. You work first to refine your message, to figure out exactly who you're talking to, what their felt needs are, and what you want to say. And while this does take an investment of time, it doesn't take a lot of cash. In fact, it's almost risk free. Because if your message isn't resonating, you can change it and hone it and refine it until it does.
And then, once you've got that down, you begin expanding your reach and growing your audience, all while continuing to refine your message and develop trust and a real relationship. And once again, the risk here is minimal. It takes time, but not a ton of cash.
It is only then that you start adding in the monetization piece, but by this point—it's easy. You understand your market. You've established trust and a real relationship. You know what your audience is already asking for, and now you can give it to them. When you create products, you don't have to go out looking for customers because you already have them.
It's a business model that works, and best of all, it is one that works without all the pitfalls that cause most small business models to fail.
If you have the grit to put in the work on the front end, and to put in that initial investment of time and energy, and to keep going and not quit, you will eventually reap the rewards.
And that's pretty amazing.
And guess what else? That is GREAT news for you! And that is exactly why now is the time to get the tools you need and start taking action to build your online business.
Blogging single-handedly saved the Liggett family and their small business, Cowboy Specialist, from closing its doors and transformed their storefront into a well-trafficked location, both in person and online. People are now driving to visit their store BECAUSE of their blog – one new customer drove as far as 12 hours!
The Millicans were able to take their business, Millican Pecan, a family business established in 1888, into the 21st century thanks to the Upside-Down Business Model as well. They are now able to share their rich family tradition, (and delicious pecans) with a much larger market!
They say: "Today, through combining the rich tradition our family established, and creative ingenuity, our company is breaking new ground and pursuing new markets. While our product lines are expanding, our vision for the future is rooted in our heritage from the past."
If you're ready to take advantage of this Upside-Down Business Model, then I strongly encourage you to take a closer look at all that Elite Blog Academy has to offer. We can help you take your business to the next level with our proven, step-by-step framework. Join our waiting list today to get notified when registration opens again and get our Small Business Roadmap for free! JOIN HERE.