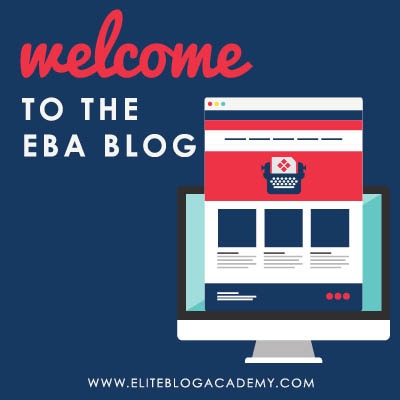 It's been a long time coming, but we are happy to finally announce the arrival of the EBA Blog. Check back weekly for blogging tips & business advice you can't afford to miss.
Friends, this EBA blog has been a long time coming.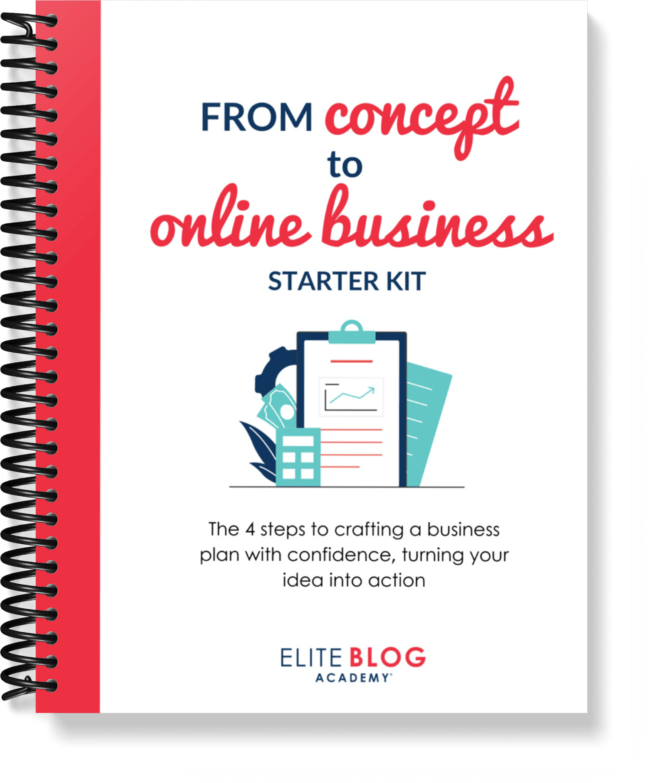 Confused about where to start?
Our brand new From Concept to Online Business Starter Kit will show you exactly what steps to take to get your online business up and running—as well as earning real money—as fast as possible.
And so, for the sake of needing to start somewhere, let's just start at the beginning.
You see, I started my first blog, Living Well Spending Less, in 2010. For the past six–almost seven years–I've worn that title of "blogger" proudly, almost like a badge of honor, even when no one really understood what that meant, or what the heck a "blog" was supposed to even be.
That process of starting a blog opened up a whole new world to me, one that prior to pressing the "publish" button on that first post (on blogspot, no less), I had no idea even existed.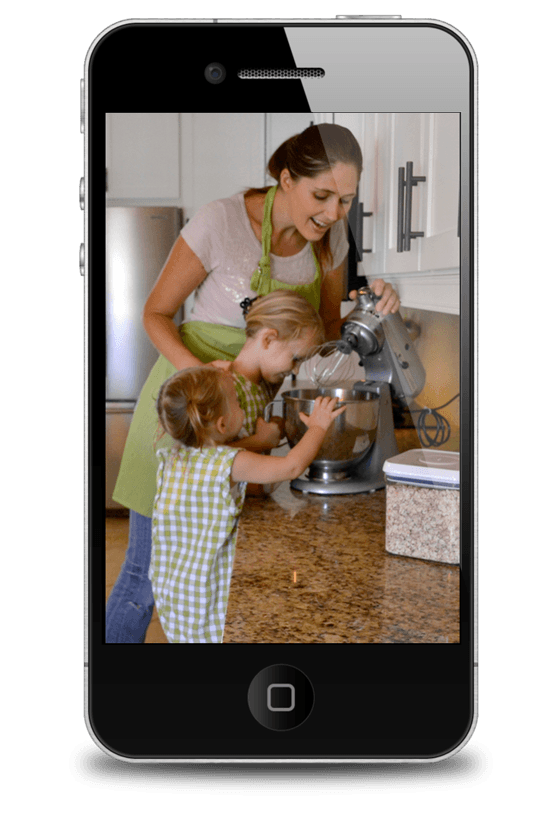 Suddenly I had found my people–this whole alternate universe of blogs and blogging and bloggers, of SEO and social media and Google Ad Networks and affiliate links. I had no idea what I was doing, but I was oh so eager to learn everything I could!
Within a couple of weeks, I was completely hooked and I set a goal that at the time seemed completely crazy: I wanted to make enough money blogging that my husband, an aerospace engineer, could quit his job to become a stay-at-home dad.
He thought I was nuts; so did everyone else. My friends even started making fun of me behind my back. As a stay-at-home mom to two toddlers, I found myself getting up at 3am every day to have enough time to work on the blog and still take care of my family. It was exhausting, but also exhilarating.
I made a LOT of mistakes along the way, but, in between frustrations and missteps, I also slowly began making progress. My traffic started to grow, as did my income, and in early 2013, my husband and I were both a little stunned to realize that the crazy goal I had set just 2 years earlier was actually coming true. He quit his job so that I could focus on the blog full time, and we have never looked back.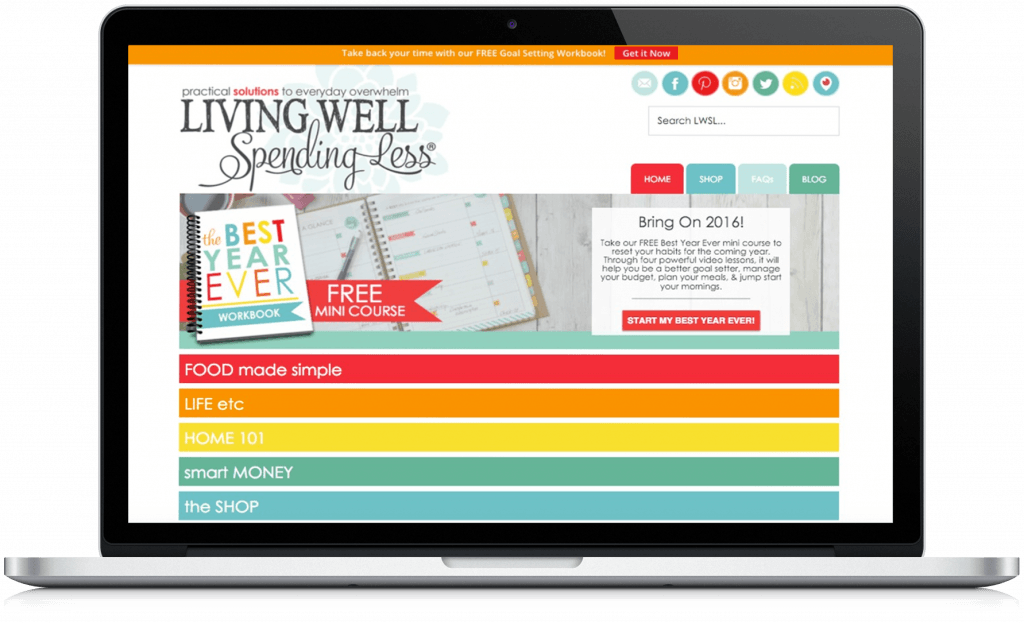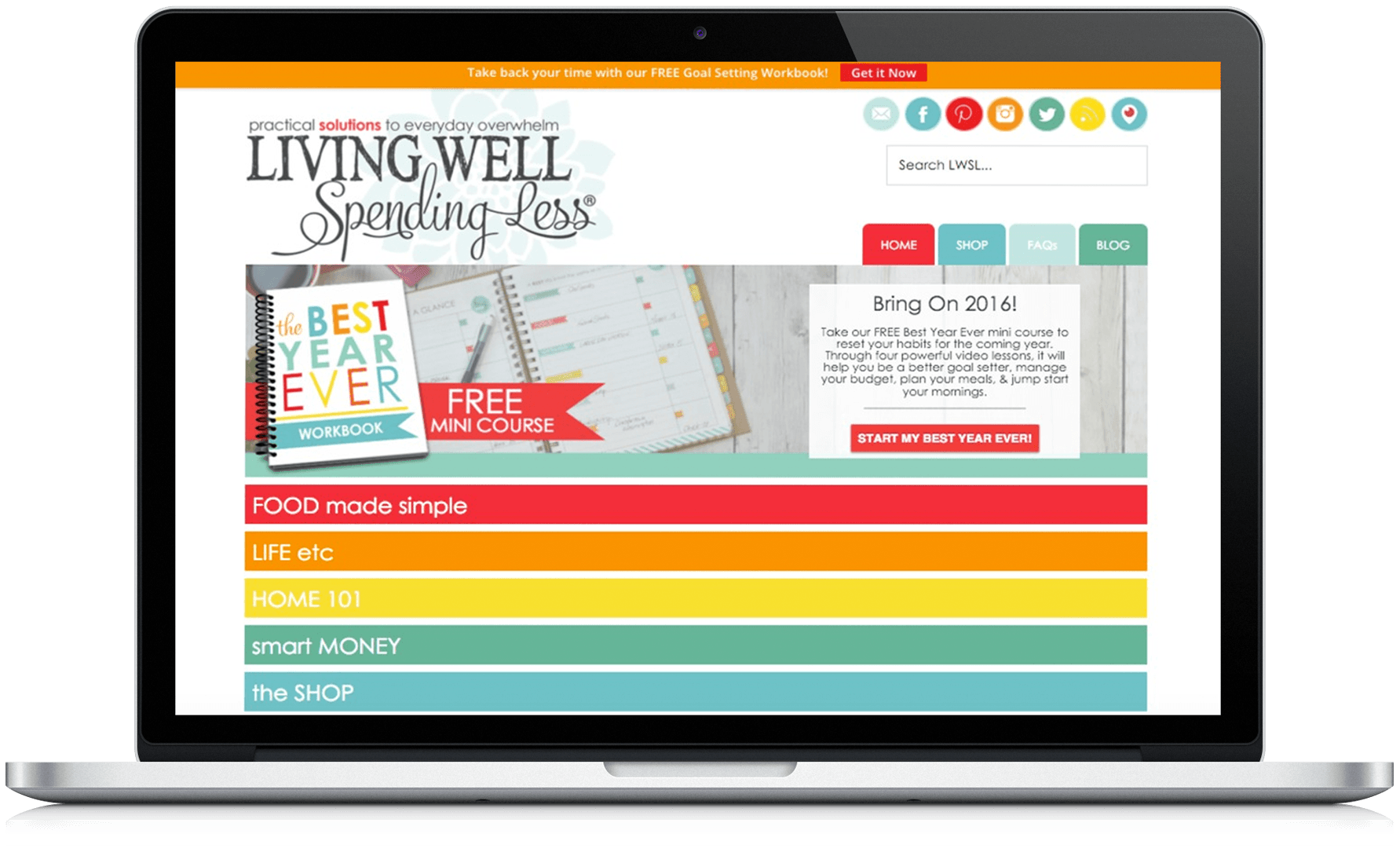 My company, LWSL Inc., now employs 9 full-time employees and more than 20 contractors, and generates a 7-figure annual revenue. In the past six years I've written 5 books, including New York Times, Wall Street Journal, USA Today, and Amazon bestsellers. We've launched the Living Well Planner, as well as our own online store, the Living Well Shop. We have a thriving community of more than a million monthly readers, and nearly 500,000 email subscribers.
In a word–it has been a CRAZY six years, and in the midst of all that insanity, I've learned SO much!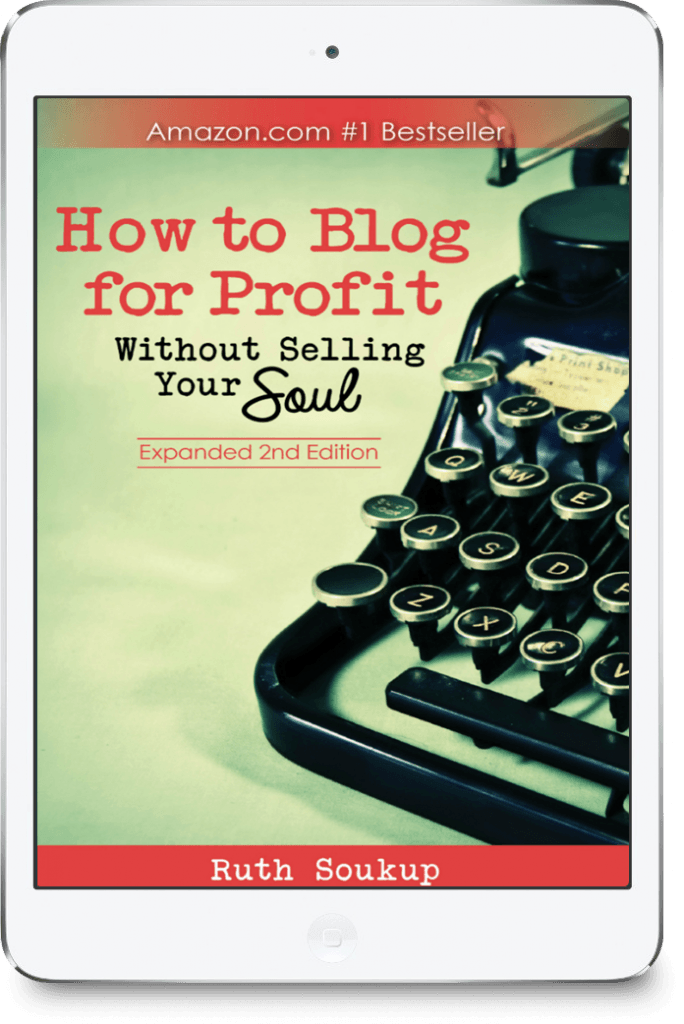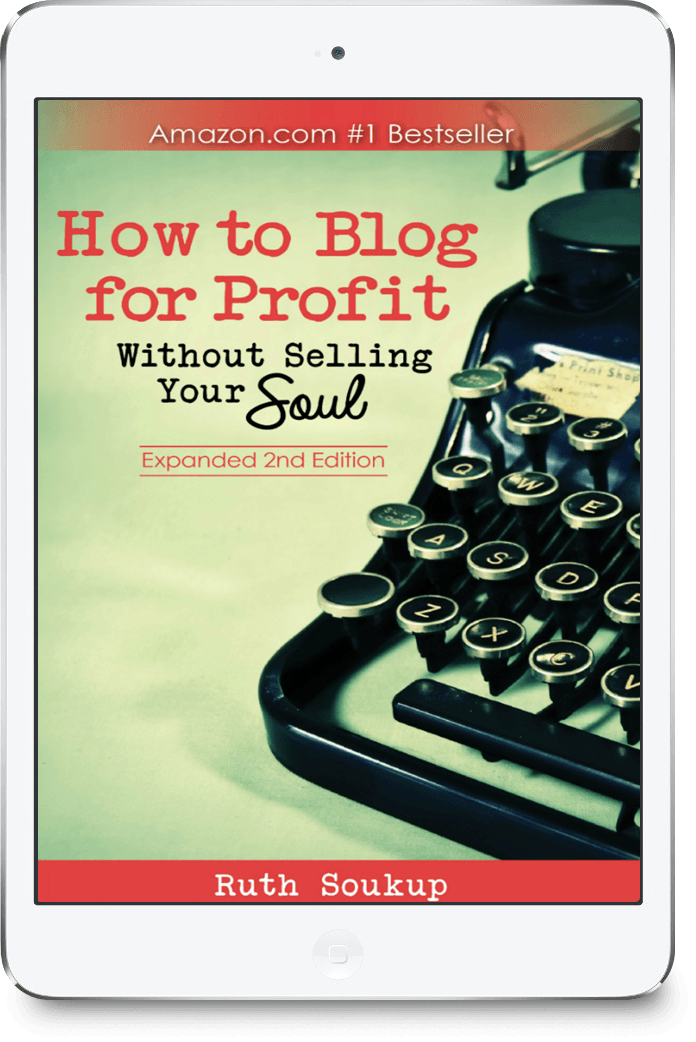 And while LWSL is my core business, I've always tried to be open and honest behind-the-scenes about sharing what has worked for me (and what hasn't) with other bloggers and online business owners along the way. In fact, Elite Blog Academy was first founded in 2014 to help give professional bloggers–or those who wished to be–a comprehensive, proven, and easy-to-follow framework for building a successful, profitable blog.
It was born out of demand more than anything else; after publishing my blogging guide, How to Blog for Profit (Without Selling Your Soul), in 2013, I began getting a lot of requests from other bloggers to do consulting. And while I absolutely loved working with people one on one, I also quickly discovered that there just wasn't enough time in my day to keep up with the demand, especially as I was pretty busy just trying to keep up with my own growing business.
But I also realized that I kept hearing the same question over and over again. And the the question I kept hearing was this: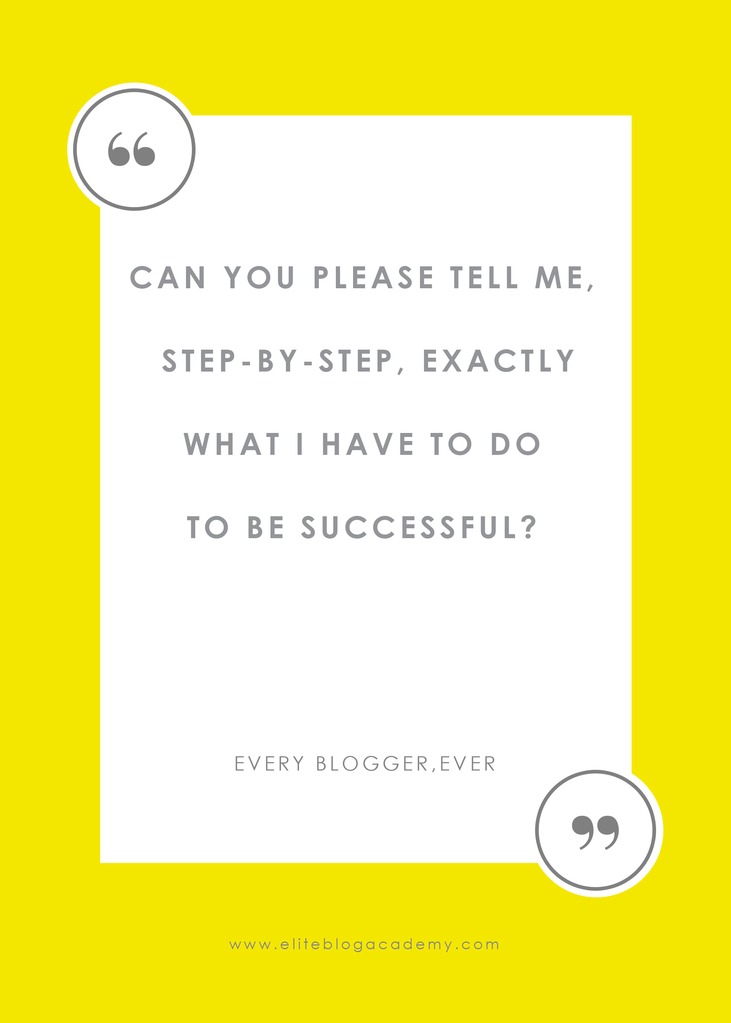 Can you PLEASE just tell me, step-by-step, exactly what I have to do to be successful?
That's the question, still to this very day, that Elite Blog Academy seeks to answer. Because the reality is that the problem with blogging these days is not that there isn't enough information available about blogging, but quite the opposite: there's way too much! We are inundated and bombarded with a constant stream of "do this" and "don't do that" and "this works" or "this stopped working." It's enough to make your head spin!
But the truth is that much of what it keeps us busy as bloggers is not actually what is creating our results. Most of us don't need a longer list of things to do, we need a smaller list of the right things to do. There is so much misinformation out there about blogging, and about what works and what doesn't. My goal with EBA has always been to sift through the noise and pull out what you most need to know, as well as to continually improve so that this course just keeps getting better and better.
Elite Blog Academy 3.0 will be launching 2017, and whether you are already a current EBA student or just thinking about joining, I'm pretty sure it's going to knock your socks off. While our proven 4-part framework of refining your message, growing your audience, monetizing your platform, and building your business will remain firmly in place, EBA 3.0 will focus more than ever before on creating a successful, profitable and sustainable, long-term blogging business.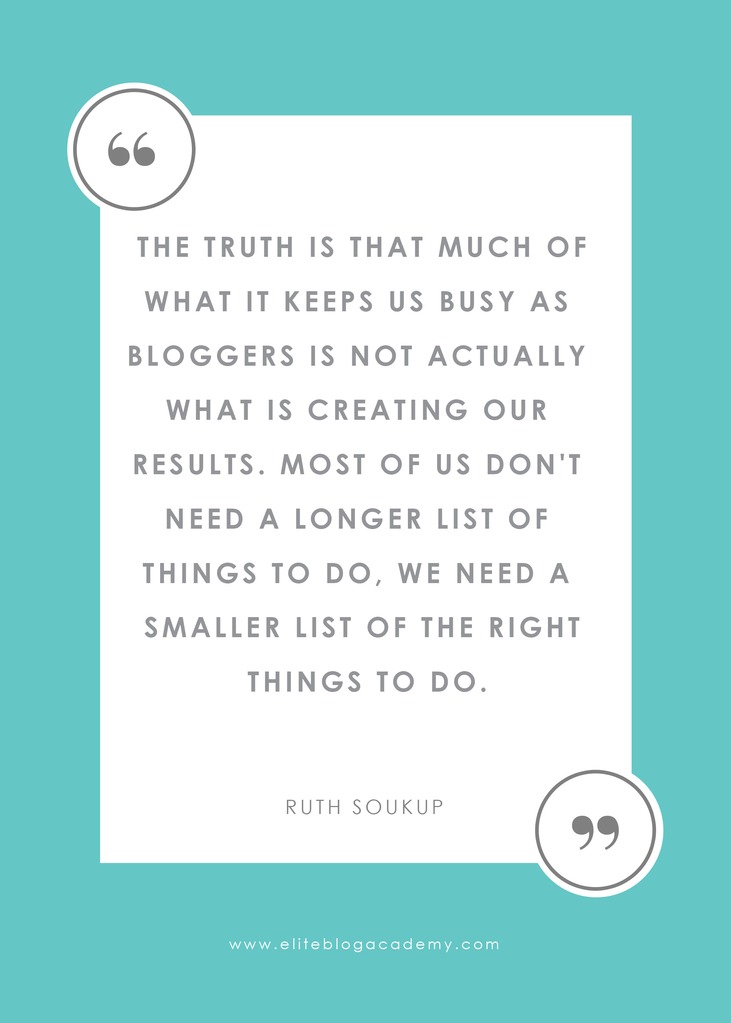 We'll talk less about the latest trends and more about how to grow an audience of raving fans. We'll talk less about vanity metrics and more about the metrics that matter—the ones that will earn you more money in less time, with less stress and more authenticity. We'll talk more about learning how to market yourself and your blog without feeling like a used car salesman, and how to create demand for what you do best. We'll also talk more about how to run a successful business, not just a blog
Some of the current units will be condensed or eliminated altogether, and there will be several brand new units dedicated to growing an email list, creating a product, mastering sales & marketing, and leading a team.
To say I am excited for all these changes couldn't be a bigger understatement—I am PUMPED!! There is something about coaching and mentoring and teaching that gets me more excited more than any other thing I do. I LOVE helping other bloggers and online business owners reach their goals and do things they weren't sure were possible. And I also know that EBA 3.0 is going to help our students get exactly where they want to be faster and easier than ever before.
In fact, I am so pumped about the changes coming to the EBA 3.0 course next year that I wanted to start helping you grow your blogging business right away! I decided it was high time EBA has a blog of its own, a place to share the latest tidbits on what's working and what's not, but more importantly, a place to share motivation and encouragement and instruction for the EBA community at large.
This is that place. And so it begins, just like that. Starting today, I'll be posting here on the blog once a week, and then going even more in depth on Facebook Live. Look for new posts every Tuesday morning at 7am EST.
And welcome to EBA Blog!
P.S. If you are not yet on the waiting list for EBA 3.0, be sure to join HERE. In order to best serve all our students, we only open the doors to the public once a year, so if you aren't on the list, you may miss out on the enrollment period!