When And How To Start Building Your Team
When should I start hiring help for my blog? Who should my first hire be? Am I ready to start building my team? How do I know whether I can afford to hire? And how do I make sure that the person I hire is going to be any good?
These are just a few of the common questions we receive over and over again from the bloggers and online business owners that we work with.
Because let's face it–knowing when to hire and who to hire first is confusing at best!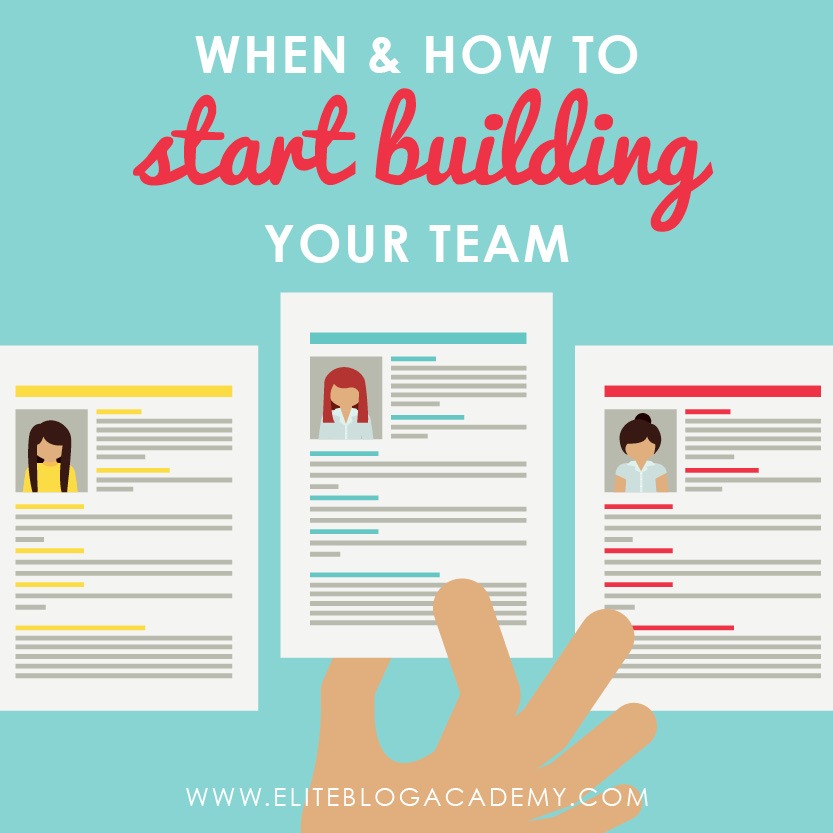 The thing is, hiring can feel a little overwhelming sometimes, but you don't need to go from zero employees to full-time team members right off the bat. There are a ton of creative ways to get help and hire out tasks without breaking the bank.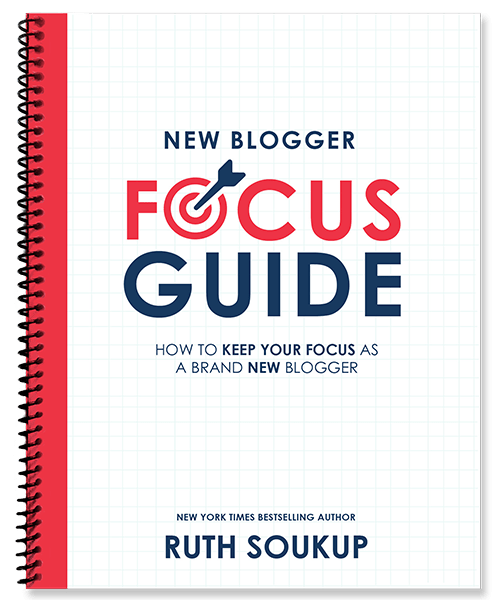 Confused About Where To Start?
---
Our New Blogger Focus Guide can help you sift through what you need to know and what you don't. For a limited time, get our guide absolutely free to get focused for faster success on your blogging journey.

You can hire people to do almost everything, from writing blog posts, and taking photos, to managing email and social media. You can also find people to help with bookkeeping, tech support, web design, PR, legal work– the list is endless.
BUT, you don't need to hire out ALL of these tasks.
Here are three easy steps to follow to help you in your hiring journey!
STEP ONE: GET CLEAR ABOUT TASKS
By identifying your strengths and weaknesses, you can get a clear picture of the tasks that you love to do and the ones you hate. When you are spending time on a task that you don't love and that's taking a ton of time away from you, and that task could be done by some else cheaply – and probably better and faster than you're doing it – hire it out. So if you love writing but hate facebook ads, you are probably wasting your time slogging through ad copy and creatives. That would provide a perfect opportunity to keep the writing in your wheelhouse and hiring out the marketing side of your blog.
The second key to building a strong support team is to identify all the tasks associated with your blog/business, from marketing to bookkeeping. Write down each task you do daily, weekly, and monthly for these facets within your business. Once you've narrowed down all the tasks you do, and figured out estimates about hours spent on each, then it's time to move to step 2.
STEP TWO: TRY TASK BASED HIRING
Our favorite bit of advice we tell people is try task-based hiring first before you hire on a full-time basis. Since you've already identified tasks and the hourly estimates associated with them, then you can easily figure out a budget to set aside. Let's say you want to hire someone to write a series of emails for a sale coming up–since this is purely a one-time gig, it's best to search for freelancers to complete the project for you.
Our favorite sites to browse for help are:
Upwork: Upwork has a wide variety of freelancers, both locally and internationally. You can also specify if you want someone with English as their native language. Once you post your job, you will receive proposals from freelancers. You can also invite freelancers that you see on Upwork to apply. Upwork takes a small fee, but what we love about that is they also protect you! Your freelancer has to complete the job to your liking before the funds are released to them. You can also set a per-project budget (for example $100 for the entire project consisting of 3 emails) or an hourly rate you are willing to pay. Most freelancers have reviews from other jobs that you can browse before deciding on hiring them.
Fiverr: Fiverr is really unique and great for graphics or really random small jobs you might have. Traditionally through Fiverr you just paid $5 per job, but rates change with people's experience level. You can still find amazing deals for really talented people. There are even a ton of voice-over artists that will record intro's to podcasts for you! Pretty much anything you need, someone on Fiverr can provide it.
Get Friday: Get Friday was made popular by Tim Ferris, author of the 4 Hour Work Week, and now a globally recognized entrepreneur. Get Friday prides itself on being top-notch low-cost virtual assistants. These VA's (mostly located in India) can help you with any kind of mundane tasks, like setting appointments, sending thank-you notes, organizing your email, the list goes on. We love Get Friday because they are so versatile. That being said, it's best to not use them for super complicated tasks, but if you define your goals to them clearly, they will help you organize your life and make time for you to do the things that help grow your business.
STEP THREE: GET READY FOR A TEAM
Okay, the hard part is over… you've identified what you love (and hate) to do, all the tasks associated with your business, and even tested out the hiring process by hiring people on a project by project basis.
If you liked your freelancer's work, start by throwing more and more tasks their way. This is a quick way to build a relationship and see if they'd be a good fit for your team on a more permanent basis. A lot of the time, when things are taken off of our plate, it leaves room for more creativity and more time to devote to building products and hopefully building revenue, which you can budget aside for a more full-time hire.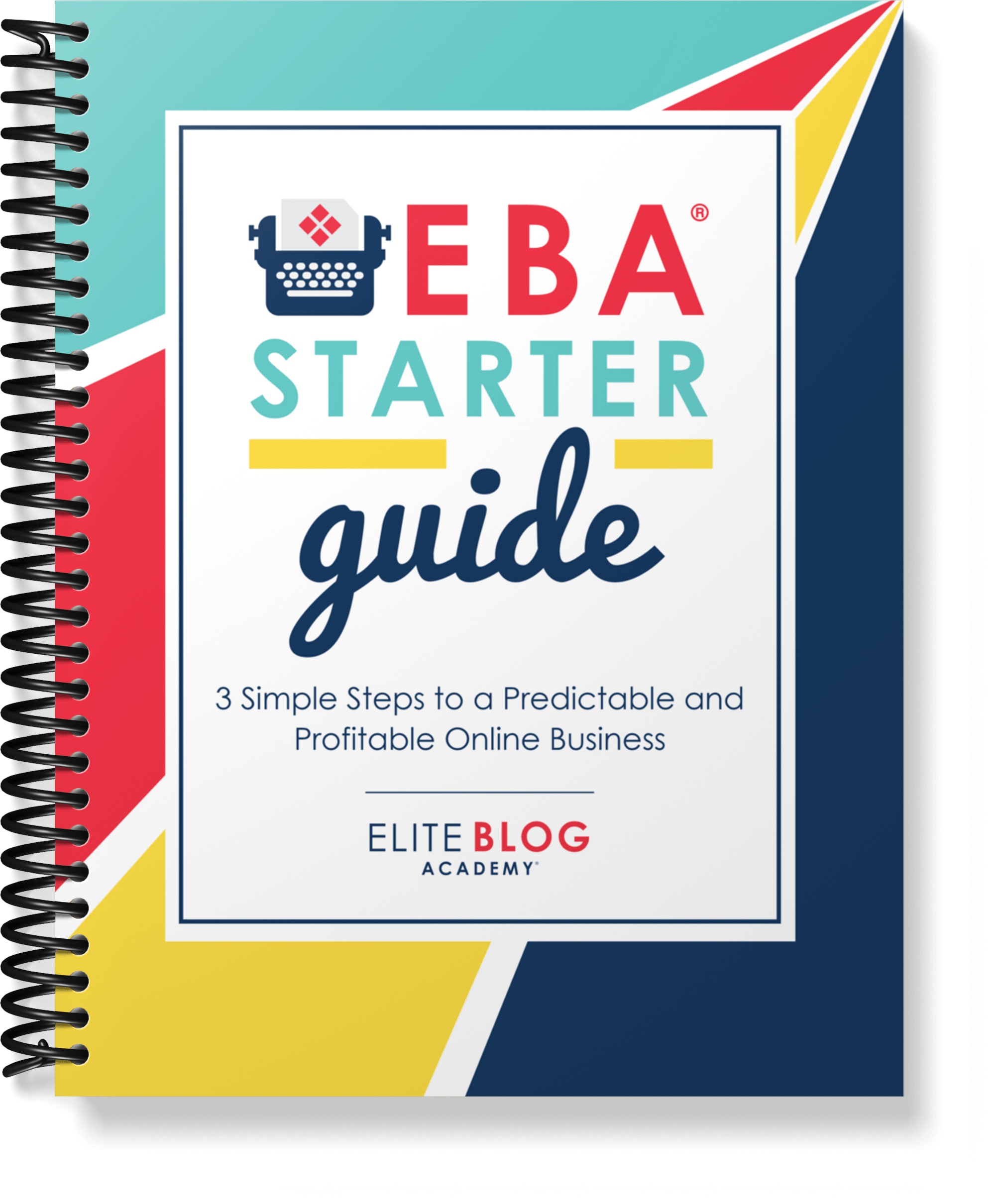 Ready to start making money online?
---
Eliminate the start-up overwhelm now. Our EBA Starter Guide provides a clear, proven path to success you can implement right now to get your online business up and running quickly with confidence. Grab it free, but only for a limited time!

After you've identified your hireable tasks, you should get a pretty clear idea of what tasks you could combine under one position. Once you've identified all of the things you would like one person to undertake, you can head back to Upwork and hire a freelancer on a more permanent basis. You can even post jobs at local co-working spaces, which are great hubs for networking.
Whether it's an assistant who helps you a few hours a week or a full-time person who takes a ton off your plate, building a team of skilled individuals will be one of the smartest steps you can take towards a growing a successful and sustainable business!
By the way–we'd love to hear back from you on this issue! If you are still just thinking about hiring, what is holding you back from making the leap? And if you have started building your team, what tips and advice can you share?