As bloggers and business owners, we have to be up to date on all of the latest technologies, so you're probably already familiar with or even an avid user of Google Drive.
When we began adding freelancers and hiring people onto our team, Google Drive started getting a whole lot more complicated. We had freelancers delete projects they shared a long time ago and once one of our team members even accidentally restricted permissions on a document that others on the team needed the next day. Something just wasn't working. We absolutely relied on Google Drive to share documents but there was a lot of room for error…And so we decided it was time to find a better way.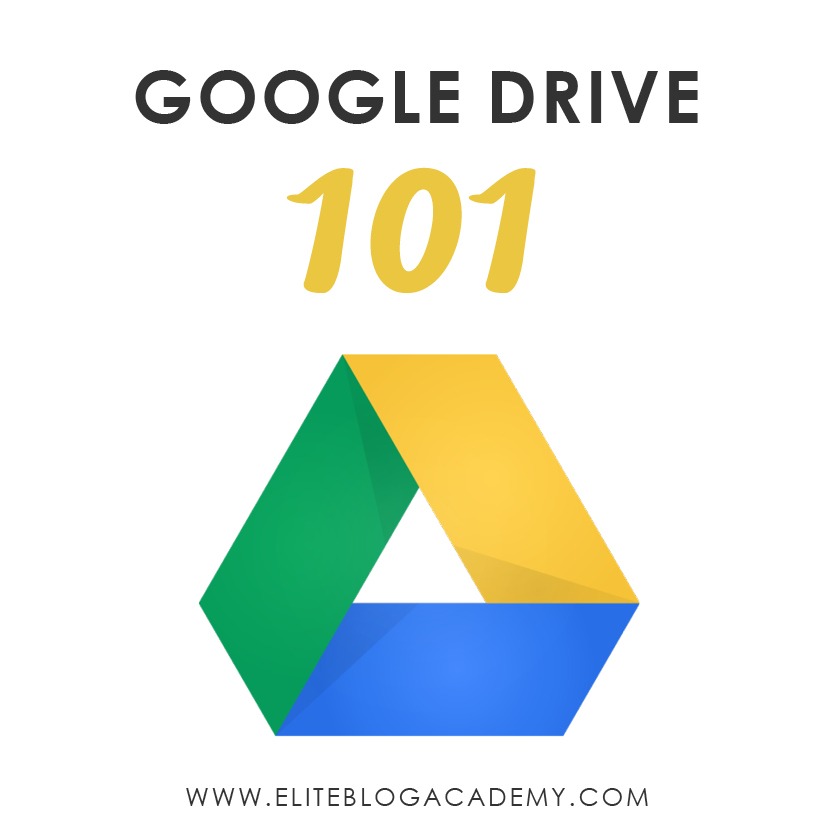 That's when we discovered Google Team Drive and it's revolutionized how our team communicates and shares documents. No more having problems with permissions and no more losing important documents when someone moves onto a different job. Even our freelancers store their documents on Team Drive!
Whether you still wear all of the hats in your company or you have a team behind you, Google Team Drive is the first tool you need to start using ASAP.
Unlike regular Google Drive, Google Team Drives are shared spaces where anyone on your team can easily create, store, search, and access files anywhere, from any device (Yes! There's even an app!). Within Google Drive, you can create spreadsheets, word documents, and even powerpoints! Everything you need is housed in one shared space on the cloud. Files in Team Drive belong to the team instead of an individual. So, even if members leave, the files stay exactly where they are so your team can continue to share information and get work done.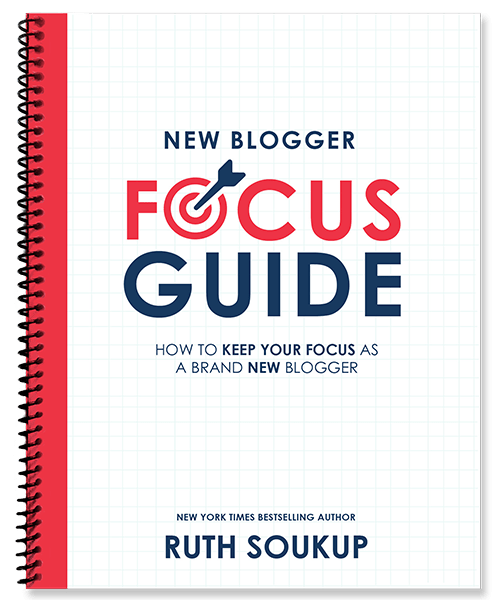 CONFUSED ABOUT WHERE TO START?
---
Our New Blogger Focus Guide can help you sift through what you need to know and what you don't. For a limited time, get our guide absolutely free to get focused for faster success on your blogging journey.

What's even better is you can run your entire business paperless! That alone is amazing, but there are other features that will be complete game changers within your business:
Permissions and Ownership
In Google Team Drive, no one "owns" the files stored on the team drive. So what does this mean? You don't have to worry about losing important documents when someone leaves. You also can pick and choose who in the team you prefer to see (or not see) certain documents.
Protected Files
Your files are stored securely on the cloud. So all your documents will be safe and secure and you don't have to worry about constantly hitting save…Google does that for you!
You also have control over who is on your team drive and you can add and remove Google Team Drive users as team members come and go.
Organization and Search Feature
It is SO easy to find your files in Google Team Drives for a couple of reasons. First, you have had the ability to organize your drive in a way that works with your brain and your company! You can create folders for each of your projects or create folders for each team member. At Living Well Spending Less, Inc. we like to operate our file structure based on projects. For each project, we have a master folder and then within that master folder, we have subfolders, one for graphics, one for documents, and one for miscellaneous. That way we can quickly navigate to the project we need, and then click on the appropriate sub-folder.
And, if you are having trouble finding something, just search for a keyword and Google Team Drive will populate a list of results to help you find what you are looking for.
Time Saver
When your team is growing, Google Team Drive will act as the command station or headquarters. All of our team members are remote, so having a central place to collaborate in and share documents on is key. We don't have to constantly email each other to find this document or that spreadsheet, we just assume they were all created within Google Drive, so we just head straight to our Team Drive to find exactly what we need. This saves us hours per week.