How to Make a Brilliant First Impression on Your Blog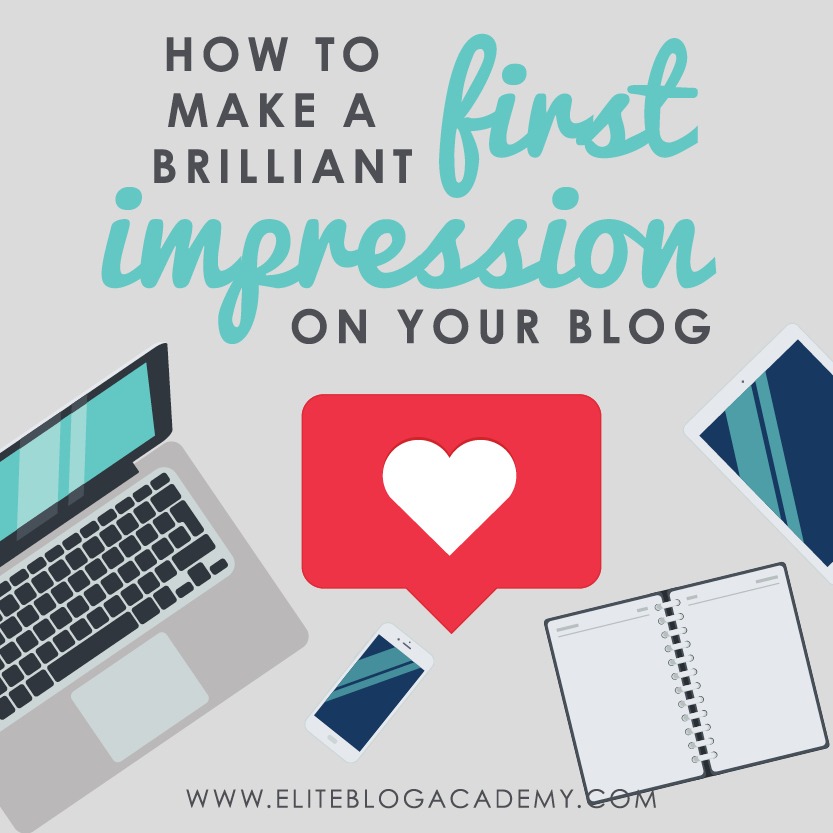 You have only seconds to make a brilliant first impression on your blog. These blog organization strategies to help you reel your blog readers to keep coming back for more!
As the old saying goes, you only get one chance to make a first impression. And, in the world of blogging, you don't have very long to make that impression.
Don't believe me? Consider the facts. Most new visitors to your website will stay less than a minute. In fact, according to a Hubspot study, more than half of website visitors will only stay on your site for less than 15 seconds. Yikes.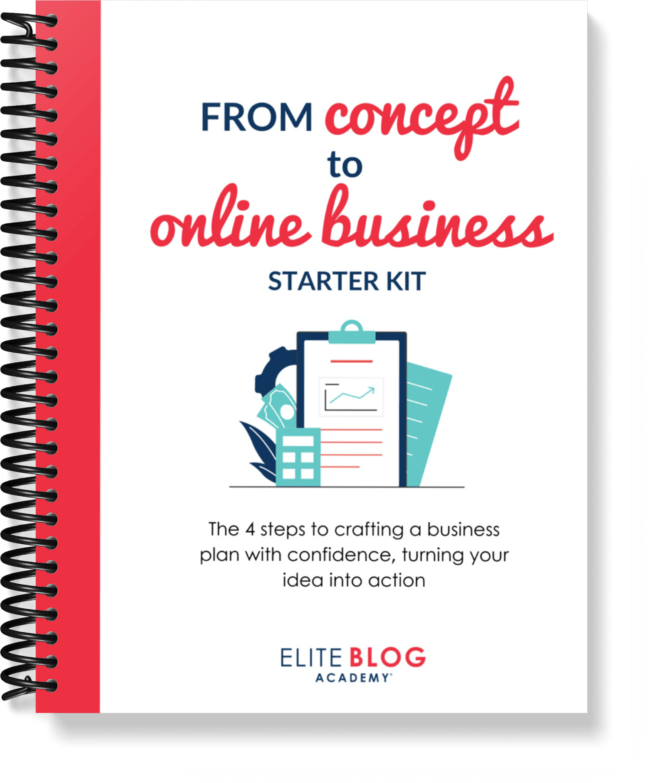 Confused about where to start?
Our brand new From Concept to Online Business Starter Kit will show you exactly what steps to take to get your online business up and running—as well as earning real money—as fast as possible.
But what that really means is that when someone visits your blog, you only have a few seconds to convince them they've landed in the right place and should give the rest of your content a shot. Oh, the pressure.
So how do you do that?
Well, you start by putting yourself in your readers' shoes.
They want to engage with content that will improve their lives in some way. So when someone visits your blog, they're looking for a way to solve some sort of problem. It could be big, it could be small, but it is something nonetheless. And that's where you come in.
One of the most frustrating things a reader can experience on any blog or website is not immediately understanding what the site is about, how it can help them solve that problem, and why YOU'RE the person who's qualified to help them.
As a general rule, people only really care about things that will have a direct impact on them.
So if they visit your blog and can't immediately figure out a) if the information on your site will help them, b) how to find that information, and c) why you're the right person to be dishing out that information, they will get frustrated and leave.
That's why it's SO important to make your navigation user-friendly. Here's how to get it done.
START WITH A PLAN
The first step to creating a blog that will delight your readers is to start with a plan. You should have a solid understanding of exactly what your blog is about, what you want to say, and how you want to say it before you start designing or trying to drive traffic to your site.
I always recommend mapping out your blog structure on paper. (You can get a PDF of our Blog Structure Blueprint HERE.) Creating a visual of your blog layout will help you see where things should go, how you should organize your content, and what the best ways are to make your site user-friendly.
It's also a great test. If you can easily map out your blog structure on a piece of paper, it will be easy for your readers to use and understand. If you can't get it down on a piece of paper or it feels too complicated, it will feel the same way for your readers.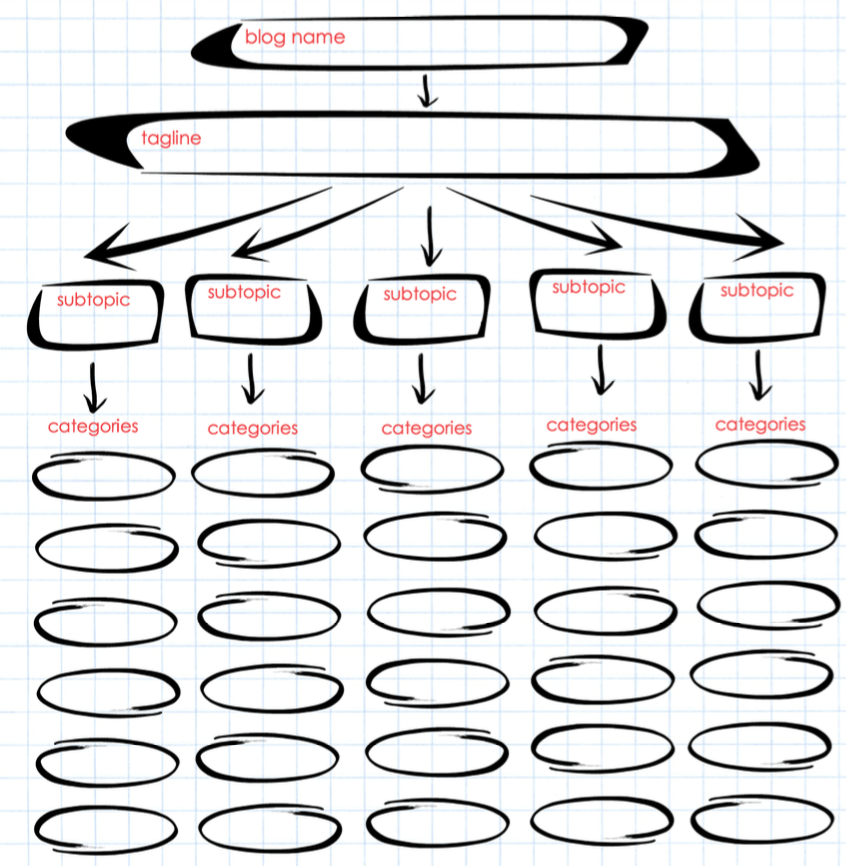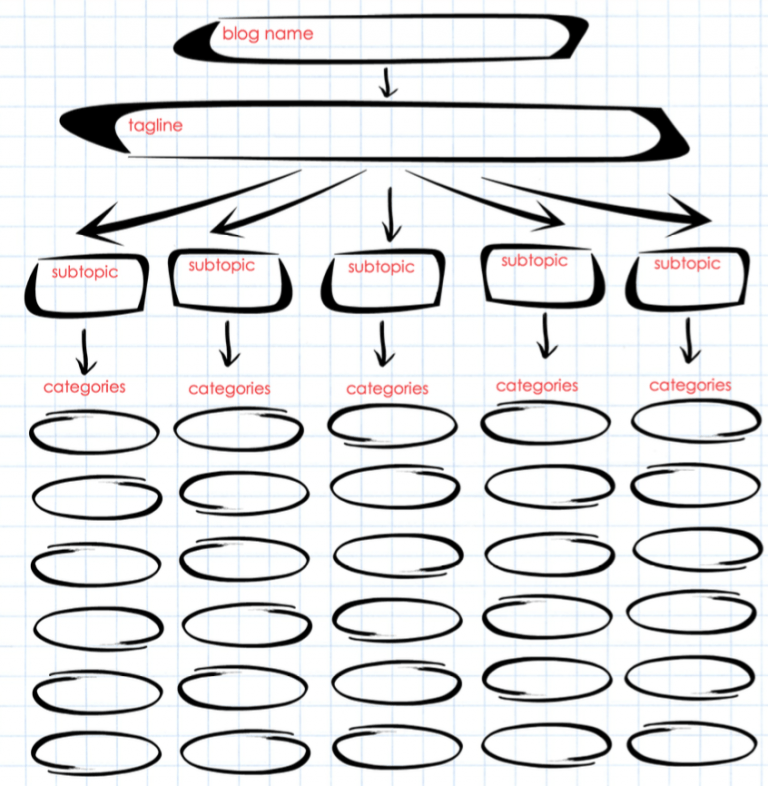 ORGANIZE YOUR HOME PAGE
So what makes a blog user-friendly? Well, it all starts with the homepage. Your homepage is the first thing your readers will see when they visit your blog, and it's also what will convince them to either stay and read your content, or leave and never come back.
Organizing your homepage in a way that makes sense for your readers is SUPER important. Your homepage should include:
TITLE & TAGLINE
The first thing that most of your readers will see when checking out your blog is your title and tagline, so you want to be sure it's something that represents who you are and really grabs their attention.
Your blog title and tagline should really capture the essence of who you are. What's your blog about? What can readers expect from you? How do you want to draw them in?
For blog titles, I recommend staying away from using your name. Unless you're a famous person, your name won't give your readers any information about who you are or what you're about. So if you're set on using your name in your blog title and URL, you'll really want to put a lot of effort into your tagline.
Your tagline is SUPER important and gives your readers an idea of what they will find on your blog.
When I first started blogging, the tagline for Living Well, Spending Less was "The Adventure of Finding the Good Life on a Budget". It was a good start, but it didn't really capture what our company is all about as a whole. So we put all our efforts into rewriting our tagline. We thought about what our unique strengths are, what we do better than everyone else, and what we have to offer our readers that no one else does.
And we realized we're about so much more than budgeting. We're about helping people get out of overwhelm in all areas of their lives, create time in their day to pursue their goals, and live their dreams.
So we changed our tagline to "Practical Solutions for Everyday Overwhelm", which really captures the essence of what we're about and lets the reader know exactly what they can expect from us. We based our choice on where our heart is, and our readers responded to it in a positive way.
If you're having trouble with choosing a blog title or tagline, a great exercise is to ask yourself, "What do I do better than anyone else? What unique gifts do I bring to the table that can help my readers?".
Be aware that the essence of who you are and what your blog is about might change over time, especially if you're just starting out. And that's okay! But the tighter you can get your title and tagline, and the better it represents who you are, the better the impression on your readers will be.
CATEGORIES
Once you've got a catchy title and tagline to draw in your readers, you'll want to create your blog categories. Those are the main topics you will be covering on the blog. So, for example, if you had a blog about healthy living, your main categories might be Recipes, Workouts, Stress Relief, and Products for Your Home.
Then you can create subcategories within each of your main categories to organize your content in an even more structured way. So, for example, under the main "Recipes" category, you might have subcategories for vegan, paleo, vegetarian, and gluten-free recipes.
Now, when you're creating your categories, many people will tell you that tags are a must. But I'm here to tell you they're not. Subcategories are a much better — and easier — way to organize your content, and your blog will not tank just because you didn't tag your blog posts.
If you're not sure what categories and subcategories you should use on your blog, create a content map. Jot down all the topics you want to write about, and then brainstorm the structure and which topics seem to come up over and over again. That's how you can easily identify what should be your main categories and where you need to organize your content into subcategories.
If you've already been blogging for a while, you'll be doing the same process, just backward. You'll want to take stock of all your content, find the common themes, and then create the structure of your blog around that. Then your existing content can fill in the gaps, and flesh out your new categories and subcategories.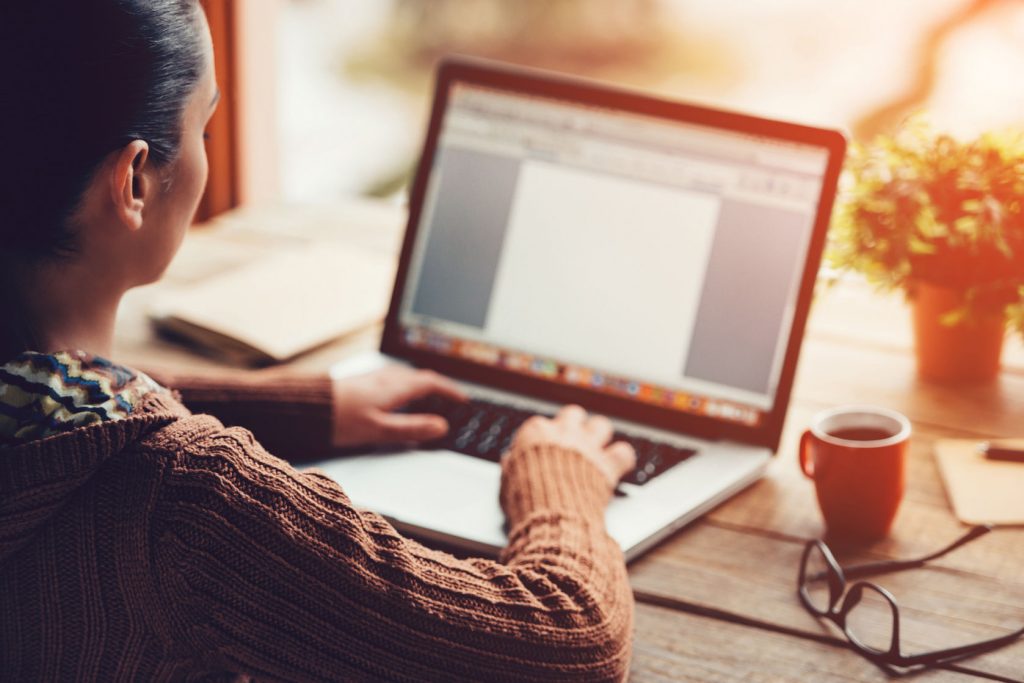 A FEW BONUS ORGANIZATION TIPS
If you're developing content you don't enjoy writing about, don't be afraid to cut it! The best blogs come from people who have a passion for what they're writing about. If you're spending your time and energy writing about things you don't enjoy, your readers will notice. Plus, writing about things you don't enjoy is a quick path to a total burnout!
Don't think you have to choose ONE thing and write about it forever. People get stuck thinking they need to stick to one topic to be true to their blog. But just look for the common thread in things you enjoy writing about. If you can find that common thread, you can put your own spin on a bunch of topics and still have it fit within your blog theme.
Build your blog in the way that feels best for YOU. Some people have varied interests so the theme of their blog is broad. Other people work well with a narrow focus. Either way works! Just make sure that your blog feels cohesive and that all your topics tie together in a way that makes sense for your readers. As long as you're doing that, you can build your blog in any way that feels right for you.
You've only got one shot to make a brilliant impression on your readers and show them they're in the right place.
You might have the PERFECT content for your readers, but if they don't immediately understand who you are and how you can help them, you risk losing them. The last thing you want to do is lose them because your blog isn't organized in a way that makes sense for them.
Build your blog in the way that feels best for YOU. Click to Tweet
Put yourself in your readers' shoes and follow these organization tips. Structuring your blog in the right way will help you make a killer first impression and turn your website visitors into long-term readers.