How to Design a Blog That Gets More Readers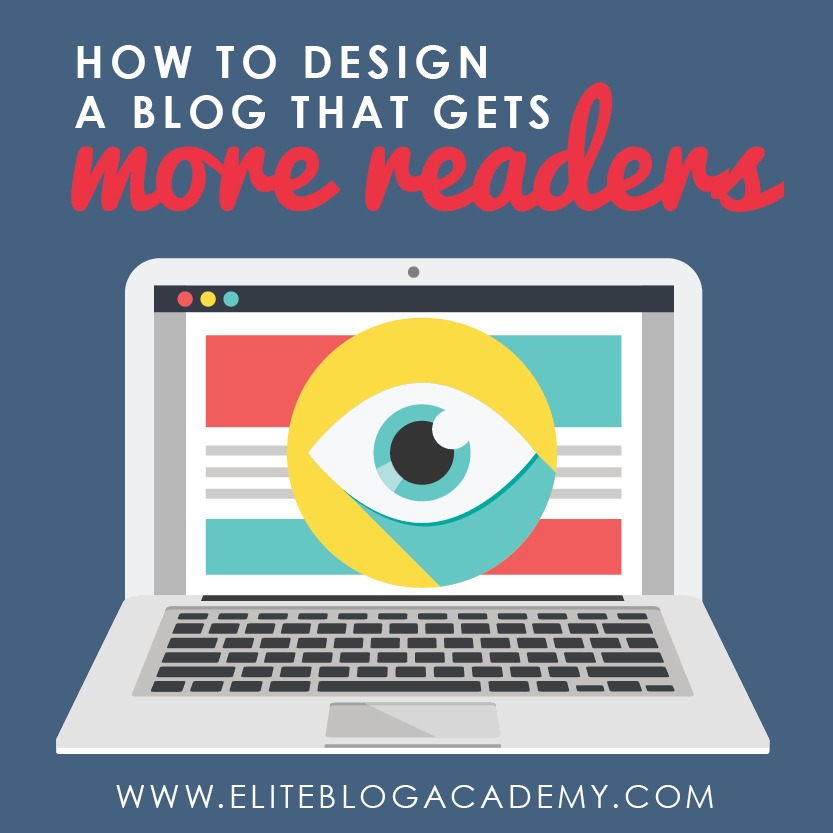 You started a blog because you have something to share with the world, a perspective that you think others will enjoy reading. You've made an editorial calendar – and even stuck to it. Your content is fantastic, helpful, and entertaining!
But each time you hit publish and anxiously await readers, no one seems to be coming and the ones that do aren't sticking around long enough to even read your posts.
It's true your content, your voice, and your perspective will keep your readers coming back for more, but how do you draw them in from the get-go? How do you convince those potential readers that come around to actually stick around….and come back?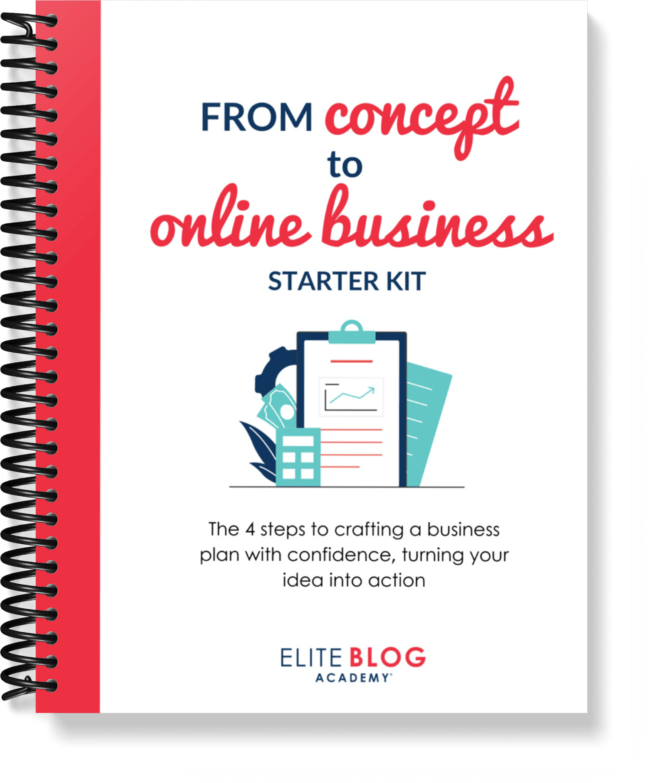 Confused about where to start?
Our brand new From Concept to Online Business Starter Kit will show you exactly what steps to take to get your online business up and running—as well as earning real money—as fast as possible.
The truth? You've got to make a great first impression.
And like it or not, the visual appearance of your blog plays a HUGE part in making a great first impression. The saying "don't judge a book by its cover" unfortunately doesn't apply to blogging. People are likely to stay around longer and come back more often if your blog is easy on the eyes.
Your blog design is the pretty package that will sell your amazing content and make your readers want to unwrap what's inside.
But don't worry if graphic design is not your forte! We'll let you in on 3 things that'll make your blog stand out (and, if you want more in-depth help, check out our FREE eBook, The EBA Beginner's Guide to Branding Your Blog HERE):
#1: LOGO
First things first, your logo! Having a unique and recognizable logo is super important. This is how people are going to immediately recognize and relate to your blog. Even though logo design is just one small aspect of your blog, think of it as the glue that holds everything else together!
But where do you start? Well, you'll need a design program. Most professionals use Adobe Illustrator, but we'll let you in on a secret, Canva.com is absolutely amazing and free! They have a ton of pre-designed logos you can customize to your liking. It's super fun to play around and get a feel for the type of logos you like.
While there are a ton of best-practices for designing a logo, just keep in mind a few tips… First, choose your design style. Do you want a vintage looking logo, or something quirky or classic? Choosing your design style will help you create the perfect aesthetic for your blog. Second, keep it simple. You want a logo that isn't too complicated or busy. You want new readers to easily understand what your blog is about through the logo. Third, keep the colors to a minimum (these colors will be what you want to use throughout your entire website).
And, when in doubt, head to Pinterest and search "logo + your niche." You'll be flooded by a ton of awesome logos and ideas that you can incorporate in your own design.
#2: ORGANIZATION AND LAYOUT

Want readers to understand exactly what kind of content they can expect from you and be able to easily find the content that suits their needs without getting overwhelmed or confused? Then you need to be organized. And, organization happens as a direct result of having a plan.
You should have a solid understanding of exactly what your blog is about, what you want to say, and how you want to say it before you start designing or trying to drive traffic to your site.
We always recommend mapping out your blog structure on paper. (You can get a PDF version of our blog structure blueprint HERE). Creating a visual of your blog layout will help you see where things should go, how you should organize your content, and what the best ways are to make your site user-friendly.
It's also a great test. If you can easily map out your blog structure on a piece of paper, it will be easy for your readers to use and understand. If you can't get it down on a piece of paper or it feels too complicated, it will feel the same way for your readers.
You might have the PERFECT content for your readers, but if they don't immediately understand who you are and how you can help them, you risk losing them. The last thing you want to do is lose them because your blog isn't organized in a way that makes sense for them.
#3: BLOG POST GRAPHICS

Images play a super important role in our blog posts. The right image can boost social media engagement and help you break through all the noise clogging your readers' feeds. Since people have WAY shorter attention spans than they used to (shorter than a goldfish according to recent studies) using visuals within your posts increases engagement by breaking up large blocks of text to refocus your readers and reinforce your content.
Each blog post should have a feature image, Facebook image, and Pinterest image for social sharing.
And the rule of thumb here is to make sure the images you use are not only telling a story but are also consistent with the look and feel of your blog. If you want more in-depth information regarding images, check out our this post: Rock Your Blog Post Graphics.