Real Life Blogging: Tania Griffis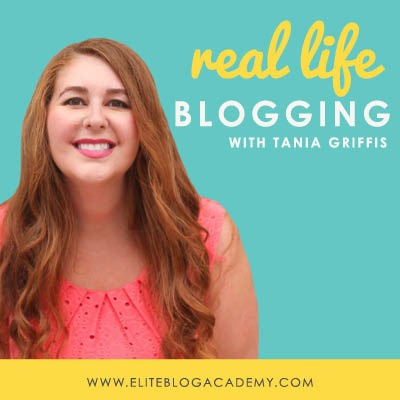 When you're just starting out with your blog and have big dreams of going into it full-time, it can be hard to imagine what that might actually look like.
And so, beginning today, we are going to start bringing you behind the scenes with some EBA bloggers to help you learn from those just like you who are rocking their blogs and building their dream lives.
Today, let's meet Tania Griffis of Run to Radiance.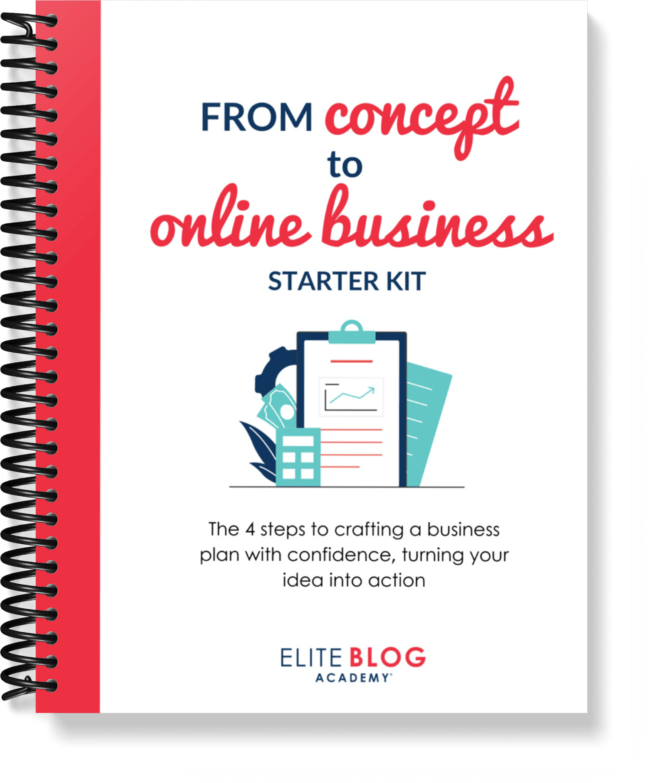 Confused about where to start?
Our brand new From Concept to Online Business Starter Kit will show you exactly what steps to take to get your online business up and running—as well as earning real money—as fast as possible.
Run to Radiance is a blog that centers around home decor and DIY projects.
It's not just her blog subject. It's actually her life too. Tania and her husband have remodeled, flipped, and sold 4 homes and are working on their fifth right now. She writes for all the working moms who want to fix up their homes but lack the inspiration, knowledge, and resources to make it happen.
She has been blogging for 5 years, but in December 2016 she was able to leave her corporate job and even spend a whole month in Italy while blogging. Today she calls it her "dream job" and her blog brings her a full-time income.
Here are a few insights from Tania that can help you on your blogging journey too.
Tania's Blogging Life
For Tania, every day looks a little different, but she's found her sweet spot for productivity in batching. Each day, she works on a category of projects.
For example, day 1 is about writing 5 blog posts. Day 2, she works on her DIY projects. Day 3, she focuses on planning out her future content and making a list of all she needs for those projects.
She's found that with batching, she's able to get so much more done. In fact, she can even do 10-15 craft projects in one day to free up time to style, take photos, and create the content around them another time.
Some of her daily tasks include, manually pinning on Pinterest — which she says has worked better for her than automating. Tania also waits to check her email until midday so she can be focused on work all morning.
Sample Daily Schedule:
8:30 – Breakfast with my husband where we plan our day (we are both self-employed)
9:00-9:30 Manual Pinterest session
9:30-12:00 Work on the editorial calendar and brainstorm blog posts
12:00-1:00 Lunch + quick email scan
1:00-3:00 – Reply to important emails, send a few emails and make some calls to do research for a freelance article I'm writing for a magazine
3:00-6:00 – Create Content
6:00 Workday ends
8:00 Pinterest session while I watch TV
10 – Bedtime
But it's not all about work, she also makes time to go for a walk at least once — if not twice — per day with her husband. That's when they really connect and dream together.
Tania's Biggest Challenges
Like many bloggers, Tania struggled at first with outsourcing, but now she says it's made all the difference in her day-to-day life. However, it took some time to find the right fit.
At first, she outsourced her administrative tasks, but she then realized those were some of the to do list items she most enjoyed. So she went back to the drawing board and looked at where she was really challenged or spending too much time.
After that, she starting outsourcing more of her technical support tasks for her website because that's where she spent a lot of time.
Another big challenge was filling in her content calendar. As a blogger writing about remodeling projects, her subject matter takes time. She needed to be able to still share consistent valuable content to her readers.
So she got creative and incorporated round up posts and small, easy craft projects to share. This way she is always bringing value while she is working behind the scenes on the major remodeling projects she's most passionate about.
As you can see, it is possible to create a successful business from a blog, and Tania is just one example of an EBA student doing just that every single day.
Tania's Best Tip for New Bloggers
Every business has start up costs. Click to Tweet
With 5 years of blogging under her belt, Tania has so much wisdom to share, but if she had to choose one piece of advice, she said this:
"Invest in education. EBA was one of the best purchases I've ever made – and EBA VIP even better. Every business has start up costs – luckily in blogging they are very low. With the fast pace of the industry, I think it's absolutely worth it to have a coach/group of people to chase dreams with!"
In every part of life, we need support to become the best version of ourselves. Blogging is no different, and Tania is a great example of getting that support and using that knowledge to build her dream. Be sure to join our waiting list to be notified when registration opens again for Elite Blog Academy!