Social Media for Beginners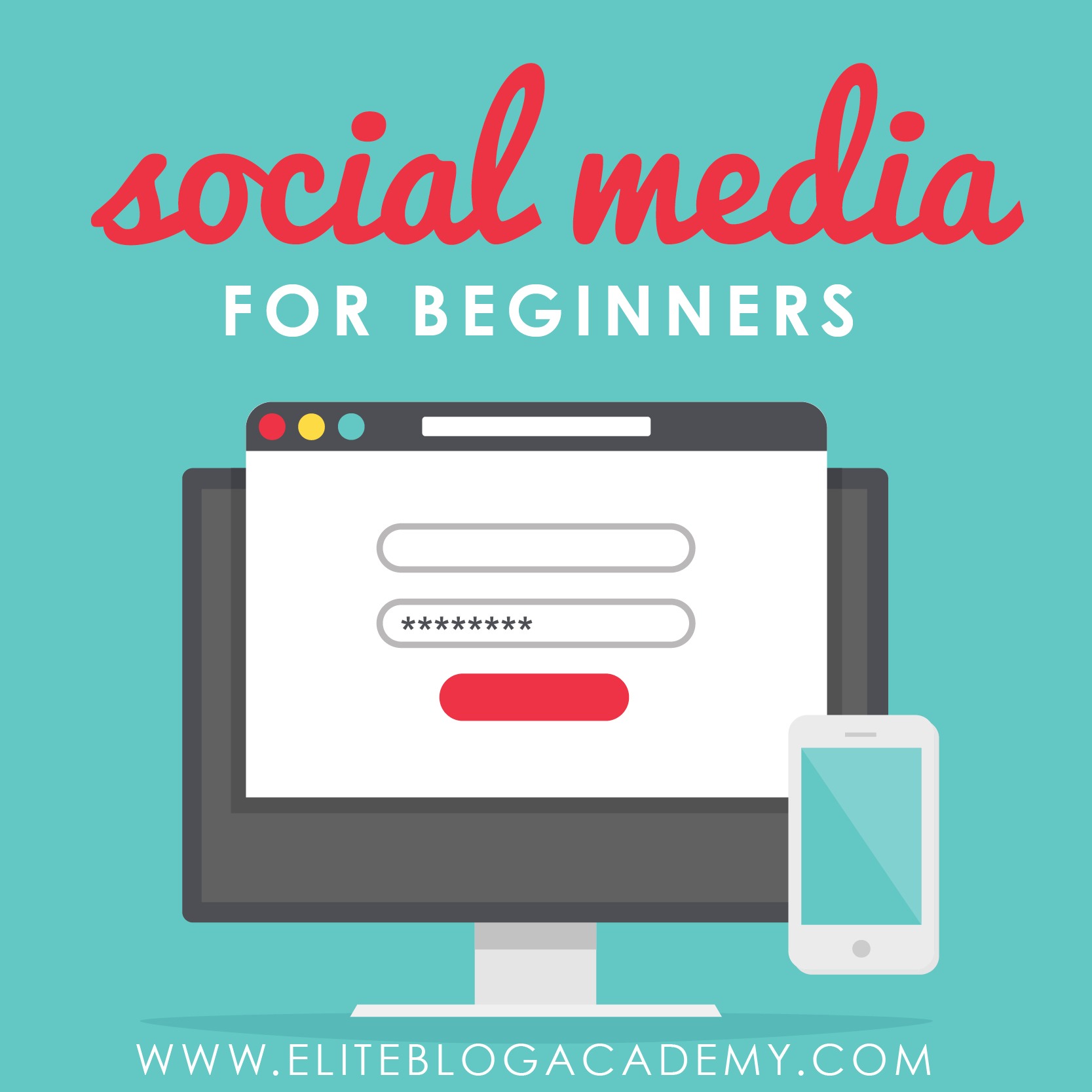 You've done the hard work–you've taken those first steps into making your blogging dreams a reality! You've bought a domain, learned some techy tricks with WordPress, and even wrote a ton of blog posts. But, you might be wondering now what? How do you get people to your blog and reading your content and interacting with you personally?
That's where social media comes into play. Like most of us, you probably aren't new to the social media world, but you might be new to how social media plays a part in your business.
And, while you're at the beginning stages of your blog, we can't stress enough how important it is to fine-tune your social media game! Here are three reasons why you need to think about social media early on in your blogging venture: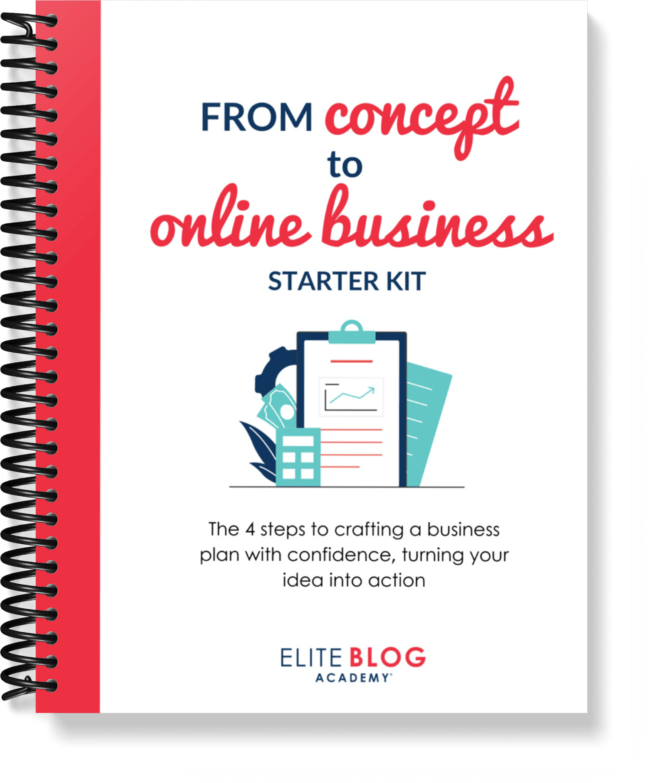 Confused about where to start?
Our brand new From Concept to Online Business Starter Kit will show you exactly what steps to take to get your online business up and running—as well as earning real money—as fast as possible.
Secure your social media handles at the same time you purchase your domain: If you haven't already, make sure to secure your blog name across all social media platforms so that you can maintain a consistent brand across the board.
Re-strategize if you're blog name is taken: If someone IS influencing under your desired blog name, you will have a heads up and can adjust your design and branding before too many of your resources go into it.
Start engagement early: While promotion strategy itself should not be a focus, social media does give you the opportunity to start putting your content out there and start growing your audience, even in the earliest stages of your blog.
So now that you know WHY it's important to start thinking about social media early on, in terms of the bigger picture, we suggest securing accounts with the following three social media platforms first:
#1. Facebook
We like to think of Facebook as THE primary social media network. With a Facebook Business Page, you can start sharing your content, building your audience, and repping up engagement. Later down the line, you can target with Facebook ads, those very followers you've built up in pages. But, we'll talk about setting up a Facebook ads management account in a later post because it's a more advanced strategy.
Since we're keeping things simple, let's start with the how-tos of creating a Facebook Business Page.
What you'll need for your business page: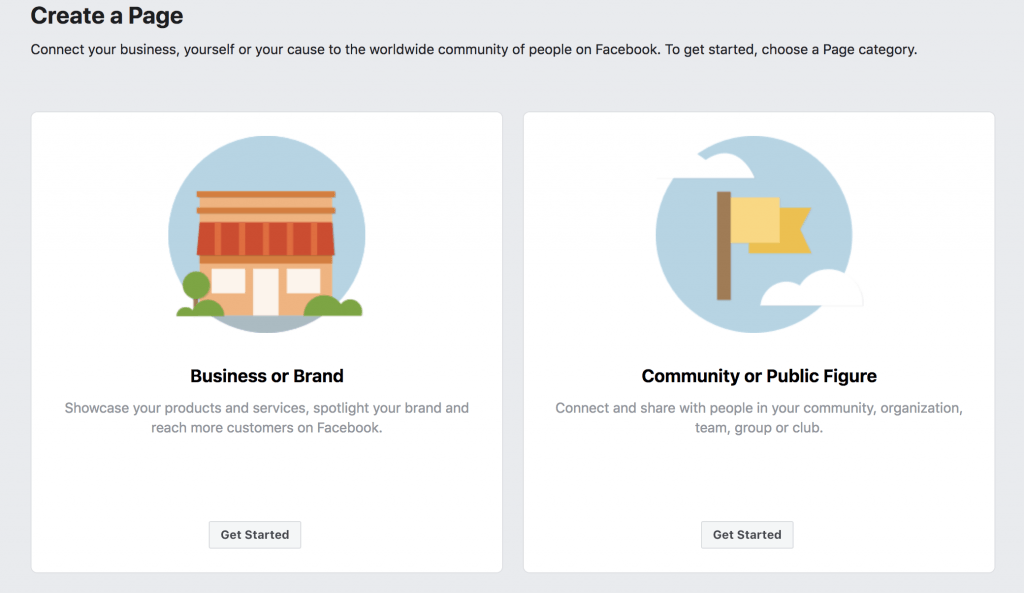 Blog name and pitch

You want to keep your branding consistent, so if you're blog's name is something other than your own, make sure that name is on your Facebook page as well. Then you will use the about section to write what your blog is about. We like to think of this section as our elevator pitch.
Logo and cover photo image
We love to use our logo as our Facebook page profile picture. We then create a larger cover photo that's related to our pitch.
You can see what I mean here: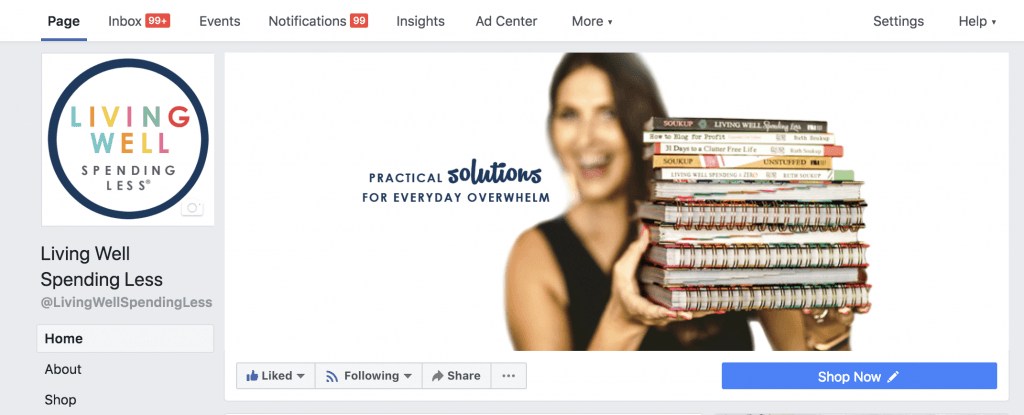 Get the image dimensions here.

Choose your call to action

Do you see the blue box underneath the cover photo to the right? That is your CTA or what you want direct visitors to do. When creating your Facebook page, make sure to add in what you'd like your page visitors to do.

That's it! You can flush out more details on your page as you go, but we recommend you start sharing posts on your page and then inviting friends to like your page.
#2. Pinterest
As a blogger, Pinterest is a must-use resource. We love using it for our business because when you pin a blog post image, it never goes away and could be driving traffic to your blog two years from now. It basically makes all of your images timeless, but you do need to set it up correctly so that your images continue to link back to the post you'd like them to.
And, business accounts on Pinterest have added bonuses like analytics, which is super helpful for your marketing strategies.
You can set up a business account in minutes. Just click here: https://business.pinterest.com/en/creating-your-account
And sign up with your business/blog name. Like Facebook, you'll need to have a few basics ready, like who you are, contact info, and what your blog is about.
Like Facebook, people click through to your Pinterest profile to check out what you're blog is about, so make sure to use your logo as the profile picture and fill in the about you section based on what your blog is about.
Now onto the fun part–creating boards. Boards showcase different themes your blog may have. As you create boards, make sure you're strategic about them, envisioning what posts you'll pin to what boards down the line.
Once you have boards, it's time to start pinning. We add a Chrome extension to our browsers that make any image anywhere Pinnable, but you'll also want to enable Rich Pins on your website. Here's a comprehensive tutorial on how to do that. And if you want more in-depth on creating Pinterest worthy pins, check out this Best Practices Tutorial.
#3. Instagram
If you're skeptical on how Instagram will help you grow your blog, it might be time to turn that skepticism into optimism. Over 70% of all US business are already on the platform and successfully cultivating a community of brand evangelists. And brand evangelists will be the ones that are gobbling up all of your content and purchasing ALL of your products.
So, all you need to do to get started on the 'Gram is download the app from your smartphone and follow the quick start instructions. Like we mentioned above, use your logo for your profile photo and your business elevator pitch for your about section (make sure to include a link here back to your website, since you can't link individual posts).
You'll want to connect your Instagram account to your Facebook. It's pretty simple, but you can learn the step by step process here.
Now onto the fun part of sharing. We love Insta-stories because it is so quick and easy. In the top-right-hand corner of the platform, click on the little camera to begin recording to share for 24 hours. Insta-stories are different from your grid, which is permanent. For your grid, you'll want to share images that all reflect back to your business and use #hashtags to reach new audiences.
You can switch your Instagram account to a certified business account at any point and get access to in-depth analytics. If you have under 1k followers, the business account analytics are hit or miss. Here's how to switch to a business account.
What to do with these accounts AND when?
"How do you know which platform you should spend the majority of your time on?" is a question that we get asked often here at Elite Blog Academy and the answer is simple… Find out where your audience is spending their time. Are they scrolling through their Facebook feed? Are they building Pinterest boards to support their goals? Wherever they're spending time is where you need to be spending your time and that little bit of research will be extremely worthwhile in your business and save you a ton of time down the line.
Looking for more social media tips? Don't miss Growing Your Blog with Social Media and How to Promote Your Blog on Social Media When You Have No Time!