Best Mobile Apps for Blogging on the Go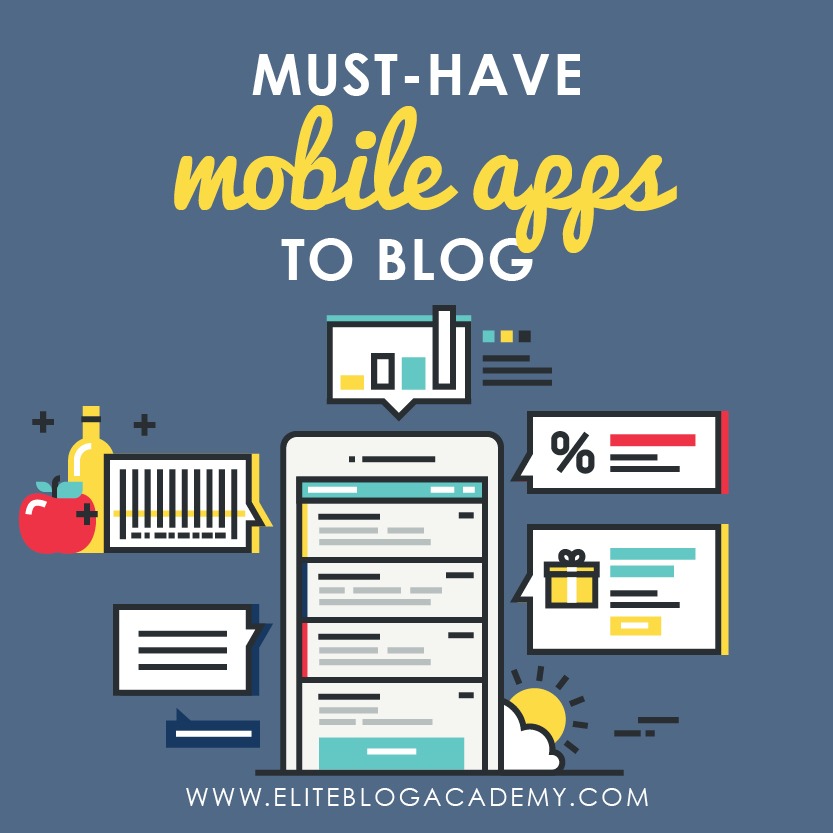 Let's face it–starting an online business is no joke, ESPECIALLY when you are trying to juggle your side-hustle with managing the rest of your life. Whether it is working a full-time job, shuttling kids around, getting dinner on the table, laundry, errands, or ALL OF THE ABOVE, there's hardly enough time left to work on your blog or online business.
And even if you've tried time blocking and making your business a top priority, you're probably still wishing there were a few more hours in the day to get it all done.
Luckily for all of us, there are some great options for blogging on the go that can save you a ton of time. From editing your photos to writing posts, you can do just about anything for your blog from the palm of your hand.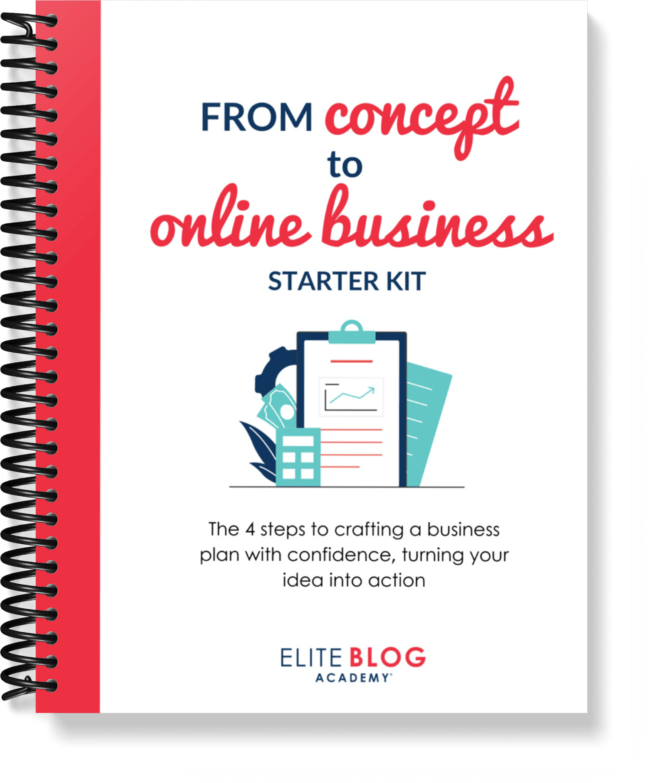 Confused about where to start?
Our brand new From Concept to Online Business Starter Kit will show you exactly what steps to take to get your online business up and running—as well as earning real money—as fast as possible.
Here are a few of our favorite apps to make mobile blogging a breeze:
NOTES APP: All phones come with a stock notes app, so whether you have an iPhone or an Android, search for the notes app. This little app is one of our favorite tricks. Whenever we are away from our computers, we use notes to keep a running log of blog post ideas, because let's be honest, our best ideas always pop into our heads when we are out and about and not thinking about our blogs.
Here are a few Notes App hacks that are also really useful. On iPhones, you can use your finger on the notes app like a pen to sketch or write. You can also create to-do lists on the fly with the check mark option in the toolbar. Even better, you can make your notes collaborative and share them via text, email or social media so your team members can all have reading and editing access.
NOTABILITY: If you want a little more functionality than the stock Notes App, then give Notability a try! With Notability's app you can "combine handwriting, photos and typing in a single note to bring your projects to life." We also love Notability because of its syncing capabilities. Download the app on your phone, tablet, and computer and use it to capture ideas when you are out and about. Once you do, your note will be synced across all your devices.
BITLY: It's time to ditch those mile-long links and use Bitly. With the app you can shorten existing links and customize them and then share your links straight from your phone and view top performing links on-the-go!
GOOGLE DRIVE: The Google Drive app is a must for anyone. With the app you can access company documents from anywhere! You can share documents, photos, spreadsheets, and more, all from your phone.
Interesting Google Drive App Hack: One of our team members recently downloaded the Google Drive App to her phone and was able to upload pictures she had taken each day while in Europe to drive to share them in real time with family back at home. If you want to keep your photos organized between personal ones and ones you would like to share on your blog, we suggest making two separate photo folders in drive so that you can quickly and easily upload and organize photos on the fly.
1PASSWORD: We use 1Password to save and store all of our passwords and we love the app because it helps us sign in to websites and apps within seconds. We even use the password generator to change passwords and make them stronger.
WORDPRESS APP: This app is indispensable for WordPress Bloggers. You can blog from ANYWHERE on the go. You can even use the app in offline mode to save blog posts to publish them when you are connected to the internet. The WordPress app gives you pretty much the same functionality as accessing your website from the computer. So anytime you find yourself with time to spare, no matter where you are, you can now be saving posts and scheduling drafts on the go.
VOICE RECORDING APP: Here's another app that most of you probably haven't realized was already on your phone. In iPhone, the app is called Voice Memos. And as the name suggests, you can use it to record memos whenever you are on the go. So if you are driving and cannot type, pop open voice memos to record your thoughts.
Voice recording tip: Successful writers often say that you need to write as if you are sitting across from a friend and telling them a story. That's not always an easy thing to achieve when you're just typing away on a blank page. So if your writing is reading a little stale, start recording what you want to say instead. By talking and telling your story verbally, you will be able to listen to your recording and write in a way that reflects how you naturally talk.
TYPCAS: Sometimes just a plain photo doesn't cut it for your blog or social media posts…That's where Typcas comes in. This app is SO much fun. It helps you create fun typographic filters for your photos. Think of it as a much more user-friendly Photoshop for your phone.
VSCO: This is one of our favorite photo editing apps. The functionality is incredible! You can change the exposure, highlights, and lowlights, even white balance. It's almost like having photoshop at your fingertips. The photo presets are beautiful as well because they are so subtle. Your photos will come out looking professionally taken with minimal effort. What's even better is VSCO allows you to share your photos instantly across social media from within the app.
SOCIAL MEDIA: From Facebook to Instagram, to Twitter, most of us exclusively look at social media from our phones, so why not start using the apps for business purposes on the go? You can post to your Facebook page, edit an ad, create an Instagram story, even tweet out your latest posts link, all from your phone. This saves a ton of time because you can really interact with social media from anywhere.
PLANOLY: Our team loves Planoly. We use it to plan out our Instagram grid before we publish a photo. This way we can make sure all of our content visually fits within the theme of our grid. Grid planning is also a trick that most large Instagram accounts use to curate their photos. What's even better with Planoly, is you can view your data and engagement rates for each post and track and reply back to comments directly on the app.
INSTAGRAM: Use your Instagram Stories to increase your followers on the fly. When you are out and about, even just running to pick up your kid from soccer practice, observe your surroundings and the people around you. We can guarantee you can find something interesting to post to your stories. Even talking directly to the camera about certain things that came up during your day helps. Using Insta Stories will definitely help your audience get to know you better as well as keep them engaged with you across all platforms.
FACEBOOK ADS MANAGER: The Facebook Ads Manager app allows you to stay connected with your Facebook ads while on the go. You can create, track, edit, and pause ads from this powerful app.
FACEBOOK PAGES MANAGER: Pages Manager app helps you stay connected with your audience. This is a super helpful app if you manage multiple facebook pages. You can keep tabs on engagement, post updates, and respond to comments across each of your pages, all from the convenience of your phone!
FLIPD: Put a stop to distractions so that you can get back to business with Flipd. Flipd is the "the leading behavior-change app that effectively hides social media and games for you so that you can stay focused, present, and on-task." This helps you stop mindlessly scrolling through social media and helps you make the most out of your time.
Do you have any must-have apps for blogging from your phone? Let us know in the comments below!