When we think of customer service – we often think of complaints, right? After all, we usually only reach out to customer service when something goes wrong during one of our own purchase experiences.
What if we told you that complaints are only a small piece of the customer service picture? Whether you are just starting a blog or have a successful business, customer care and support should be your very top priority in your business.Click to Tweet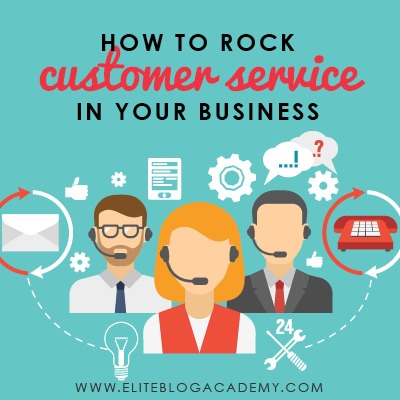 Let's think about the Walt Disney Company, this company is incredibly popular worldwide, and has only continued to grow in popularity. It also renowned for its superior customer service. That's not a coincidence.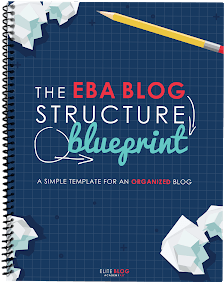 BLUEPRINT TO SUCCESS
---
A clear blog structure is critical to a blogger's success. Organize your blog so that your readers can always find exactly what they're looking for & become raving fans! It's a game changer, and right now it's absolutely free.

In the beginning, most bloggers are hyper-focused on building our content and growing traffic so that we can ultimately monetize our blogs. After all, that is the dream, right, the big goal that nearly all of us are aiming for?
But the truth is that we cannot have any of those things without our customers. Granted, you might not call them customers. You might call them readers, or your tribe, or even your fans or followers. But in actuality, they are all your customers–or potential customers–which means that customer service matters.
And if you are wondering how to make this a priority while trying to juggle "all of the things" that come along with building a blogging business, here are five simple steps that'll help you make customer service the priority that it should be:
If you are wondering how to make this a priority while trying to juggle "all of the things" that come along with building a blogging business, here are five simple steps that'll help you make customer service the priority that it should be:
Establish Company Core Values
If you have not already, take a moment to sit down and write out some core values for your company. These should be traits that you want to be associated with you and your company. Traits that you fully intend to uphold. This will help establish how you handle customer service situations as well as be an excellent training tool for anyone that joins your team to assist with customer service.
For example, one of our core values is Grace Under Fire. That means, if we are dealing with anything, even a very negative complaint, we always aim to exhibit grace.
Embrace Mistakes and Errors
No one likes to make  mistakes. But with mistakes come fantastic learning experiences and growth. And by owning up to honest mistakes, correcting the situation swiftly and appropriately, that usually creates a positive customer reaction.
And the other side of this is that if a customer is reaching out to you to let you know that they are upset it, of course, is difficult to hear, BUT it is also a gift. You see, if someone takes the time to tell you about their experience, they CARE. You have not lost a customer and should not treat them like you have. It is an amazing opportunity to completely turn the situation around and gain a new raving fan. One that you have an even more personal connection with now and that is powerful.
Empower Your Team to Make Decisions
We recognize that this may be a very scary thing to do-allowing your team members to take over customer care. After all, you have been spending all of your time and energy building a relationship with your audience and customers, so trusting someone else to do that may seem very counter-intuitive.
But it could also be the VERY BEST thing you do for your company with the right person, especially when this person knows and understands your company core values. It will allow you a little more time to focus on the other things competing for your attention while still allowing a very strong focus on your loyal customers.
And it will also let your customers feel like they are in good hands and that you and your company care about them as individuals. They will know they have "real people" to talk to which is always HUGE.
GET CREATIVE WITH CUSTOMER SERVICE
Establishing policies within your business is critical. But it is SO important to understand that there are times when exceptions are needed. This is one decision you can make that can easily set your business apart from others and show your customers that you are a real, compassionate person.
Sometimes this can take creative problem solving and thinking. Just because one form of recovery has been welcomed and successful in the past does not mean "one size fits all." While any gesture is appreciated, what will make your business different is taking a moment to understand your customers. Put yourself in their shoes and understand where they are coming from, what they need and what would help them. Sometimes they don't know what they are looking for and that is part of the frustration and why they have come to you.
By providing them what they need, and not just what they may or may not be asking for, you are showing   that you do care and understand them and their obstacles. Top notch creative customer service solutions shows your customers that your company is ultimately here for them and not just their money. Even better, you will prove you are trustworthy and that is priceless!
Be Proactive AND Reactive
Our final piece of advice in implementing EXCELLENT customer service in your own company is to really try your hand at being proactive and not just reactive. Like in the previous section when we talked about anticipating the needs of your customer, you should look at each and every project you tackle from the point of view of your customers.
Being proactive means making sure that emails to your customers  make sense and are appropriate and give clear instructions. Also, make sure your website is SUPER easy to navigate so that they can easily find the right content, especially how to contact you. Test over and over again to find any potential roadblocks, etc. If you feel like you are going overboard, you are doing it right!
If something happens not according to plan that will affect your customers. Let them know BEFORE they need to reach out to you.
Bottom line is is that customer service is not just for solving problems but an important aspect of truly building and maintaining a relationship with your customers. By knocking your customer interactions out of the park, you continue your growth and success.